A Napa Valley State of Mind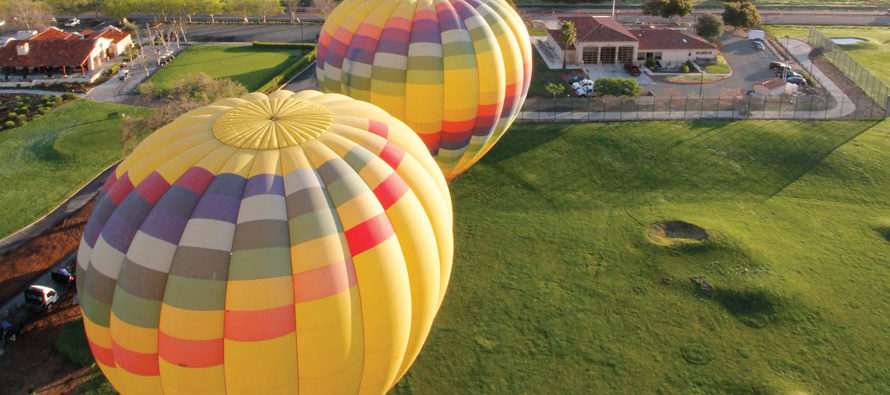 "Some folks like to get away, take a holiday from the neighborhood, hop a flight to Miami Beach or Hollywood."
But I'm flying Frontier, through the blue and gentle skies; I'm in a Napa Valley state of mind.
The Napa Valley has for many years been a place that drew people in by its sheer natural beauty, you can look here at things to do in Napa. The emergence of literally hundreds upon hundreds of wineries no doubt playing a role in the attraction. Yet lately, the Valley has come to take on, in places, certain Disneyland-like qualities; the elegance and refined nature of the landscape and its most valuable product being overtaken by housing developments such as American Canyon, with McDonalds, Target, Starbucks, and other throw-away chains popping up, tarnishing the formerly prelapsarian beauty of the tiny, narrow basin that today is often backed up with taillights for miles on end.
The worst thing about this boom in growth isn't the popularity of the area, but rather, the overpopulation. Traffic stresses me out. When Highway 29, which spans the length of the valley, is as backed up with cars as Dodge Street is at rush hour, I haven't gained much by way of a vacation by traveling all the way to California. While I favor wineries producing deep red Cabs over white sand beaches whenever the choice is mine to make, I nevertheless prefer those Cabs to be served not only in crystal, but also in muted reticence, complimented not by the buzz of humanity en masse, but rather by quietly spoken notions and perhaps some well-aged cheese. Sadly, such an experience is becoming increasingly difficult to find.
There are, however, still plenty of wonderful little places in the Napa Valley that can offer those with my preferences not only the best of wines, but also the quiescence and stillness of a more peaceful time than that in which we live. This is why I love wine tours in Napa Valley so much. The following are my personal recommendations, taken from a recent visit to the Valley, of places to visit that offer something of real substance to the visitor. Places that are, yes, about the wine, yet somehow so much more; places where genuine relaxation and rejuvenation can occur. Oh, and don't go telling everyone you know about these spots; let's just keep them between us.
Though it's full of untamed wildlife, striking natural beauty and too many incredible little bistros and cafés lining the streets of the quaint hamlets of St. Helena, Rutherford and the others for one person to enjoy in a lifetime, the thing that undoubtedly suggests most strongly a trip to Napa is nevertheless the wine. Before you begin to imbibe in the Napa Valley, it is important to get acclimated to your surroundings.
Your visit to the area should begin with a proper tour, and there's no better way to get a feel for the place than as a bird from above. Though a hike through the Robert Louis Stevenson State Park or a brisk morning jog along the Napa River will certainly give you beautiful views from the land, nothing compares to the gentle serenity and unparalleled vantage point of a ride in a hot air balloon; the rare chance to drift noiselessly through the sky, looking down upon the world below.
I shopped around for a long time before I found Napa Valley Balloons Incorporated. Offering an all-inclusive package that departs from the parking lot of the Moet and Chandon (yep, that Chandon, the same company that makes Dom Perignon, but based in Napa), their friendly staff, experienced pilots and competitive prices made them the clear choice. I suggest you arrive early for hot coffee and pastries before climbing into a van and traveling a few hundred yards to an open, grassy field where the colorful behemoth will already be blossoming, swaying back and forth in the gentle valley winds as it takes its form, growing fuller and fuller, climbing higher and higher, until at last it's ready to climb into the heavens and take you with it.
Piloted by Bob, a fellow Nebraskan and an expert with more than 8,000 flight hours, we drifted gently into the air in a $120K basket affectionately named "Dragonfly" until we had a view not only of the entire thirty-mile valley, but also of mighty Mt. St. Helena to the north. To the south, we could make out the glint of morning light off of San Francisco's distant skyline. Best of all, however, was the view down on the vineyards; a sight that made my mouth begin to water in anticipation of the days and nights to come. The balloon landed gently, and we returned to Chandon for a champagne brunch and some banter with Bob about the panhandle and the Huskers before departing for the day. Though it's far from free, should I have my way every trip to California wine country will begin in just this manner.
Once acclimated to the Valley from above – and with a glass or two of Chandon mingling playfully with the glorious smoke bacon and egg soufflé inside your belly – you'll be in a better state of mind to begin visiting wineries. Bypassing the immense arch just off 29 and other, more touristy spots, I suggest you strike out east toward the Silverado Trail, crossing ancient stone bridges that span the muted river below, until you begin to explore some of the most superlative and out-of-the way producers of wine that this storied region has to offer.
High in the mountains, in the Chiles Valley sub-appellation that towers over the eastern side of valley, the road that connects this isolated spot to the rest of Napa follows a lone creek high into the alpine-esque slopes, to the location of one of the oldest wineries in the valley. Originally founded as the Lomita's Vineyard by a German immigrant named Francis Sievers in the 1870s, it was reestablished by Volker Eisele, another German immigrant, a hundred years later as the Volker Eisele Family Estate.
From the moment you step out of your vehicle, the bustle of the busy Valley below can be forgotten, as the wind rustles through the vines and over the gurgling creeks. Tastings take place in the original, ancient white barn, elegantly laid out and complimented by cheese and excellent conversation with Alexander, the son of the late Volker Eisele, a pioneer of Napa wine in every sense of the expression. Not only family-run but literally a two-person operation, availability to taste is very limited, but very worth arranging. Reminiscent in some ways of the lush green Sandhills that surround the Niobrara River from my youth, if I could pick only one winery to visit on my next trip to Napa, it would be this one.
If you can't visit, order: The 2012 Cabernet Sauvignon. At around $50 a bottle, they're making one of the single best Napa Cabs I've ever had. I've seen older vintages in Omaha at The Winery, and in large format at Winestyles.
In an intriguing structure that is part-utilitarian, part-tour de force of modern architecture, boasting immense glass panes and striking views, Phillip and Eric Titus produce their wine on a family plot of land that traces the Napa River and was first planted by their father. Phillip serves also as the winemaker for Chappellet, and it is not at all absurd to compare the excellent wines he makes there to those made for his family label. The deck of their new tasting room overlooks the vibrant, green vineyards. Inside the rough pressed concrete walls and functionalist facilities, the wines to be tasted are among the best anywhere. Just off the Silverado Trail, the tasting room offers beautiful views, excellent service. and a chance to learn and taste in an environment just far enough off the main road to ensure that you aren't sharing space with the spillover from Beringer. The room sees at most, forty visitors a day, so call ahead to schedule your tasting; you'll be glad you did.
If you can't visit, order: Any vintage of Cabernet Sauvignon, a specialty of Phillip Titus. I've seen it in Omaha at Corkscrew. Or order the Zin or Cab Franc, also wonderful, direct from Titus.
Down a row of what looks like towering, slender palms is the Round Pond Estate; a veritable newcomer to the valley, and an exciting young member of the boutique winery gang. Here, the MacDonnell Family has created something very special. The incredible tasting room boasts exposed wooden beams, a spacious layout with something of a Mediterranean feel and an immense patio overlooking the vineyards. In the barrel room below is the chance to taste still more of Napa's best young vintages straight off the staves. However, where most wineries may stick with wine and perhaps dabble in other realms, Round Pond has imported an impressive olive press and makes a vast array of virgin olive oils, gourmet vinegars and brilliant syrups to compliment their place in the wine industry. The Il Pranzo tasting, a two-plus hour experience, will give you a tour of the facilities, a full lunch complete with dessert, and a chance to taste all of the best wines, oils and more than you could hope for, is definitely the way to go. With limited availability, schedule your experience far in advance.
If you can't visit, order: The Cabernet Sauvignon; I've seen it in Omaha at The Winery, or the Nebbiolo (seriously, Nebbiolo) available online. It's beautiful and well-priced around $50/bottle. It's also rare to find this Italian varietal represented in Napa, which to me makes it extra cool.
Long before he realized it, Jeff Smith was the heir to some of the very best land in the entire Napa Valley, though in time – and with help from the Dean of Viticulture at the storied UC Davis – he has transformed his family's small claim into one of the single best boutique wine producers anywhere. The caves of the Hourglass Blueline Estate are as gorgeous as they are exclusive; only members of their wine club or those waiting on the list can make an appointment. That being said, theirs is a wine club worth joining, so adding your name to the list wouldn't be a bad thing. Through the vast wooden doors lies an extensive cave. Across from the barrels a small antechamber with a striking chandelier and a huge, blue marble slab for a table, surrounded by plush animal skin seating. It's easy to imagine that in rooms such as this, important things are happening, not least the tasting of some extraordinary wines.
If you can't visit, order: The 2012 or 2013 Blueline Estate Merlot. This is the single best Merlot I have ever had, full stop. I've seen it in Omaha at The Omaha Wine Company.
If you've ever paused to take a photograph in front of the iconic "Welcome" sign of the Napa Valley, then I have two pieces of advice: 1. Don't admit that, and 2. Pretend that you knew that just behind you, on a distant hillside, was one of the oldest and most interesting wineries in the region. Far Niente translates loosely into "Without a care"; that's precisely what Gil and Beth Nickel loved about it when they acquired the winery back in the late 1970s with the intent of giving it new life after Prohibition had all but killed it once before.
Having won awards making Chardonnay in his apartment in San Francisco, Gil Nickel, a rocket scientist-turned-vintner, was ecstatic to have his own full-scale laboratory in which to craft quality wines and set about focusing on two favorites: Chardonnay and Cabernet Sauvignon – both of which are still produced by the winery to this day. With gorgeous grounds and plenty of quiet rooms to accommodate your private tasting after a tour of the impressive caves, it's easy to find yourself "without a care" while tasting at Far Niente. They take only a few groups a day (up to five if I recall), so again, plan far in advance.
If you can't visit, order: The Chardonnay. Gil Nickel, the late proprietor, was famous for his Chardonnay, and while their Cab is excellent, the Chard, which undergoes no malolactic fermentation and ages well, is special. Available online.
Finally, there's Dunn Vineyards, in many ways the antithesis of the typical Napa Valley experience, and in just as many ways, the absolute essence of the Valley itself. High on Howell Mountain, even above the fog line, Randy Dunn and his son, Mike, produce one wine: Cabernet Sauvignon, and they do it to perfection. The tasting will take place above the caves at a kitchen table, the very opposite of the elaborate marble tasting room bar, where several vintages of Dunn's legendary Cabernet can be sampled from a library dating back to the early 1990s.
If you're lucky, Randy himself may even drop in to say hello, though even if he doesn't, a walk through his vineyards, a tour of the caves, and the chance to taste some of the best Cab Sauv ever produced in this casual and relaxed environment is one not to be missed by the traveler who doesn't mind traversing the winding roads that lead to some of Napa's highest altitude vineyards. Oh, one more thing: get on the list. The waiting list is said to reach as much as two years in length.
If you can't visit, order: The Howell Mountain Cabernet Sauvignon. Every vintage is different, but they're all very worth drinking! I've seen it in Omaha at Corkscrew, or library wines are available for order on their web page.
Wine may be bottled poetry, but if you've read much poetry you know that it's not all created with the same passion, and it doesn't all yield the same results. The quality of the wine matters greatly, yet the wine itself is never more than a mere compliment to the experience. These places I've recommended not only craft extraordinary wine, they also offer an experience that possesses, at least to me, an element of life that can be lost in the melee of modern living; one that can only be regained in those rare places one can find in which what takes place is out of the ordinary, truly something special.
I find solace in a glass of good wine and the beauty in watching ghostlike fog lift from a vineyard, or the golden orb of the sun lower slowly over the peaks of the Mayacamas. At it's worst, the Valley can be a tourist attraction; at it's best it's a place of peace and unparalleled serenity, a rare refuge from the hectic daily life that I lead, and that I assume many readers may as well. I hope that if you take the time to visit these quiet, out-of-the-way gems, they will afford to you the same pleasure that they do me, and perhaps assist you in feeling refreshed and prepared to continue doing battle in this increasingly bizarre and rapidly changing world in which we live.
Life caught up with me a long time ago. I went from being "far niente" and frankly, rather reckless, to having a job, a wife, a kid, a dog, a mortgage, and the heft of significant responsibility and accountability at what felt like warp speed. I've adjusted to all of it, and the truth is, I really enjoy all of those things (except the mortgage) and what each of them does to enhance my life. But that doesn't mean I can't get away once in a while, take a holiday from the neighborhood, and unwind. When the mission is relaxation, I know exactly where I want to go. As Billy Joel pointed out, it comes down to reality, and it's fine with me 'cause I've let it slide. I don't care if it's Howell Mountain, or on Chiles. Life may get rather stressful, but we can leave it all behind… in a Napa Valley state of mind (with apologies to Billy Joel).
Mark Gudgel
Dr. Mark Gudgel is a wine writer and educator who holds credentials through the Wine & Spirit Education Trust (WSET) and is working towards becoming a Master of Wine. His interest in wine was sparked on his honeymoon to Napa and Sonoma. Gudgel and his wife, Sonja, have co-authored several articles as well as a book on the wineries of Nebraska, to be released in the spring of 2017. Gudgel is a regular contributor to Food & Spirits Magazine and American Winery Guide, as well as the blog he maintains with his wife, www.itheewine.com. Mark and Sonja live in Omaha with their children and their dog.
---
Related Articles
My desire to have a career in wine began over ten years ago. I impulsively headed to Napa Valley to
Ever since the demise of Amarillo BBQ in Bellevue, I and many others have been on the search for great
My latest adventure to find pockets of food outside of the Omaha area didn't bring me far away from town.
Only registered users can comment.