Arrivaderci Vivace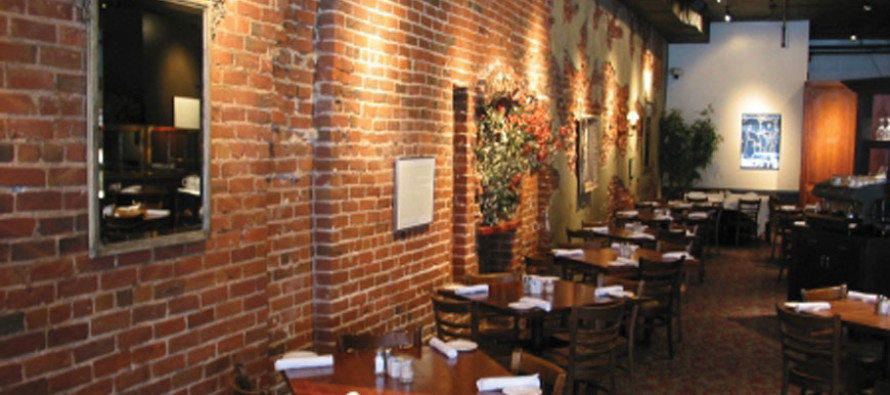 My partner, Ann, and I said goodbye to an old friend this past month and I suspect a lot of you did as well.
That's what it was like selling our business, Vivace, after 21 years. That's about 7,700 days of serving old friends and new acquaintances, for those who are counting. In other words, a lot of pasta has passed under the bridge.
We began this journey as most business owners do – with an idea to fill an underserved niche, a lot of risk and an immense amount of faith in our staff to connect with our target clientele. It was exciting, exhausting, but very, very rewarding. Rewarding because of the new relationships that were formed by the whole process.
We began with a menu developed with an out-of-town trained chef, Jere Jenkins, and a general manager who knew the Omaha landscape well in Brian Burns. Some of the items were new enough to our guests that we quickly put together a glossary to help guide people to choices they would enjoy.
I found that very fun and interesting. Some found it maddening. They wanted us to be just like the other 50 Sicilian-heavy Italian restaurants already operating in Omaha. We wanted to expand the understanding of Italian cuisine to include the tradition rich Italian North and augment it with regionally inspired fare from Spain to Morocco.
We let diners create their own 'signature' dishes by matching a wide variety of house made pasta with our unique sauces, cooked and raw. We paired it all with an all-Italian wine list that became hand-picked and nurtured by longtime manager Becca Thompson.
That's a lot of new and unconventional for a lot of folks. But, miraculously, it worked! And for a long time, too. We saw an unforeseen dip in revenue after 9/11, as did most businesses. Then came the low carb diet fad that truly blindsided us.
Pasta sales plummeted, and we began to re-tool, trying to give diners a more protein heavy menu based on culinary regions of Italy. It was well-received, but as diners changed their habits and exciting new ventures opened, it became harder to entice regulars out of their neighborhood favorites back to the Old Market. People were understandably concerned about drinking and driving, and we became more often a destination, or special occasion place than we had been before. With Monday through Thursday traffic still slow to return after 9/11, we needed to re-invent, not re-tool.
Under the steady hand of chef Bobby Mekiney, we began to experiment with a variety of new items. Sandwiches and wraps for lunch, Neapolitan pizza for happy hour and late night, and innovative specials reliant upon the farm to table movement for dinner specials. We also returned to the pasta/sauce matching and tapas menu we had abandoned.
We added "Cal-Ital" wines to broaden the list's appeal, for those less adventuresome, and ramped up our cocktail list and added happy hour food, all to try and develop a deeper base of clientele.
So what happened? Hard to say. Everyone seems to have their own theory. I've heard most of them. I can tell you that we never stopped trying, and never lost our passion. But things change. Habits change. But reality hit hard when our chef, Bobby, made the decision to change the course of his life and career in August. We knew it was time to make a decision about our lives and careers. Both Ann and I are at a stage in life where there are many challenges, and we felt that starting over to reinvent the direction of Vivace, again, with a new chef might be asking too much of a new chef and of ourselves. We were at the turning point, and it was then that we decided to reach out to some local people to gauge any interest.
I never thought in my wildest dreams that there would be an Old Market without a French Café. Or an Indian Oven…or Vivace, for that matter. And yet, as Omaha moves farther and farther west, the Old Market moves south, downtown expands to the north, new neighborhood developments such as Midtown Crossing, Aksarben Village pop up, and the resurgence of Benson and Dundee, Omaha's restaurant scene has changed forever.
We have done a lot of second guessing and soul searching. Could we have made better decisions? Pivoted more quickly? Perhaps, but 20/20 hindsight is an easy out. After all, 21 years is a great run for any place these days. Personally, I have entertained feelings of failure and of disappointing our staff and loyal patrons. But in the end, I know we all did everything we could to survive and thrive in this brave and new environment.
The new owners, headed by Nick Bartholamew, are energetic, well-funded and full of great ideas. We are excited to see what they conjure up in February and truly hope their new vision is a wild success.
In the meantime, I am working through the five stages of grief and hope I get to acceptance soon! All of us who put our hearts into what was Vivace for 21 years have but one thought to say – thank you! Thank you for all of your contributions that made it so fun for so long!
Ron Samuelson
Ron Samuelson has co-owned M's Pub for over twenty years with business partner Ann Mellen. They also own Vivace, which will soon celebrate 20 years of operation in the Old Market. Ron's 38 year restaurant career has spanned from Dallas and Denver to Omaha, with stints in the kitchen as well as front of house management for both corporate and locally owned concepts. He has served as President of the Omaha Restaurant Association and is a recent inductee to the Omaha Hospitality Hall of Fame.
---
Only registered users can comment.