Catching the Train to Omaha Food on Midwestern Railway Journeys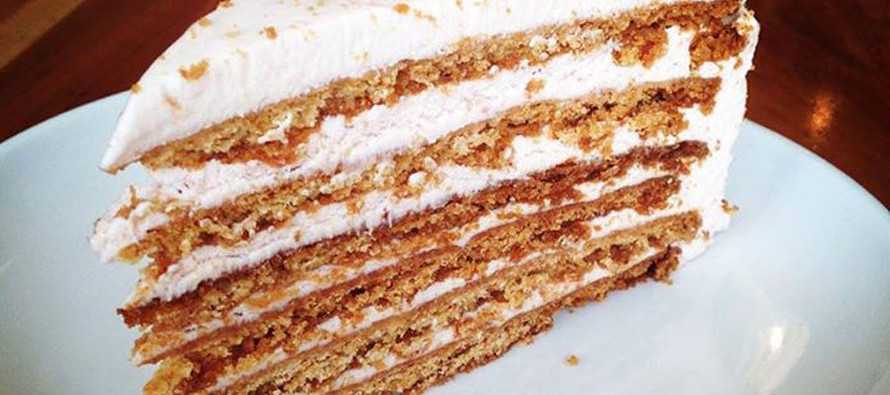 A Review of Omaha Food: Bigger Than Beef by Rachel P.Grace
You are entering a zone – not a zone of danger, but of food. For your journey, the new book, Omaha Food, Bigger Than Beef, is a kind of train ticket, and you are on a train traveling through Omaha and food and also through time. Your conductor, author and blogger, Rachel P. Grace, is neither creepy nor menacing, rather, friendly and cool. The train stops and you and your fellow passengers find yourselves in a restaurant, bar, dive or classic eatery and a realm where pleasure is putting good food and drink into your mouth. Each stop will reveal food with a context, a background, and will make a connection somewhere deep inside your hungry soul. You can think of Rachel Grace as a kind of Omahan Rick Steves from Rick Steves Historic European Railway Journeys, only not quite so dorky, or so I've heard from her passengers.
Omaha Food starts where all historic trips through the Midwest start: with the railroad. Donkeys ages ago, all major cities began with ports and shipping, but their modern history, in the words of Mongo from Blazing Saddles, "got to do with where choo choo go". With no exception, Omaha and its geographical centrality, (midway in the U.S. between western cattle country and hungry growing cities) was poised to be an urban hub, bringing beef in on the hoof, processing it with cheap immigrant labor and offering it up to the world. Midwestern cities suffered from superlative disease, and tried their dangdest to become the biggest, bestest and mostest something in order to distinguish themselves from other Midwestern cities. Perhaps despite the fact that they weren't New York or somewhere thought of as cool, these new-birthed choo-choo towns may well have filled the role as America's pregustator.
In this book, Rachel takes us way back with a unique and wonderful collection of Omaha's historical facts and photos of a beefy nature, which show us that there were big dreams and even bigger dreamers at work here. Early chapters feature old signs, menus, stockyards and exchange buildings, even an early pic of that most Omaha of carnivorous delights, Omaha Steaks, when it was Table Meat Supply Company (Mmmm…. table meat!) down on 17th and Douglas. Back when, the gemeinschaft of the city hit fairly few notes. But because of the sustained higher than average immigrant population (in 1900 half the city had off-the-boat parents – remember when that was a good thing?) the makeup of Omaha did blossom out from its Native American and Northern European core. It wouldn't take long before anyone could go out for a cheeky curry.
But early on, in order to feed all these hungry working folks that were busy making new companies and fueling the economy, we see that Omaha developed a kind of parallel food economy. Old school Italian steak houses like Johnny's, Gorat's, The Drover, Anthony's and Cascio's are the classics, some of which succumbed to down economies like Marchio's, and some, like Piccolo's, reincarnated into a new avatar/food truck.
As the Omaha Food Train rolls forward in history, our conductor points out the high spots. South 24th Street with its tacquerias and its Salvadoran specialties has long been serving hungry diners of all backgrounds in Omaha. From Scheelytown (now Hanscom Park) and its Czech and Polish workers and Dinker's Bar feeding them great burgers (and numerous great bars for those looking to get their schicker on), we move to the higgeldy-piggledy streets of the Vinton Street Commercial Historical District where yet more fabulous burgers sprang up and Louie M's, which opened originally as a breakfast place for those wanting to hop on not a train, but a streetcar and get to work.
Our train steams onward into the steaming plates of Czech-style dumplings and the likes of baked goods in Omaha's Little Italy (yes, we have one). Then we stop off for some North Omaha soul food (in the South, we just call it food) in places like Big Mama's Kitchen. It's a wild, educational and very, very filling ride. It's a hodgepodge, but one with chops – and it got Omaha the title of "Home of the Reuben Sandwich," arguably the best sandwich ever invented – so don't tell me the city became this tumulus of hungry, well-fed people by accident. The hard-working, hard-playing folks that settled here were not known for being abstentious.
We see how new food bloggers like Rachel, who writes at FatInOmaha.com, are essential to a food tour that points us straight to best diversity the O has to offer: awesome Pho (Saigon Surface and others – sorry, you'll have to read it), awesome gyro's (John's Grecian Delight and others – sorry, you'll have to read it), outrageous dim sum (Grand Fortune, also the best chicken feet in town as my own 10-year old daughter attests), the best country café Cajun outside of N'Awlins (Dixie Quicks) and crazy good curry fries (Amsterdam Falafel).
Want to know how Omaha feels about food now? We like it a lot. How do we like our Reubens? Huge and authentic, Blackstone-style from Crescent Moon with a tall craft beer next to the plate. Ice cream (yes please) is preferably homemade, butter brickle from Ted and Wally's. We love beer, dive bars, and craft cocktails (work hard, relax easy). And pizza (as Food & Spirits Magazine staff saw during Omaha's Best Pizza Review) is typically a hybrid: floppy and foldy, with lots of meat and if possible, from Sgt. Pfeffer's. In other words, our history has landed us in the middle of a kind of all-inclusive, culturally diverse, community-driven food renaissance.
I could go on, but I don't have to; Rachel Grace already has this tour lined up and all the good stops are circled. You're saved from being on some crazy food train with Ozzy Osbourne as your bat-biting conductor who lets you off any old place or directs you down any old alley. Lucky for us, Omaha Food isn't that kind of tour.
Stop me if you've heard this one. When we moved to Omaha in 2000, we met a friend of a friend for drinks who'd grown up here and told us that it was "impossible to be a vegetarian in Omaha". Maybe he had no imagination (or no garden) but that is certainly not true now. From farm to table (we're in farmland, you know), we get the best here. The OF Train stops at Kitchen Table and many others who will make you delicious food from local farmers, or points out some old-timey, new-fangled family farm shops, CSA's or farmer's markets. At any rate, great produce, veggies and fruits, cheese, pickles, cured meats and all manner of healthy, tasty goodies are right here. It's an ex post survey that might surprise you.
How does our train leave us? Like I said, full and happy, but also full of information, history and a love of community. Omaha – it's a cool place, no matter what your coastal relatives tell you. The Old Market is new again, Benson has gone from shabby to chic and the new hotspots around Blackstone, Midtown Crossing and Aksarben are drawing diners and shoppers, and dare I say, hipper more inclusive crowds, both old and young. At the end of the journey, Omaha Food is bigger than beef and it has, in a way, developed the perfect tasting palette. So, if you're ready to enjoy a Midwestern-size helping of history, food, care and craft…
Oh, and want to know what she'd eat (Shhh, it's a secret!) if our conductor was going to spend some time with her perfect meal? Rachel very graciously told me that if she had to pick one, she would say: the mussel platter and frites at Dario's Brasserie with a Belgian beer, Spaghettini Carbonara or Bolognese Bianco at Avoli Osteria with an Italian beer or wine, and dessert of the day (like the strawberry cream torte or chocolate berry tart) with a craft cocktail at the French Bulldog. Like the professional guide she is, Rachel did not second-guess herself, but she did add, "I thought it over and realized, of course, it doesn't matter [in] which order one visits these three gems. Might as well have some cured meat at the Bulldog while you're there, too. It's so good."
Solid travel advice is so hard to come by these days, and I know a good tour when I see one. Better get your ticket out and pick up Omaha Food, Bigger than Beef.
Ann Summers
Ann Summers is not a 40-umpthing-year old rock climber who got shut down in Boulder Canyon and drowned her failure in a microbrewery. She is neither a mother of two, a fan of Latin plant names nor a lover of fine Italian Grappa. You'll not catch her shooting guns for fun or hollering like a redneck. She hates Shakespeare, and doesn't call a certain fast food chain "The Scottish Restaurant." She turns her nose up at organic yellow beets, eschews fresh oysters, and loathes chubby guinea pigs with Violent Femmes hairdos. She is also a dreadful liar
---
Related Articles
We had been up for 30 hours when we had our first meal together. After hours of flying time and
Although Railcar Modern American Kitchen, located at 144th and Blondo, is easily seen from the road, it feels like a
Millions rushed out to buy an Instant Pot, this year's hot kitchen gadget. Many were disappointed to discover the Instant
Only registered users can comment.