Celebrity Spotlight: Buddy Carlyle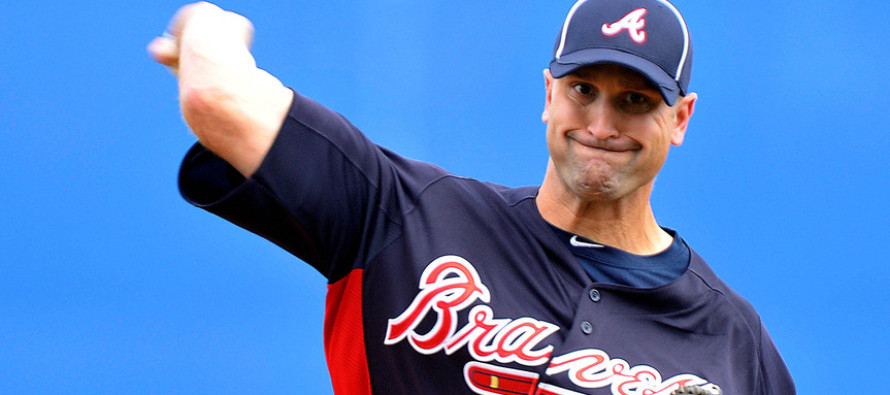 A graduate of Bellevue High School, Buddy Carlyle started his baseball career in 1996 with the Cincinnati Reds, where he spent three years before being picked up by the San Diego Padres. In his 11 years on the mound, Carlyle has played for teams in Japan and Korea, as well as American teams including the Kansas City Royals, New York Yankees, Florida Marlins, Los Angeles Dodgers, and the Albuquerque Isotopes. He attended spring training with the Atlanta Braves in late 2006 and pitches for them to this day.
Carlyle became the 40th major league pitcher to strike out an inning with the minimum 9 pitches, which he did in the 4th inning of a game against the San Diego Padres July 6 of this year. This distinction adds him to a list including such greats as Nolan Ryan, Sandy Koufax, and Bob Gibson.
FSM: What was Your favorite restaurant in Omaha?
My favorite restaurant while growing up in Bellevue was a local hamburger place called Stella's. I used to frequent that place a lot. It's pretty famous in Bellevue, but I think it's been recently shut down and taken over by new ownership.
FSM: Do you frequent any particular restaurant?  Any particular dish?
Well with two kids its kind of hard, but if me and my wife Jessica want to go out to a nice place to eat we go to Genji's. It's out in West Omaha. I don't really have one dish in particular I like.
FSM: What are your current eating habits?
Well mostly right now my eating habits are just eating at the stadium. Occasionally I will eat at home. Sometimes we go out to eat at Twist. It's a sushi place here in town. As for what diet I am on for pitching, well I just hope that what they feed me at the ball park is sufficient. It's worked so far.
FSM: Do you cook? Are you a master chef?
I do cook, but it's mostly for my kids. So I cook Macaroni and Cheese pretty frequently for them.
Matt Ronco
Born to Marine parents in Camp Lejune, North Carolina in 1981, Ronco spent most of his younger years growing up in Bangor, Maine, just two hours from the ocean. His geographic location allowed him to experience a variety of seafood, with lobster and scallops topping his list of desired ocean fodder. Matt began his food and beverage career at the Crossroads Garden Café while attending middle school. In high school, he served as a busboy and dishwasher at Sushi Ichiban, formerly located at 84th and Dodge streets.
---
Only registered users can comment.