Cigar Bars Reviewed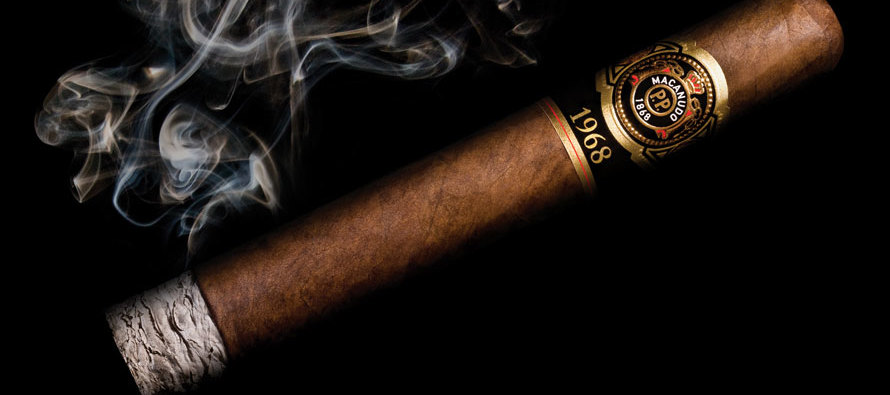 With Nebraska's Cigar Bar exemption to the Nebraska Clean Indoor Air Act celebrating its first birthday, I thought it would be a good time to take a closer look at the landscape that this hard fought bill created. During the debate of LB 355 (The Cigar Bar exemption) State Senators Arnie Stuthman (Platte Center) and Bill Avery (Lincoln) argued repeatedly that the health of all Nebraskans would be at risk if this bill passed. That every bar would become a cigar bar to skirt the Nebraska Clean Indoor Air act enacted in the previous session. That rampant lying and misreporting would go on by these businesses just so that their customers could smoke cigars indoors! Well one year after the bill became law, I would take a good deal of satisfaction if these Senators would humbly admit they were dead wrong (I won't hold my breath).
Since the new class of liquor license became available there have been only seven establishments throughout the state of Nebraska to take advantage of this exemption. There are five in Omaha, one in Lincoln, and one in Grand Island. Hardly the tidal wave of cigar bars predicted by the anti-tobacco at all costs activists. Of these seven, five were established businesses hurt deeply by the smoking ban and may not have continued functioning if not for LB 355. I know of at least two others that had to close because of loss of business caused by the ban. Only two new businesses have opened to take advantage of this law.
Obviously these small numbers would point to facts stated by the bill's sponsor Senator Scott Lautenbaugh during debate that this is a niche business. That false reporting by licensees to be highly unlikely given the Liquor Commissions heavy hand in dealing with such. And that smoke causing problems with neighbors would also not be a problem given the section of the law dealing with proper air purification. So, if you are planning to open up a bar or something of that sort, or you already have one, making sure that your business follows the regulation of your state can keep you out of trouble. You could also look into other aspects such as payments and the methods of payment to keep your business out of the high-risk category. In these matters, you might want to look at https://www.easypaydirect.com/merchant-accounts/alcohol-merchant-account/ and other websites like it that can help you in setting up a secure and easy way for your business to accept payments from credit cards.
Coming back to laws and regulations, I for one, appreciate Senator Lautenbaugh's determination to get this done for those of us in the cigar business. Creating jobs in the small business sector and not eliminating them through legislation should be commended at this time in our nation's history.
Now I can get off my soap box and give you some useful information on our states cigar bars.
The Havana Garage, 1008 Howard Street, Omaha
Located in the Old Market of downtown Omaha, The Havana Garage is owned by Chaz Kline, owner of S.G. Roi cigars also of the Old Market. First thing you'll notice walking up is the old school ceiling fans. Big tropical blades rotate on a motor and belt system that instantly makes you think of an open air café in the Caribbean. Havana Garage specializes in rum and rum cocktails as well as single malt scotch and bourbon. A walk in humidor in the basement offers a good selection of cigars, although priced at slightly above retail. Try their signature cocktail, aptly name the "Havana Garage" a wonderful drink that will take you to a truly relaxed state. www.thehavanagarage.com
Cigarros, 13110 Birch Drive Suite 108, Omaha
Omaha's oldest true cigar bar, you can find Cigarros in the shopping center at 131st and Maple Street. With comfortable tables and leather lounge chairs you'll be as comfortable as possible as you enjoy a drink and a smoke at this establishment. Wonderful woodwork gives the building a warm and exclusive feel. Cigarros boasts a humidor that's as beautiful as it is big with an amazing selection of handmade cigars from across the board. But with all the class and opulence comes a price. Expect to pay a few more bucks a stick for your cigars and drinks than normal at Cigarros, but with that comes an experience more akin to country club than your every day bar. www.cigarrosomaha.com
Jake's Cigars & Spirits, 6206 Maple Street, Omaha
In the heart of the Benson bar and music district, Jake's has two bars to serve your needs. The larger of the two is non-smoking but provides a heated indoor/outdoor smoking patio and beer garden. The cigar bar, while smaller, provides comfortable high backed stools and custom made tables adorned with cigar bands from throughout the industry. While specializing in craft beer with 12 rotating taps and 140+ bottled beers Jake's also has an impressive selection of high end vodka, tequila, rum, gin, liqueurs, and of course bourbon and single malt scotch. A well stocked humidor charging market retail prices will keep you from feeling angst about buying your smoke at the bar. A friendly & inclusive atmosphere prevails in one of the most exciting up and coming neighborhoods in Omaha. When you're done drinking, grab some off sale for the road from the full service liquor store located in the front. www.jakescigars.com
Ravenite Ultra Lounge, 2615 S. 144th Street, Omaha
The second of the new cigar bars, Ravenite also doubles as a hookah lounge. Beautiful wood paneling adorns the walls along with good use of slate tile giving Ravenite a upscale feeling. They have a well stocked as well as well priced scotch selection to go along with their walk in humidor. Comfortable lounge chairs around glass coffee tables make smoking here very relaxing. Ravenite also features DJ's on the weekend for entertainment and dancing.
Jake's Cigars & Spirits, 14th & P Street, Lincoln
After 12 years serving Lincoln and in their 3rd location downtown, Jake's has finally found its true identity. With the most recent incarnation opening for business last September you can now truly enjoy all the finer things in life in our sometimes stuffy capital city. Jake's Lincoln has figured out how to stuff a huge package into the smallest box possible. A beautiful humidor is complemented by custom cabinetry and wood work housing specialty liquor, cigarettes, and pipe tobacco. A large cooler containing possibly the best craft beer selection in Lincoln is at your back. The bar itself is comfortably adorned with booths, tables and bar seating. 18 rotating taps serving the finest brews this country has to offer looks at you invitingly as you approach the bar. A liquor selection unlike any other than Jake's in Omaha impressively covers a huge back bar. An oasis from the hustle and bustle of the O street bars, you'll find college students, Senators, and former Huskers all rubbing elbows at Jake's. www.jakescigars.com
John Larkin
John Larkin is co-owner of Jake's Cigars & Spirits in both Omaha and Lincoln. He's been smoking and selling cigars for close to 15 years, having begun his career as a tobacconist right out of high school in Salt Lake City. John moved to Lincoln in 2002 to run Jake's for longtime friend Alex Roskelley. After serving a tour in Iraq with the Army Reserve. he came home and bought into the original Jake's in downtown Lincoln. In August 2006 John and Alex opened a new shop in downtown Benson, where he now resides with his wife. John spends much of his time in business meetings (golfing), smoking cigars, and questing after the best beers bourbons and wines he can get his hands on.
---
---
Related Articles
It's long been official that craft beer is a really big deal. There are more breweries in operation now than
If you've been to enough bars, you've noticed them. They're the bottles seemingly all bars have, but few seem to
In 1983, Lowell Ford got his hands dirty planting grapes in the dirt of what would ultimately become Illahe Vineyards
Only registered users can comment.