Libation Conversation: Crafting the Perfect Cocktail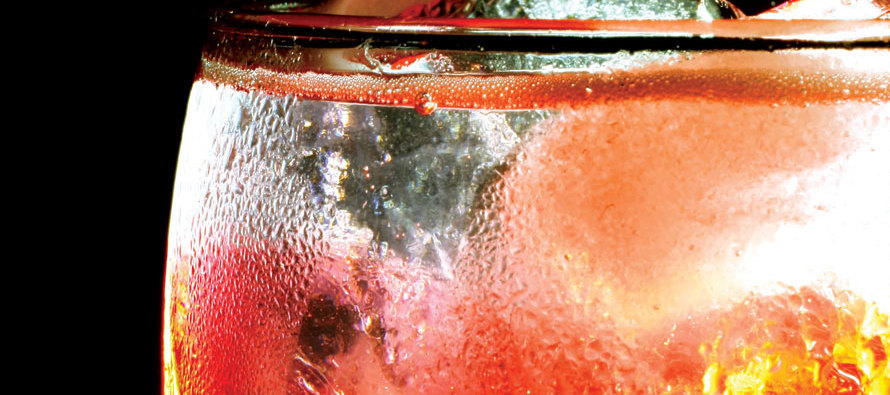 Let me just start by saying that I think wine is terrific, and for that matter so is beer.
There are a nearly infinite number of wines and beers available to those inclined to pursue them but, in the end, these products are what they are. Wine presents itself to the consumer as a complete thought. All the aesthetic decisions of significance have been made by the winemaker and by nature – choice of grape varietals, location of the vineyards, soil composition, climate conditions, rainfall, oak or stainless, etc. Beer presents itself in much the same way, as a complete expression of the brewmaster's vision. And that's great!
As much as I enjoy a great beer or a sublime glass of wine though, I prefer cocktails. I find the whole cocktail category from craft cocktails in Dallas to classic cocktails to be endlessly fascinating. Mostly because with a cocktail I get to determine what goes into it, even when I am ordering from a restaurant. Therefore I control what it tastes like. I'm also deeply intrigued by what is a mind-scramblingly large number of cocktail ingredient options.
To begin with, decisions must be made regarding the base spirit, or spirits, to be used. What's it going to be – vodka, flavored vodka, gin, rum, tequila, brandy, whiskey? Maybe something more exotic, like Cachaça, Soju or Pisco? Once that decision gets made, things begin to get really interesting, which begs the question; what does it take to produce a great cocktail, anyway?
Let's look at that first step again – The Base Spirit. Spirits and cocktails share the same basic relationship as silk purses and sows' ears. It's very close to impossible to create a truly great cocktail from a sub-par base spirit, and the more exposed the base (in a classic gin martini, for example), the more critical the quality. Does this mean that you must spend a fortune on your spirits in order to achieve your lofty cocktail aspirations? Not necessarily. Although obscenely priced options certainly exist, and most are well worth the price, there are some terrific spirits out there that can be had for a downright reasonable sum.
Experiment with different spirits and different brands within a single spirits category. Listen to your palate. Try several brands side by side, ideally in a blind tasting format (i.e. have someone else pour them and hide the identities of the bottles from you – a local bar, a slow night and a patient bartender would work well for this). Whatever you do, spring for the brand name stuff. With a few exceptions, it is worth the extra money, and there is some sinister stuff lurking in the bargain versions that will seal the fate of your cocktail before you've even begun. Life really is too short for that sort of thing.
Okay, so you've chosen your base. Now what are you going to do with it? Luckily this isn't a decision you have to make alone. There is a nearly inexhaustible supply of cocktail books available to lend direction to your cocktailian pursuits. Some are better than others. Dale DeGroff, one of the most respected figures in the world of cocktails, puts it this way – "With real estate, it's location, location, location. With cocktails, it's recipe, recipe, recipe."
The quality of the cocktail recipe, along with the cocktail maker's accurate execution of it, is the most important single factor in the creation of a great cocktail. So, how do you know? Well, for starters, a great cocktail almost never has a lewd or overly kitschy name. Beyond that, do your homework. Even cursory research into this aspect of cocktail preparation can yield some fascinating results, many of which have their roots in the very beginnings of the cocktail itself.
Jerry Thomas, one of the most influential figures in the history of cocktails, wrote the first-ever cocktail book, Jerry Thomas' Bartender's Guide or How to Mix Drinks, in 1862. Many of the recipes in this book spawned the great classic cocktails we know today, along with the ones we don't know, but should. (FYI – Speaking of Jerry Thomas, the recently published book, Imbibe, by cocktail guru David Wondrich, dissects Thomas's masterpiece in fascinating detail.)
So now you have your delicious bottle of hooch and your spiffy cocktail book. At this point you may notice lots of references in the book to things like simple syrup (or possibly more exotic syrups like orgeat or falernum), orange bitters or other specialty bitters, fresh juices, fresh herbs & garnishes.
You'll most likely run into some funky liqueurs & cordials like crème de noyaux, Cherry Heering, elderflower liqueur or maraschino liqueur (a delicious liquid that is definitely not to be confused with grenadine or the neon goo that maraschino cherries float in). Some of these classic cocktail ingredients are harder to find than others, so dig around.
Most can be obtained online if they are unavailable locally, but give your local retailer a chance. Many are willing to at least consider bringing in a new product if that product is requested by a customer, and several of them have a very good selection of these kinds of 'left of center' products in stock already. When it comes to cocktail ingredients, the curious soul is richly rewarded.
You won't find many, if any, references to mixes (sour mix, etc) in a classic cocktail book, and that's a good thing. With one or two notable and very respectable exceptions, mixes tend to be made from artificial flavorings, colorings and lots of high fructose corn syrup. They are formulated for ease of use and they are certainly easy to use. But just as great soup doesn't come from a pouch, great cocktails don't come from mixes. Fresh ingredients, freshly squeezed juices, quality sodas & tonics and fresh garnishes are critical to the creation of a truly great cocktail.
There are a few tools of the trade that, with a little practice, can enhance the quality of your cocktail output as well. If possible, get a hold of a muddler, a hand citrus juicer, a Boston shaker, a Hawthorne strainer (for shaken drinks), a Julep strainer (for stirred drinks), a long bar spoon, a twist knife and a grater (for grating fresh nutmeg or citrus peels). We could talk about glassware, ice, and a hundred other cocktail-related topics while we're at it, but I'll save those for future columns. So until next time, start mixing. Practice, after all, does make perfect. Cheers!
This recurring column is dedicated to exploring the endless, fascinating possibilities that exist in spirits and in the pursuit of making great cocktails. On a related note, we'd like to take this opportunity to announce the formation of the Libation Association (www.libationassociation.blogspot.com), a place where bartenders, spirits nerds (in whose number I proudly count myself) and cocktail enthusiasts can come together, share ideas, get answers, and generally geek out about booze. Visit soon and often.
Dan Crowell
Dan Crowell, cocktail enthusiast and self-avowed 'spirits nerd', is the Luxury Brands Specialist for Sterling Distributing Company in Omaha. He talks incessantly (even occasionally to other people) about the virtues of what he calls 'investigative imbibement'. An eternally fascinated student of the distillers' art, he encourages any like-minded individuals to engage him in spirited discussion at http://libationassociation.blogspot.com
---
Only registered users can comment.