Death of a Salesman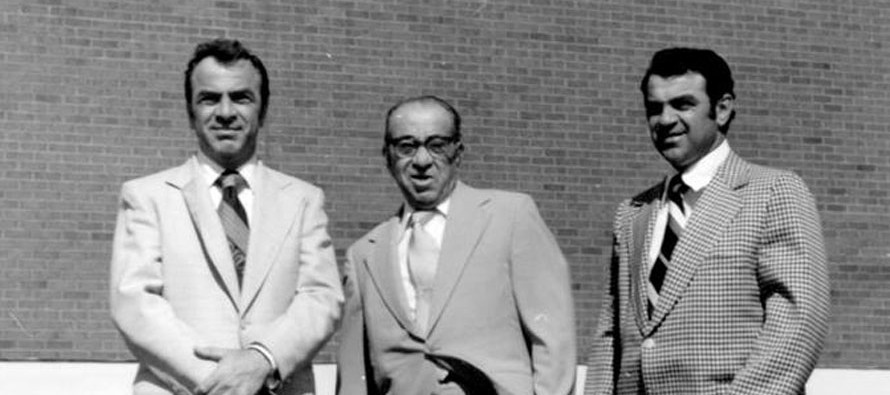 The wine world is filled with romantic imagery. Vineyards ripe with grapes glistening in the morning sun, cellars awash with the beautiful damp aromas of juice aging patiently in oak barrels, tasting rooms animated by swirling glasses and lively, intellectual conversation…you get the picture. At the risk of bursting the wine bubble, there is another side to all things vino. Mind you, it's not "the dark side," just another side. It is the business side.
Somewhere in the middle of the metamorphosis from fruit on the vine to wine in your glass is a salesperson. This person is responsible for bringing the goods from the winery to your local wine shop or restaurant. The wine peddler carries a bag. He is armed with sample bottles, a few stories and a pen. He spends far more time pounding the pavement than he does pounding down glasses of vino. His mission is to sell something. Anything.
He hears the word "no" a lot. He racks up a lot of miles. No matter, there's always another account to pitch, until the long day is done. Tomorrow he will do it all over again. And the next day. And the next.
To the countless employed within the industry, wine is more than simply a celebratory beverage. It is a means of earning a living and providing for one's family. It is to be perfected, protected and respected. It is a way of life. The work comes first, the celebrations will follow.
I am most fortunate to have been born into such a wine family. Perhaps my immigrant grandfather, Louis Finocchiaro, Sr., in his heavily accented Sicilian voice, said it best in a recorded interview from many years ago:
"Wine, it's in our veins. You know, we come from the country where wine is an ordinary food, a necessity practically, you could say. Everybody has wine. And it always was my ambition that if this country ever come to get wet (repeal prohibition) I wanted to be one of the first ones. So, when the country went wet I had the first car of wine of anybody in the state of Nebraska…(and) I bought a farm in Council Bluffs, I raised grapes and I made wine."
Over the course of time our family grew and the industry changed. The keys to Finocchiaro Wine Co., Inc. were eventually passed on to my uncle Vince and my father, Louis Jr. Together they would carry the load for roughly the next half century.
Recently my uncle Vince passed from this earth. Vincent Salvatore Finocchiaro was the ultimate old school salesman, a man with a sample bag, a pen, lots of stories, shined shoes with worn soles, and passion and dedication to his family. Through it all, wine played a major role. The hard work and heavy responsibility that he, my father and my grandfather bore did not go unnoticed. I know; I was there. And my words of gratitude to those three men will never be enough.
There is no tragedy to this story, no Willie Loman, only vivid memories of a job well done, day after day, year after year, for generations. Multi sports star Bo Jackson in the now famous "Bo Knows" Nike ad campaign used to say "Just Do It". To my grandfather, Louis Sr., my father Louis, Jr. and my uncle Vince, I say "salute." You did it.
John Finocchiaro
John Finocchiaro is a former co-owner of Johnson Brothers Finocchiaro, LLC, a Nebraska wholesale wine, spirits, and beer distributor. Formerly the owner of Finocchiaro Wine Co., Inc., John has been in the wine distribution business for the past 25 years and the Finocchiaro family's association with the Nebraska wine industry has been continuous for the past 73 years, since 1935. John was a Certified Public Accountant before entering the family business and is a Certified Specialist of Wine.
---
Related Articles
I had an opportunity recently to sit down with Chris Engles, lead bartender at The Boiler Room in the Old
For the most part the business of wine is an honest one, albeit not perfect. Over the course of its
Recently spotted wine review: "Voluptuous and powerful….reminds me of Angelina Jolie (substitute Brad Pitt or George Clooney)." Now, if that
Only registered users can comment.