Destination Date Night: A Month-by Month Guide for an Enjoyable Night Out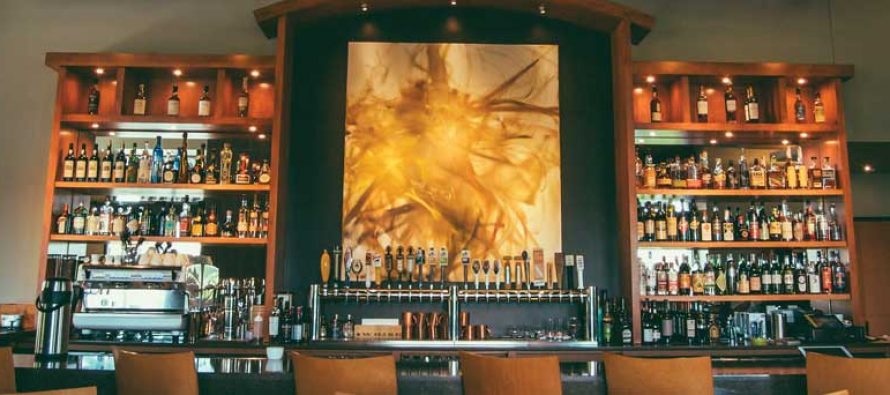 It's a brand new year full of optimism and opportunity. We are here to help you take care of yourself and those around you as well, especially during dates! >/p>
Date nights are supposed to be fun and romantic. You make sure of everything to make your night go well, you wear the right attire, wear enough pheromones, and choose the right restaurant for the date. If you are in Omaha, you are fortunate to have so magnificent eateries to choose from for enjoyable evenings out. This article presents 12 of the best date night opportunities in the metro.
January – Timber
Timber Wood Fire Bistro in Countryside Village provides a welcoming ambience by the nature of how they cook. Walk in and you can see, smell, and hear the wood burning ovens firing up an array of cuisine. I'd recommend asking a fellow couple to join you on a double date here so you can expand your appetite range. Any one of their wood fired pizzas makes an excellent starter. If you're a seafood fan like me order the crab cake or Maine steamed mussels plate for a fantastic first course.
Move to the main course and you'll find one of the most diverse selections of protein menus in the Midwest. Currently you can choose from steelhead, lamb chops, duck, salmon, scallops, pork tenderloins and more. The chefs here know how to use fire and heat to create not just the right flavor, but provide the perfect sear on a meat that greets you as you begin your bite. They strike a fine balance of a flavor enhancer yet stop short of overpowering the palate with smoke.
February – Dolce
If course style dining is your date night preference then Dolce at 12317 West Maple Road is worth checking out. Dolce has a date night menu that can also be ordered a la carte. Dolce has a risotto of the day and a taste of the moment, a different dish created daily, allowing their chefs to achieve the highest level of culinary versatility. The second course brings a daily made soup and a couple of salads. The third courses bring steak, short rib, chicken and pork into play. If you've paced your appetite properly you'll conclude with a dessert course. Dolce's flexibility allows diners to frequently return to the restaurant and continue to expand their palate.
March – Charred
Sometimes palettes don't get along. Sometimes there's indecision about where to go one night. In those times a burger and fries can be the best decision for a date night. Charred Burger and Bar at 1150 Sterling Ridge Drive (just south of Pacific between 120th and 132nd) is a perfect choice. My girlfriend and I have been here several times and have had good service and excellent fare. You'll find 9 burgers on the main menu and one on their specials board. Charred only uses wagyu beef for their burgers and the quality is palpable. Charred uses their namesake by charring scallions, cheese, and greens to add an additional layer of flavor to your burgers. Their aiolis and sauces enhance your experience even more by using Brickway beer for their cheese sauce, putting a roasted garlic aioli on their classic burger, or the whole grain mustard aioli which holds up well to the bursting flavor that is their Omaha edition. It's also important not to sleep on Charred's sides. Their cheese curds are good, their onion rings are significantly above average, but their fries are spectacular. They come out hot, seasoned well and if you can siphon a little sauce from your burger it will add the finishing touch. If you need a date night that requires a one course experience before a movie or a show, or just a quick bite out after work, Charred can step up to meet your needs.
April – Baela Rose
Baela Rose is another date worthy destination in Dundee. It opened in 2016 with the innovative minds of Kyle and Rose Anderson. The couple's desire to connect local farmers' food with classic culinary techniques have quickly made Baela a standout in the metro's culinary scene. I met Hillary Nather-Detisch several years ago through a young professional's organization called All About Omaha. I'm fortunate to run into her at the Omaha Farmer's Market on a regular basis to exchange travel stories and cooking ideas. She loves Baela because of the fresh produce and changing menu. A quick look at their current menu and you'll find that the Andersons do not sit still with their offerings. As I write this piece I find pumpkin, brussels sprouts, cauliflower, winter squash, oranges and cranberries being showcased. Baela Rose's ability to pickle a variety of vegetables and work them into dishes is extraordinary. "It is really delicious food and hard to find an equal in the community" Nather added. Baela Rose brings a fresh and classicly creative approach to their dining. Their food is equally stellar for presentation and the palette.
May – Enzo's
Florence may not be at the fore front of a date night idea, but Enzo's Italian at 8510 N. 30th Street is a short drive off Interstate 680 and well worth the stop. If you like traditional homemade Italian food then Enzo's is in your lane. Chef Enzo Zurlo has a menu full of Italian favorites. Their pasta selection is straight forward with exceptional quality. If your favorite pasta dish is cannelloni, lasagna, ravioli, scampi or carbonara, Enzo's has you covered. Parmesan patrons can rejoice in choosing chicken, pork, or veal. I've tried my hands at making saltimbocca's before but can't come close to Enzo's. With chicken or veal they add prosciutto, asparagus, mozzarella and a spectacular sage gravy. If you choose Enzo's on a weekend I'd encourage you to make a reservation . I'd also get a good workout in and eat a light lunch. Your appetite will be rewarded here.
June – Stirnella
Visiting the Blackstone District near 40th and Farnam is a good idea any time, and especially for a date night. Stirnella at 38th and Farnam is a cornerstone of the district and with good reason. Stirnella's menu can take you on a cross country and international odyssey of flavors. A shared approach at Stirnella is wise to explore the menu. You'll be hard pressed to find a Johnny cake as creative and tasty as the one Stirnella has. The duck confit, cotija, mole and roasted pear give this traditional east coast cake a Southwestern flair. Stirnella takes a southern snacking staple and turns it into a delicacy with their popcorn chicken made with hot sauce, buttermilk and house pickles. The main courses offer a flat iron steak with a bordelaise sauce or a ribeye with a chimmichurri sauce. You can also order lamb with salsa verde or ocean trout incorporating squash and sweet corn. If you have the travel bug but not the opportunity to break out of Omaha for a bit, Stirnella will satisfy your wanderlust palette for a date night.
July – Mark's
Mark's Bistro in Dundee opened in 2003 but it feels like it's been there for generations. It's hard to beat their patio dining experience in the summer. If you can't make it on a patio worthy day, fear not. Their second floor restaurant offers a rare elevated dining perspective in Omaha. Mark's cuisine matches the ambience which makes it a dynamite date destination.
Mark's is well known for their mac and cheese and for good reason. It's rich and satisfying, yet also versatile. When you arrive please take a look at their specials board to see what the daily embellishments are. "The variety of the menu allows you to order separate dish or make a fun date night shared course combination. My boyfriend (the author) and I like to get an appetizer, share a couple of different entrees and then usually settle on the Smores brownie for dessert." said Melissa Wulf. Melissa and I travel all over the country and our eatery explorations are a big part of our enjoyment.
Mark's first courses offer a nice array of flatbread, fondue and even tater tots. Don't overlook their sandwich selection as their sliders are excellent (house made pickles make such a difference). If you find a risotto on the menu it's also worth diving into. Currently there's a butternut squash and lobster/scallop varieties. On this last visit we had a Ricotta Tortelloni for our entrée. It was 5 magnificently large tortellonis balanced with pumpkin-ginger crème, house-cured bacon, forest mushrooms, balsamic, pine nuts, crisp sage and chili oil all in one entrée. The earthy flavors met the balsamic and bacon and then your palette was popped at the end. This dish is one of the best I've eaten anywhere in the country in 2017.
It's also important to save room for dessert at Mark's. Melissa and I, as mentioned above, have a hard time straying away from the Smores brownie. If somehow that doesn't tempt you inquire about their ice cream flavor of the day.
August – Hiro 88
Hiro 88 opened in Omaha in 2003 and brought with it a new era of Pan-Asian cuisine. Its first location opened at 129th and Maple and the success of that restaurant led to a downtown opening at 13th and Jackson. Hiro's most recent locale is just northeast of 180th and Q streets. At each venue you'll be greeted by a distinct atmosphere created specifically for that area. You'll also find remarkable consistency in quality and an expansive menu. Hiro 88 is perfect for a sushi loving couple or for a couple where one partner is a sushi enthusiast and the other is not so fond. Ray and Lindsey Miller have been friends of mine for years, and even though they live a good ways west, they prefer the downtown location as it's walking distance from the Orpheum and has great happy hour specials. "We love to go there for our favorite appetizers, gyoza and bacon jalepeno crab rangoon, my favorite sushi is the Husker roll, and their delicious peanut butter chicken (which is our kids' favorite as well) ", said Lindsey Miller. She brings up a great point as this menu is kid friendly as well so parents who may not be able to find a sitter for an event can bring their kids to an exciting place to eat and don't have to worry about their kids finding something fun to eat. It's a great way to expand kids' taste buds as the presentation of each dish is a visual treat. If you have difficulty deciding on a dish check out Hiro 88's website at www.hiro88.com. They offer a menu concierge that allows you to pick your flavor profile and the site will recommend a dish for you. For those who like to do prior research on their dining destination, the concierge is an innovative way to provide a satisfying meal to their guests.
September – Au Courant
Au Courant is located in the heart of a bustling Benson scene at 6064 Maple Street. If you would like top of the line food quality and creativity in a buzzing environment that fits the neighborhood then Au Courant should be at the top of your list. It brings together New European techniques with local ingredients to provide guests with a global farm to table feel. Au Courant's menu changes regularly so do check their website at www.aucourantrestaurant.com. At the time of this writing late fall favorites were all over the menu including turnips, carrots, mushrooms, leeks and beets. Pairings such as black bass with carrots, barley, and bagna couda show Au Courant can change with the seasons and still have a high end course like black bass shine.
If you and your date are willing to take a leap and put your ordering in the hands of the chef then order the six course chef's tasting menu. By doing so, the chef and server take you on a journey of culinary exploration. When you come across a dish or ingredient that may not be familiar with do ask questions as the staff is extremely knowledgeable. The tasting menu is a brilliant dining experience when your ideas of food can be challenged yet satisfied, your eyes be amazed by brilliant presentation, and your mind be educated about the cuisine and preparation before you. If this is the experience you seek, then a date at Au Courant is a must.
October – Della Costa
Della Costa moved into the Midtown Crossing Brix space and immediately added a new dimension to the area. We are fortunate to have several Mediterranean choices here in Omaha. What sets Della Costa apart is their diversity of offerings from the region. From small bites to salads and sandwiches to a main course, Della Costa expands your possibilities. The seafood offerings include a few not often found here suc h as octopus, corvina, even red mullet. Their preparations of mussels, squid, and shrimp are also top of the line. The mussels with ouzo cream, pancetta and rosemary give these creatures a depth of flavor while keeping their ingredients to a minimum. Squid stuffed with chorizo and accompanied by a lemon/thyme broth gives the squid a spice with a clean citrus finish. I've cooked my share of clams with white wine, but Della Costa's Manilla clams with sherry, garlic confit, oregano and anchovy butter is a combination I wouldn't even consider, let alone execute to the level this kitchen does.
If seafood isn't your desired direction check out their lamb or chicken sharmas, lamb tagine, or roasted chicken with dates, grapes, and pistachios. Della Costa's pasta preparations are also on point. Try their ricotta gnocchi, bucatina putanesca with fennel sausage, pappardelle with Portobello, Serrano, and arugula or a unique and flavorful pancetta and apple ravioli. Della Costa's desserts are also reason to rejoice with baklava, a strawberry semmifredo, pine nut tart and more. Della Costa offers a date destination for those who wish to set sail in the Mediterranean but return to their home at night. A few hours at this Midtown Crossing location provides guests with a temporary getaway to the beautiful sea.
November – Spezia
Spezia located at 3125 S. 72nd Street is unassuming on the outside but the atmosphere is a comfortably classy. Spezia's steak selections range from the straight forward wood grilled strip to a garlic and herb roasted tenderloin with burgundy au jus. My college friend Angela Cooper and her husband Quinn are a couple of my favorite foodies. They regularly push the envelope of kitchen possibility. Angela gives Spezia high marks because, "it's creative food with amped up flavor from the wood-fire grill and the ambiance is fantastic. I love all the little nooks and crannies – it feels very intimate and inviting." Cooper's favorite dish is the gnocchi – "it has all my favorite flavors with cremini mushrooms and fresh baby spinach, and the gorgonzola cream is perfection" she says. Her husband likes the rack of lamb and the diver scallops.
Each time I go to Spezia I have a hard time ordering anything else but the sesame fried Florida grouper. Grouper is my favorite fish to eat and it's not often found in the Midwest. Spezia's rendition is a substantial fillet whose batter is dynamically crunchy yet still allows the bountiful flaky fish to shine. My advice is to not sleep on Spezia for an excellent evening.
December – M's Pub
M's Pub is a place of a lot of magnificent memories of mine. I love Downtown Omaha. I like M's classy yet comfortable vibe. My girlfriend and I returned for the first time post fire on Thanksgiving Eve. It looked like M's, felt like M's, and most importantly, it tasted like M's. The menu is diverse and refined yet reasonable for any demographic to dine there. M's portions are ample so plan your appetite accordingly. We started with the baked mushrooms. It's a simple yet spectacular dish of perfectly cooked mushrooms, piping hot havarti cheese and garlic butter. It's hard for me to shy away from the lavosh, but do pay attention to what the specials are. We saw several come out of the kitchen and they looked tremendous. We saw a vegetarian pot pie hit the window that was difficult to turn down.
M's dessert menu is worth saving room and asking your server about. Our server had high praise for the cheesecake, and we probably would have chose it if I didn't have to return to their carrot cake. I'm in the carrot cake camp and M's has always had a good one. This rendition though is better than ever, and probably the best dessert I've eaten in 2017 in the 11 states I visited. It's chock full of raisins, walnuts and even shreds of carrot. The pecan fondant layers in the middle add even more depth, and the cream cheese frosting on the outside is the capper.
I personally am glad M's is back and in their original location. It's been a great date destination for over 40 years, and after a brief hiatus, has returned to upper echelon status of Omaha eateries.
You can use these recommendations once a month or once a week. All of the above establishments have menus that will allow you to explore a new experience on your next visit. Each one can make your date night as unique and entertaining as the company you keep.
Kent Cisar
Kent Cisar searches the local and national scene for unique ingredients and flavors to bring to the table here in Omaha. He'll catch his own fish from Florida, ship farmer's market shrimp from Louisiana, stash jams from the Pacific Northwest, or find the best cut of meat from a Nebraska farmer. Kent believes that regardless of where the it comes from, good food is meant to be shared.
---
Related Articles
In winter, in Nebraska, the doldrums of winter's days wear on with the cold winds howling across the prairies, sending
Dessert and beer are very much alike. They are both treats which are often enjoyed as a reward for something.
A journey around Omaha for those who've been away during the duration of our publication Hello my good friend. Welcome
Only registered users can comment.