Employee vs. Apprentice: The Value of 'How' vs. 'Why'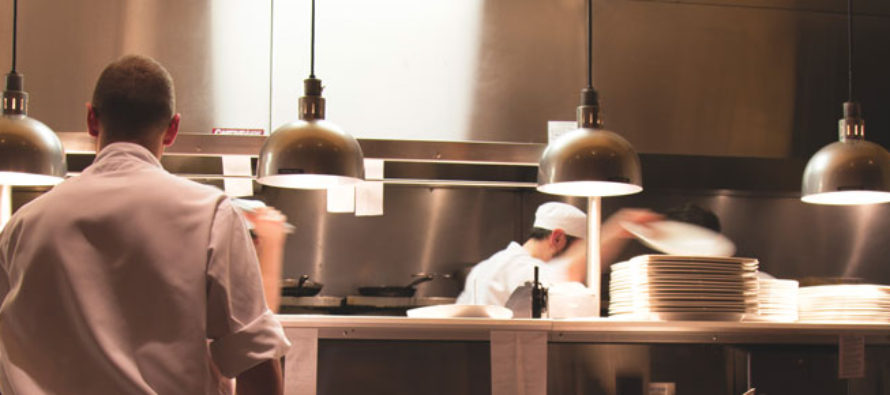 I barely remember Jerome Didier. I remember standing in an aisle of the grocery store where my father worked. I was staring at the collection of sewing thread, in every color imaginable. My dad was talking to Jerome. That's it. That's all I remember of my father's business mentor. Not long after that brief moment of childhood sentience, Jerome suddenly passed away. His wife, Merna, approached my father with her need to keep the business running. Her children were too young to take over the operation, and my father was the only person with the requisite skillsets to keep the store afloat.
My father, James E. Cockson, worked the same job his entire life. He started out as a carry-out boy for Didier's Grocery as a teenager. He departed for Vietnam in 1967, and when he returned in 1969 Jerome began to show him the ropes of the business: inventory, accounting, customer service, ordering, meat cutting, etc. Post Jerome's passing, I watched my father build a successful grocery operation that supported not only our family, but also the family of the man who trained him. Much of his drive for that business was based on his constitution as a U.S. Marine to do the right thing. To show up and get the job done, without question. It was the right thing to step up to the challenge and to keep Jerome's namesake operation alive after his untimely death. My father's sense of obligation, however, was more than his military instincts. In accepting his new role as business manager, and breadwinner (times two), my father demonstrated the loyalty generated by the unique relationship between master and apprentice. It is a relationship that has all but disappeared in the business sector of our economy, and its disappearance is reeking havoc in every industry, especially hospitality.
The original master-apprentice relationship is based on a simple exchange of trust. The apprentice trusts that he/she will learn the required skills to successfully take over and carry on the business operation, thereby securing his/her future. Of course, the business leader (or master) can also help them on their way to achieving a higher standard within the company by introducing a skills competency management software, from somewhere like ProSymmetry, to identify the skills they need to reach peak performance in their chosen role. This can help them to further establish their future. The master trusts that his/her business will successfully be carried on, thereby securing his/her retirement. It was a principled, valuable investment for both master and apprentice.
Apprenticeships provide a much more holistic training program than degree/certification programs/quick OJT. Under a master, the apprentice has access to all aspects of the business. Universities and trade schools can teach valuable theories and skills, however, none of it is put to work until the student is actually on the job. In a sense, the student is the master of analysis, whereas the apprentice is the master of application. The student knows how, but the apprentice understands why. This is just one of the reasons why more people are looking into engineering apprenticeships and similar forms of training. Apprenticeships do seem to be beneficial for younger people as they are learning on the job, helping them to pave their career after the apprenticeship ends. There are also so many different apprenticeships, such as these cips level 4 apprenticeships for example, so most people should be able to find a course that suits them. Hopefully, more people will be able to reap the rewards of apprenticeships soon.
In most industries, the product or service sold carries much more weight, insofar as the consumer's perception of value, than the vehicle of service. In hospitality, however, there is often equal value placed on the product and the service experience. For example, when I go to the hardware store to buy a pair of pliers, the clerk's lack of service skills might be annoying, but it does not devalue the pliers. When we go out for food and beverage, however, there is a built-in expectation for quality service, which accounts for a significant part of the mark-up. In short, if a bartender or server fails to do his/her job, it devalues the product they are there to sell. The switch from the apprentice model to the formal education model has more impact on hospitality, because the comprehensive role of service – often neglected in formal education and rushed training programs – is more significant in our industry.
Further, apprenticeships of the past resulted in employment loyalty. In an industry that relies on inter-personal relationships between guests and employees, turnover is incredibly expensive for hospitality. Again, I don't typically choose where I go for my tool needs based on service. I do, however, choose where to eat/drink based on the anticipated service (or, lack thereof).
The switch to corporate structure in hospitality has also disrupted the guaranteed opportunity for upward mobility. The master-apprentice ratio is 1:1. The apprentice will either take over that business, or move on with the adequate skill set to start his/her own operation, per the arrangement. A lot of apprentices will go on to start their own businesses as contractors, although the support of a consultancy like Sgi is usually required. Unfortunately, employees are no longer invested in as valuable assets. Working for a large company does not guarantee upward mobility. Too often, workers are treated as replaceable cogs. As a result, employees do not feel a sense of obligation to stick with any particular employer. The jobs themselves become cogs, and employees move on as soon as they get bored, or as soon as the next cool place opens up. The result is a giant employment pool that simply circulates around, and lacks professional direction.
The good news is that our industry has a unique opportunity to revive the apprenticeship model. Smaller business models allow for a more intimate learning experience, wherein all aspects of the brand/business can be effectively communicated to all employees. There is entrepreneurial security in our industry, as F&B entertainment is one of a few industries that cannot be outsourced. (You can't conveniently go out to eat, or grab a beer, in China.) Essentially, if owners in the hospitality industry are willing to create employment positions based on a paid apprenticeship philosophy – to invest in what it takes to adequately communicate the why behind the how – and if employees are willing to see the value of job loyalty in exchange for a more holistic skill set, everyone wins.
---
Related Articles
The Thunderbird Salad date's back to the 1960's when Executive Chef Luis Villamonte at the Happy Hollow country club served
Wine, with all of its complexities, is basically a very simple product at its core. Grow some grapes, pick them,
I am sure we have all worked a lemonade stand growing up with friends of ours. Mine consisted of Kool-Aid
Only registered users can comment.