Finding the Food: Bob's Bar & Grill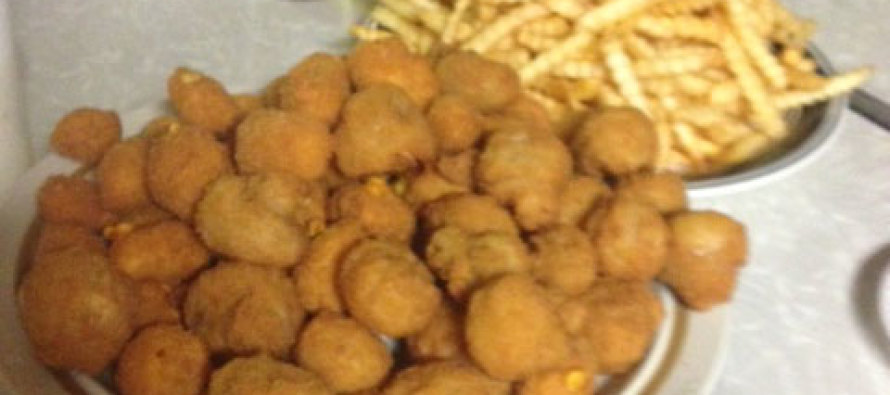 The holy grail of Nebraska food trips has always eluded me. I spend a lot of time up in the Wayne and Sioux City area, either going to shows or visiting friends, and Bob's Bar & Grill in Martinsburg, Nebraska seemed to get mentioned every time I went – people knew my love of old dive bars and small town eateries. The grimier and more lived-in the better and this, they said, would be my oasis. It was all talk though, and for years it just remained a myth lying out there amongst the farms and corn fields. I was heading up to Sioux City and Wayne to see some music recently and made a coordinated effort to visit Bob's Bar & Grill – this was going to happen!
I recruited my friends Mitch and Chad to show me the full experience. Mitch's family owns a farm property just a mile down from Bob's and grew up on the place. Chad, an author and teacher in the area, was always the biggest supporter of Bob's and talked about it in a way that only an author could. We took off from Wayne in Mitch's pick-up truck, blasting old country music, and hit the rural roads that I love so much.
If you wanted me to show you where Bob's Bar & Grill was, again, I would not be able to. There were many turns and twists down small roads and they might as well have put a hood on my head before revealing that we were finally there. Martinsburg is a small rural area of only 94 people, with only one operating business anymore, Bob's Bar & Grill. Very few people would find the rundown building as beautiful as I did. A white, vinyl-sided building where one can barely make out the faded words on the old 7-Up sign that announced he name. No need for them to spruce that up as you would never accidentally run across the place – if you are going to Martinsville you are going to Bob's or you're one of those 94 people going home.
When entering, I did not find the place to be as dirty and rundown as I was led to believe. It is much 'lived in' though. The place was full of farmers and families on the early Saturday afternoon and only one row of tables was available. The grill was in full sight walking in and full of large burgers in various states of being prepared. There was a surprising amount of signage stating that any injuries you incur are on yourself (yikes). I was hoping that was for the bar patrons later in the evening. There were some defunct video games in the back and a small bathroom with the sink outside in plain sight of those eating. You know who washed their hands and who did not and, thankfully, we never saw one of the staff quickly exit and head back to the grill. The linoleum floors are well worn, the tables are sturdy small town diner and lined up in rows. You have a good chance at some communal eating with the good 'ole boys here.
We ordered cheeseburgers of course, a plate of fries, and a half and half order of fried mushrooms and cheese balls. Our drinks came as they should be served in a joint like this – in cold cans with a glass of ice. Next up was a mountain of crinkle cut fries and an even larger mountain of fried mushrooms and cheese balls. It's a good thing that we had others meeting us there as there is no way that we would be able eat the burgers after so much of this fried goodness.
The burger arrived on a disposable plate and was easily twice as big at the normal sized bun they served it with. The burger was hand patted, juicy and not overly seasoned. It was not something you could just pick up with ease and go at it. I ate some of the meat that was hanging off the bun first and then ended up cutting it in half and just went at it with a fork. The whole meal was a tasty experience, full of indulgence, and I am sure very few people leave Bob's and do not take a nap soon afterwards. I want to go back there again at night to see what the place is like during bar hours and that may happen during my next trip up.
We drove through the close-by town of Dixon, Nebraska that had this strange spaceship outside of a bar and grill called Uni's Place. Supposedly they have great homemade pizza on Sunday nights so, that might make for a good one-two punch for day travelers.  However, the atmosphere, isolation and the amount of greasy bar food with no gimmicks makes Bob's Bar and Grill worthy of that day trip alone.
Marq Manner
MarQ Manner is a fan of Americana. He is interested in small town cafe's, roadside BBQ, getting a hotdog from a stand made in the likeness of George Washington, and the grittier eating atmospheres found in out of the way places. MarQ has been writing about the local music scene for The Omaha City Weekly for the past five years and has also written music features for many other rags and blogs.
---
---
Related Articles
For this issue's food review we held another one of our food competitions — this one to answer the oft-asked
Goody Green Pop and Blue Pop For this installment of this column (which has become a huge part of many
Publisher's Note: Omega Omega Omega (Tri Omega), the culinary fraternity at the Institute for the Culinary Arts at Metropolitan Community
Only registered users can comment.