Finding the Food: Lippy's BBQ in Malcolm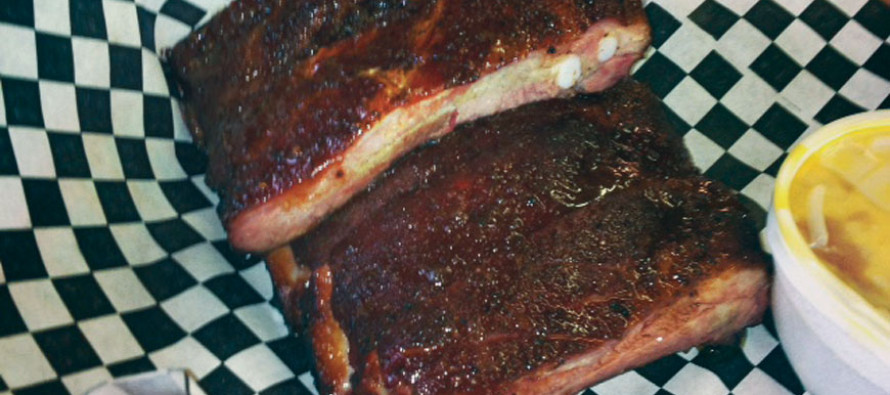 Ever since the demise of Amarillo BBQ in Bellevue, I and many others have been on the search for great BBQ in Omaha. Every now and then, I or someone else will put up a Facebook post asking for "the best BBQ" in hopes that there is something new out there. There have been some fine additions to the area BBQ scene that are very satisfying, but nothing I could get as passionately excited about as Amarillo.
There was one name that kept creeping up on this list from a few people, and the people recommending were adamant about trying it. It was Lippy's BBQ in Malcolm, Nebraska. I didn't immediately seek out Lippy's, but one day I had a show I was going to in Lincoln and had the day off. I decided to make a day of it and see if this place was as good as people claimed it was.
I made sure to head down early, as I did follow Lippy's on Facebook and would occasionally see the "sold out" post. The first good thing about the BBQ joint is that it is so much easier to find than I had imagined. It's only fifteen minutes or so out of Lincoln on mostly major roads. I drove into Malcolm and the place was pretty easy to find. There is a big smoker right out front with someone manning it. You have to love a place with the smoker out front for everyone to see, and to see someone manning it. Inside, the place is small, but quaint and clean. The walls are full of blues posters, pictures and memorabilia. Included in these posters are some from past Lippy's BBQ Blues Festivals, which happen every year outside the joint and feature the best blues bands in the area, along with some regional favorites.
You walk up to the window to order your food. I went with a half rack of ribs and a potato casserole-type dish. I sat down and checked out the sauces on the table, but everywhere in the place is the motto "Eat Naked". Lippy's rub is supposed to be so good, that you shouldn't use sauce on it.
Quickly my food came and before me were six thick, meaty ribs that looked amazing. The ribs had a delicious rub on them that was slightly sweet, slightly spicy and super tasty. I tried a couple of the sauces and the sweet and spicy were my favorites, but the focus here is on the rub and the meat, and I only used one rib to experience the sauces.
The thick ribs were not fall off the bone (I personally like a little stick to the bones on my ribs), but they were fresh, tender, of quality meat and smoked perfectly. It's been quite a while since I have had ribs this good. The potato casserole was a lot of small, diced potatoes in a thick mix of tangy cheese served smoking hot – almost a decadent soup. It was very tasty and I nearly asked for seconds. The owner checked on me a couple of times, gave me some history of the place and just seemed very happy with his chosen profession.
Is this the place to replace my hallowed Amarillo BBQ? Maybe. I just have that place too built up in my head to ever be replaced. Is this the best BBQ I have had in Nebraska since that institution closed? Absolutely. Make the drive down and make sure to get there early as I just looked at Facebook and saw another "all gone" post.
Marq Manner
MarQ Manner is a fan of Americana. He is interested in small town cafe's, roadside BBQ, getting a hotdog from a stand made in the likeness of George Washington, and the grittier eating atmospheres found in out of the way places. MarQ has been writing about the local music scene for The Omaha City Weekly for the past five years and has also written music features for many other rags and blogs.
---
Related Articles
From jam to donuts, cupcakes to macaroni and cheese, to even Vodka, bacon is everywhere in food and spirits. Bacon
Who doesn't love pizza? It's a great way to enjoy a fast and fun family meal, or to start a
Publisher's Note: This column lets business owners, in their own words, tell us about the history of their place, how
Only registered users can comment.