Finding the Food: Wahoo, Nebraska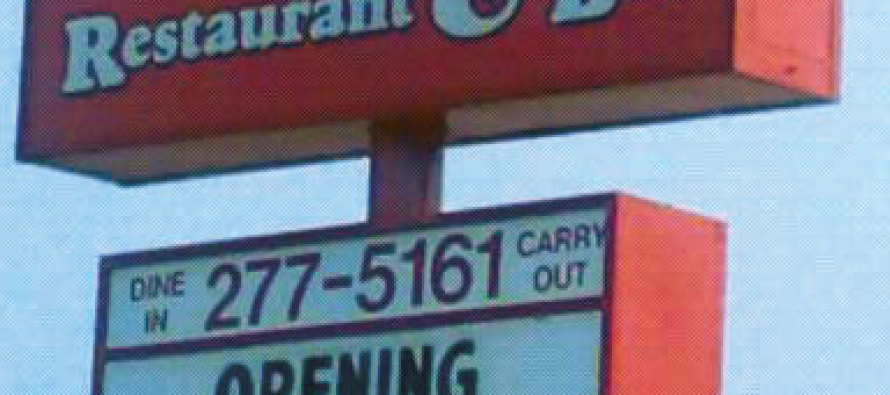 The recent opening of Lake Wanahoo just outside of Wahoo, Nebraska got me thinking about the area and what might be out there for food options for visitors. In my country drives I used to end up in Wahoo from time to time. I would take up a spot at their local keno joint that had great burgers and good odds, considering the game was strictly Wahoo-based.
It has been awhile since I have driven that way, so I hit Center Street, past one of my favorite outside-of-town watering holes – Buck's (or River Road Lodge) in Venice. Then, through the odd military training areas, blocked roads, and UNL farming programs. When off the main road, it' s an area that feels like X-Files type testing and containment happened there before Omaha's urban sprawl really began. Coming into Wahoo, I am welcomed by my favorite aspect of the town – which is its older homes with large porches and a ton of Americana. The town also boasts a very nice baseball complex and a modern water park.
Driving through town, I saw that the keno spot I used to eat at is now a church and the Big Red Keno (Omaha) signs shine brightly in the town's bars. I stopped in at one of these bars and I asked the bartender about the food options in the town and she mentioned both a Mexican and Chinese restaurant. I have never had a good experience with either food type in small towns. I had just decided to move on when a guy playing the "crack machine" shouted out that I should try a place called 'Chips' – just up past the church (my ex-favorite keno lounge).
The sign at Chip's read "opens Wednesday" and the building looked freshly built with new landscaping. I walked in and was greeted by a waitress who stated I could sit anywhere, so I chose a seat at the large bar that had Chip's logo burnt into it. Looking at the full bottles of untouched top-shelf liquor and noticing that everything was new and shiny, I knew that I was at a newly opened establishment. The waitress confirmed that they had only opened a few days before.
The eatery is adorned – not overdone (we all know what that looks like) – in Husker, boxing, billiards, golf and other sports memorabilia and decor. They have a nice, large gated outdoor area with a big Husker "N" on the gate.  The four TV's in Chip's were all set to various ESPN channels and pop music played at just the right level throughout the room. Chips is very comfortable and seems like a place that would be welcoming to all ages.
My waitress was very friendly and attentive, taking my drink order at the bar as I perused the menu.  Chops, steaks, burgers, brisket with bacon, portabella mushrooms, salads, soups, fried chicken, wings, beer battered pickles, fried chicken salad, wings, fish & chips and a Reuben all popped off the menu. Their signature burger is called a "garbage burger" is topped with cheese, jalapenos, cole slaw, avocado, and more.  I ordered a chopped steak wrapped in applewood bacon and a baked potato with a creamy tomato soup. My waitress suggested I might like bleu cheese on top of the steak and I took her up on the suggestion.
The soup was hot and flavorful and the potato was baked in foil. The bleu cheese was not a sprinkle on top of the beef, but quite a bit slathered on.  I appreciated the generosity, but it was too overpowering in that amount. I took most of it off and the remaining covering gave an excellent kick to a tender, perfectly cooked, medium-rare steak. The rest of the bleu cheese I put on the potato to spread some of the kick around – my strategy worked well.
Chip's provided a very satisfying meal that had me driving back to Omaha still thinking about it. It is a comfortable place with an attentive wait staff and – surprisingly – no noticeable kinks considering they had only been open a few days. The wide variety on the menu allows for many to enjoy the restaurant.  An eatery like this is needed in the area, especially with all of the Wanahoo traffic coming in. If you are in the area, I recommend Chips for yourself or the family after a long day of the great outdoors.
Marq Manner
MarQ Manner is a fan of Americana. He is interested in small town cafe's, roadside BBQ, getting a hotdog from a stand made in the likeness of George Washington, and the grittier eating atmospheres found in out of the way places. MarQ has been writing about the local music scene for The Omaha City Weekly for the past five years and has also written music features for many other rags and blogs.
---
---
Only registered users can comment.