Five Favorite Burger Joints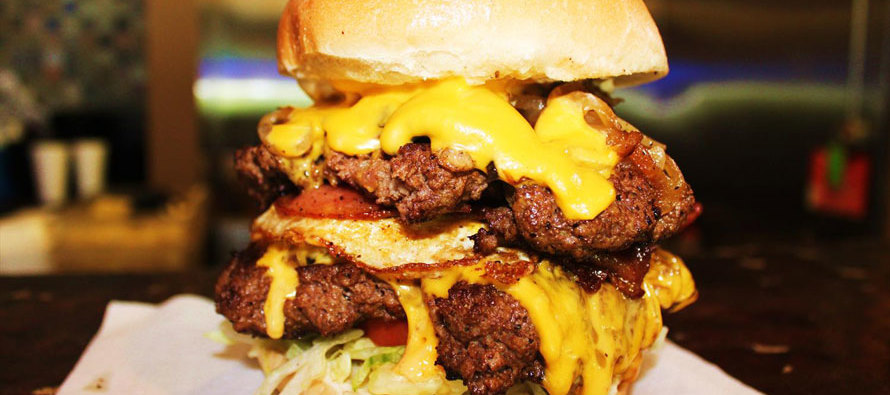 People have their favorite places to eat for a reason. Some people want to experience Live Music in Katy, TX as they eat whereas others want really quick service. At the end of the day, everyone has their own preferences for what makes a good place to eat to it's just about finding the best restaurant for you. Of course, the main factor is the food they serve because if you don't like anything on the menu, how are you meant to enjoy it? This is why so many people enjoy going to burger joints because their favorite food can be served in so many different ways. But some of the problems with our favorite burger joints are that they are clear across town when we have a craving. So, for me, perhaps one of the best litmus tests for a burger joint is if I'm willing to drive for it or not. Although not an extensive list, here are a few places to help worth a trek across town.
Of course, the main factor that contributes towards an enjoyable experience is the food they serve because if you don't like anything on the menu, how are you meant to enjoy it? This is why so many people enjoy going to burger joints because their favorite food can be served in so many different ways. Bars have had to adapt in recent years in order to survive, with many now using custom menus from somewhere like Atmosphere that change throughout the day as different crowds come in. Although not an extensive list, here are a few places that have got their menus down to a T:
Blanc Burgers and Bottles
One of the many new burger joints on the block; however, this place has the menu and attitude to stand out. The small Kansas City-based company adjusted the menu to the Omaha market by teaming with local purveyors to give the menu a more tailored fit.
The Bison Burger is free range bison, mayonnaise, sweet red onion, fried egg, pepperjack cheese, butter lettuce and peppadew jam. Okay, wait; let's back that ingredient train up – peppadew? Peppadew is a hybrid fruit found in South Africa – think of it as thick red bell pepper on steroids — the jam is made in-house and adds a sweet, tangy flavor with some mild spice. The flavors of this burger are incredible – each bite added another dimension of taste and the fennel seeds on the Le Quartier bun added a wonderful anise flavor to this remarkable burger.
The restaurant offers daily specials like the $100 Burger, The Sheen Burger and the Hannibal Lecter Burger. The Hannibal is a 6 oz lamb patty stuffed with a foie gras and pepper Boursin cheese, topped with mayonnaise, apple-wood smoked bacon, watercress, and a Chianti goat cheese butter, served on a Le Quartier four seed Brioche. All I need is some fava beans and a nice bottle of Chianti.
Sinful Burger
Sinful Burger is the newest of the burger joints in the Metro and opened to the dining public during the summer of 2011. In just a short time, the restaurant has already made a name for itself. Boasting a scratch menu with a major focus on mouth-watering burgers, the theme of the menu items are, of course, sinful with a menu section of the seven deadly burgers. Each of the burgers has a unique twist, like the Wrath burger, with Swiss cheese, jalapenos and chipotle mayo. Another favorite is the Greed burger topped with two mozzarella sticks and covered in chili.
All of the burgers are marinated with several ingredients and most have delicious, hot melted cheese sandwiched in the middle of the burger patties. The fries are cut fresh in-house daily and the restaurant offers a full bar. Sinful Burger has a sports theme with HD televisions and sports bar activities with an exciting menu of great bar food.
Tommy Colina's Kitchen
Celebrating their first year, Tommy Colina's Kitchen opened last October in the old Don Carmelo's space at 35th and Farnam. The restaurant is a locally owned, independent restaurant, named after the partners' children, Tommy, Collin and Melina. To label the menu as comfort food is too vague because Tommy Colina's offers so much more. From the quality of ingredients to the enthusiasm of the staff, it all adds up to a great dining experience.
At TCK the steak burgers are a half pound of fresh, never frozen, choice chuck, sourced from the Midwest and ground fresh daily. The Tijuana Taxi is my favorite with a delicious smoked jalapeno and bacon relish and smooth melted pepper jack cheese. Another crowd favorite is the Triple B, with maple bacon, Bleu cheese and imported Brie, but if you want decadence, then order the B.
No burger joint list would be complete without some of the classic burger joints in the metro. With that in mind, both Dinker's and Stella's have served up many tasty burgers to the community for many, many years.
Dinker's Bar and Grill
An Omaha original, Dinker's is still serving up one of the best quality burgers in the Metro area and winning over new generations of burger fans. Dinker's opened in 1965 when "Dinker" Frank Synowiecki opened the small neighborhood bar in the heart of Sheely Town, a Polish immigrant area. Dinker's is a friendly family establishment and the staff are some of the most hospitable people around.
Dinker's is known for the Haystack Burger, a quarter pound fresh USDA choice beef patty, American cheese, honey smoked ham and a fried Free Range egg, served on a grilled Kaiser bun. I am not in the area often enough to enjoy this mouthwatering burger, but man it is worth it when I do finally make it back in there.
Stella's Bar and Grill
Located in Bellevue Stella's has had a loyal following of locals singing their praises for generations and recently started turning heads nationally. From national newspapers and magazines, to television shows, many are taking notice of the nostalgic tiny burger joint in the middle of the heartland.
Signature chalkboard menu, burgers served on napkins and a new food challenge, The Stellanator, ensure that Stella's will be around the area as long as they choose. The Stellanator is a towering stack of 6 burger patties, 6 fried eggs, 6 slices of cheese, 12 slices of bacon, lettuce, tomato, pickles, fried onions, peanut butter and jalapeño's. I hear a Man vs. Food chant in the background, do you?
John Horvatinovich
John Horvatinovich is a food industry warrior who has fought many battles in the culinary field, from ACF chef instructor, to manager and owner of numerous restaurants. When he is not thinking of the food and beverage industry he is playing dress up with his four daughters. John is also an accomplished air guitarist in his own right.
---
---
Related Articles
It's the end of the year and in Omaha that usually means cold temperatures, snow and holidays full of good
Getting together with friends and family? Good food and good company are reasons enough to celebrate; but whether it is
Publisher's Note: Omega Omega Omega (Tri Omega), the culinary fraternity at the Institute for the Culinary Arts at Metropolitan Community
Only registered users can comment.