Food Caddie Delivers Dozens of Omaha's Top Restaurants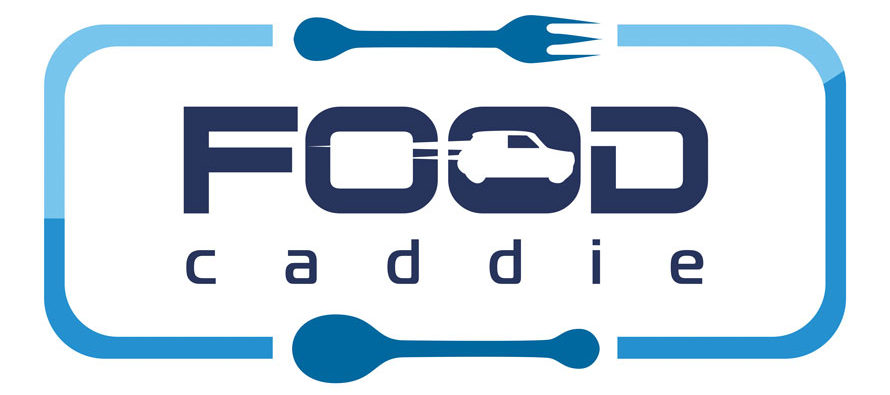 We've all been there: Unable to find the time to make dinner, not wanting to leave the house due to weather, simply too tired to muster up the energy to cook anything, or perhaps wanting to order lunch for the office. Either way, when left to delivery, your choices amount to franchise pizza places, a Chinese restaurant or two, and, then perhaps, hopefully, local place that provides delivery service. Point being, while the Omaha food industry has evolved in many ways, one way we're still woefully lacking is in our availability of restaurants that deliver.
However, an option available in the Omaha Metro area that many aren't aware of exists. Local startup Food Caddie delivers food from many area restaurants all over town. They deliver to individual homes as well as large organizations or companies. Restaurants are being added all the time, but at last count, over 60 places were available for delivery. For these restaurants to cope with the ever-growing demand for online delivery services, they must also rely on particular trucking companies who will be able to transport their goods to them in a timely and efficient manner. Not only that, but they must be delivered at the right temperature, as if they're not, they won't be able to make the food intended for delivery. Every little detail needs to be thought about to make it successful.
Nationally, the food delivery industry is on a huge upswing with more than $1 billion invested in 2014. This increased investment has sparked a war amongst competitors to become the best food delivery app! With online ordering at 1% (give or take) penetration, food and grocery delivery remains one of the largest markets still mostly offline, and its transition to online and/or mobile in the coming years will create a wealth of opportunities for entrepreneurs. In fact, online ordering is expected to surpass telephone orders for the first time in the next few years.
Founded in January 2012 by Michigan native Sean McLeod (who moved to Omaha in 1996), Food Caddie specializes in moving your food from the restaurant to wherever you may be. Early on, Sean worked in many different types of delivery. "I had a freight background in delivery, including serving subpoenas," Sean said. "I've always been delivering something."
After attending a restaurant delivery conference in Las Vegas, Sean saw the possibilities for delivery in Omaha.
"The first time I went to the conference I came back with a bunch of notes," Sean explained.
"I went again and this time I came back with a bunch of ideas."
Ordering with Food Caddie couldn't be simpler; Go online to foodcaddie.com or download their app, place your order and get ready for your food. The average delivery time is right around 45-50 minutes, but it can be longer during busier times, like the weekend.
Quality and timeliness are at the forefront of Food Caddie's concerns and that's reflected in how they do business. Some restaurants have a different delivery area, which is dependent on the quality of the final product delivered to your door – some food travels better than others. To that end, most delivery drivers are dispatched remotely so that you get the closest driver to your intended restaurant.
But at the end of it, it comes down to a pretty simple formula. "Customers want their order correct and they want it on time," Sean said.
Currently, 95% of orders take place online and about 5% of orders are from the mobile app. Sean noted that while online ordering makes up the bulk of their orders, mobile ordering is on the rise – and that's not expected to change. As well, lunch makes up nearly half of all orders and continues to grow along with an emerging breakfast delivery market.
No matter how, or what, you order from Food Caddie though, the most important thing is that you get what you ordered as quickly as possible. It's there that Food Caddie excels the most and that's not lost on Sean. "I like that we provide a service that wasn't being done here and it was needed," Sean said.
"I think we're pretty good at what we do and I'm proud of that."
Do you work with a team of couriers like Food Caddie? If you'd like to make your driver's work faster without the hassle of manual planning, you could consider using Courier Management Software. GSMTasks have created new software to optimise your courier's routes. With the possibility of reducing your fuel costs and completing more tasks overall, courier management software is changing the delivery game. Any delivery company that has a fleet of drivers should be interested in reducing their fuel costs. At the end of the day, driving is the main thing they do. Having a fleet of delivery drivers can cost a lot of money in fuel, so it's important that companies try to reduce the amount of money they're spending on fuel. With the help of a fuel management system from a company like Lytx, for example, more delivery companies could look to lower this cost. When running a company, it's vital that you try and save as much money as possible to ensure profits are higher.
Food Caddie
Available from 8 a.m. – 10 p.m. on weekdays and 11 a.m. – 10 p.m. on weekends
www.foodcaddie.com
How to Order….
Click 'Order Now'
Select your zip code
Select the date and time you want the food and click 'Continue to Restaurants'
Click on the restaurant you want to order from
Select the Menu Heading from the left side of the screen (Appetizers, Sandwiches, etc.)
Add menu items by clicking on each item, then selecting the 'Add Item' button
Once you are done ordering, click the 'View Order' button below your order summary on the right side of the screen.
Review your Order
Click 'Continue to Checkout' in the lower right portion of the screen
If you do not have an account, you will need to create one at this time
If you have an account, select the delivery address
Review your order and click 'Place Order'
Enter your credit or debit card information
Erik Totten
Erik Totten is the founder and publisher of Food & Spirits Magazine in Omaha, Nebraska. He's worked in publications for the last 21 years at all levels. As well as serving as a writer, designer, photographer and editor, he's also founded two publications which have allowed him to grow into being a publisher, which he would describe as his 'true calling'.
---
Related Articles
At Christmas we often show our love with a salami. I don't know how Hillshire Farms survives the rest of
It's the end of the year and in Omaha that usually means cold temperatures, snow and holidays full of good
"You're not really from the South, are you?" was my sister-in-law's accusation when I once again reminded her that I
Only registered users can comment.