Food Service Warrior: Perspectives from the Host Stand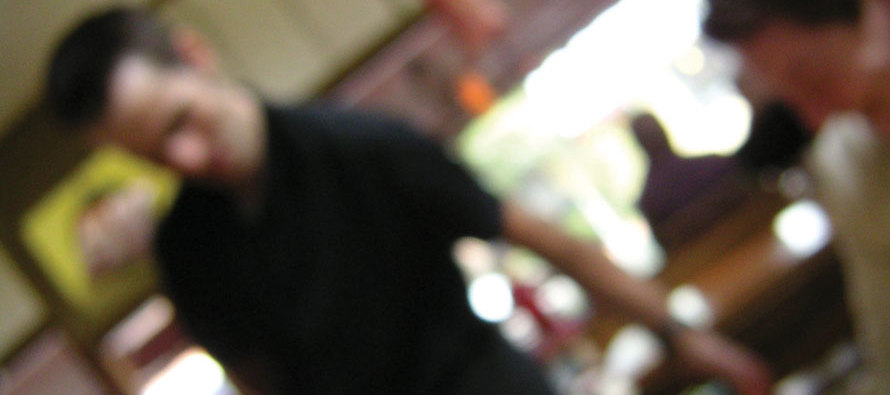 In most full service places there is a greeter at the front door. These are the people you see when you first walk in. Since you have to be 19 years old to serve alcohol, the door is usually someone under the age of 19 waiting to become a server or bartender. Their main objective is to put people in chairs. But that's not their only goal. There are many other things they have to do to make sure the restaurant runs smoothly. Like not seating the same server with too many tables at once, or not seating the tables fast enough causing people to walk out. They are also in charge of taking reservations.
When you first walk in there are a few questions you should be ready to answer. "How many people in your party, do you have reservations, and smoking or non smoking." The more the greeter knows about your expectations the easier it is going to be to help you have a good dining experience.  Let them know if you are on a tight schedule or going to a show at a certain time. All places are different when it comes to dining times. This also helps us determine when we will be able to set the next party at your table. When going out, check to see if the restaurant takes reservations or if they have a call ahead list. This will help you to keep your schedule. If they don't accept them, allow yourself a little extra time to wait if they are busy. When you go into a place that has a lot of people in the doorway, relax.  You don't have to shout over people to be recognized. Even if you have reservations, chances are you will be acknowledged within a few minutes at most.
When the greeter is seating tables they try to go in a rotation. This eliminates your server from being overwhelmed with too many tables at once. Table size and party size is important too. Tables are meant to fit a certain amount of people. Say you have a party of four and the place is not busy.  Sitting at a table for six people is probably not going to be an issue, but what if they are busy and the party behind you has five people? We can't set them at tables made for four leaving us to explain why we are not utilizing our space properly. This also results in sales that are not up to par. Don't get me wrong though, if you need a bigger table we will be happy to give it to you.
In conclusion, the greeter is there to help you and the more they know the easier it will be to accommodate you and your guests.
Jeremy Hunter
Jeremy Hunter has lived off and on in Nebraska for 18 years. He has been in the industry for nearly 20 years. His experience as a food service warrior spans from starting out as a dishwasher to owning his own pizza restaurant. He has been a part of every aspect of the industry, but loves being a server and bartender above all. When he is not behind the bar or helping customers, he can be found with a nice microbrew and a glass of Grand Marnier.
---
Only registered users can comment.