Gotta Have It! You're so Sili Edition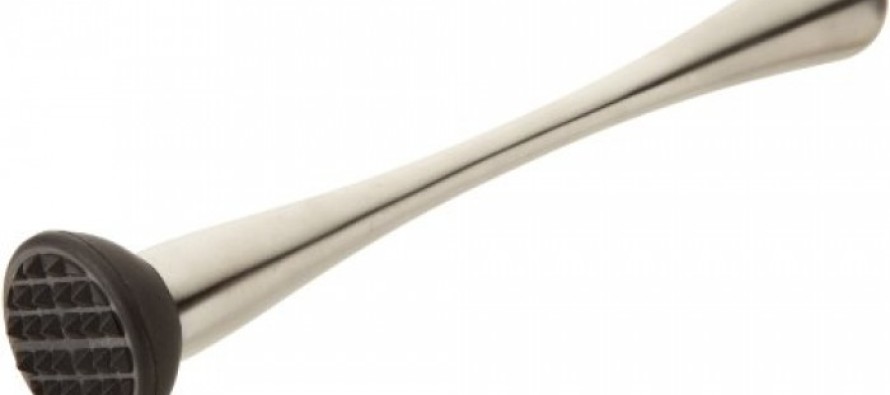 Turn your kitchen into a fun place to create the meals you enjoy with friends and family with some of my tried & true gadgets.
Double-Edged Mandoline Thin Slicer
This handy mandoline slicer easily produces twice the thin slices (just 1.5mm thick) in half the time, thanks to the double-edged ultra-sharp ceramic blade. Safe – no blades to switch out. Perfect for cucumber salad or any recipes calling for thinly sliced vegetables or fruits. The advanced ceramic blade stays sharp ten times longer than steel blades, and it will not alter the taste or smell of foods being sliced. Dishwasher safe. $19.95
Sili Stainless Steel & Silicone Muddler
This silicone/stainless steel muddler is a must have for any drink cart or home bar. This stylish, yet durable tool will stand up to a lifetime of drink making. The silicone head will not split or splinter nor does it absorb the odor of any "muddled" ingredients, like mint leaves, sugar and lime wedges – THINK MOJITO! Dishwasher safe. $13.00
Sili Separator
This makes it so easy to remove the fat for your sauces. Slowly pour drippings through silicone strainer lid into glass jar.  Fat will rise to top, leaving the stock base to settle at bottom.  Liquid easily pours from bottom mounted spout until only the fat remains in jar. Silicone lid is heat safe to 600 degrees.  4 cup capacity. $20.00
Shin Bistro Milk Frother
Produces a thick and creamy froth for Lattés, Cappuccinos and Mochas. 4 ounces of non-fat milk produces enough froth for several drinks. Quick and easy to use: 1. Fill to the line with cold non-fat milk. 2. Froth until the volume doubles. 3. Let stand for one minute. 4. Top off your coffee and enjoy. Dishwasher safe.  $14.95
Zyliss Flat Whisk
The zyliss® Flat Whisk, with a comfortable, contoured non-slip handle, can be used either right or left-handed. Ideal for beating ingredients in a shallow bowl, the Flat Whisk is easily perfect for making salad dressings and blends flour into melted butter for a roux. The Flat Whisk is 11" long with stainless steel wires. Dishwasher safe. 5-year limited warranty. White.  $7.00
Judy Gilliard
Judy found it an honor to write a monthly feature on entertaining for Emeril Lagasse on emerils.com, for three years. She is a member of the International Association of Culinary Professionals, America Culinary Federation, American Women in Radio and Television, and The American Institute of Wine and Food -- which keeps her in tune with the latest happenings in the food world.
---
Only registered users can comment.