Is Bigger Better?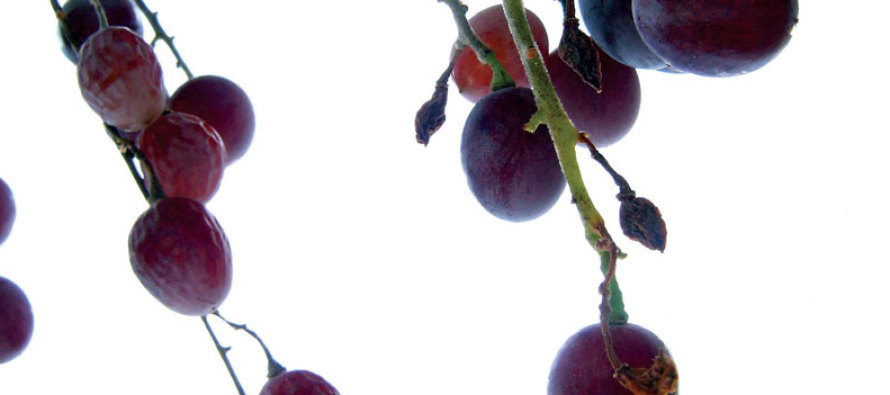 We are Americans. We like big things—big cars, big houses, big food portions, big shopping malls with big stores in big cities with big skyscrapers. The world of wine is no exception.
Western Europe had at least a good half-century head start on the business of making fine wine before Americans got serious. We had to play catch-up. We had to prove that we could produce wines that would compete with those from France, Italy and other western European nations. So we asked ourselves: how could we improve our wines and showcase them center stage and not be made the fool? It was time to implement our time-tested method of product improvement. Let's supersize 'em.
By prolonging the hang time of the fruit on the vine prior to harvest, we were able to produce grapes with huge ripeness. The resulting high sugar content allowed for higher alcohol wines, often exceeding 14 percent, resulting in wines with heft and punch. You didn't just taste these wines, you felt them. And by allowing the juice prolonged skin contact during fermentation and aging, these wines extracted high tannin levels and juicy, almost sweet flavors with deep and dark teeth-staining colors. We had jammy zinfandels that tasted like Port, and thick, high-octane, fruit-bomb cabernets.
Our white wines underwent a similar transformation. Ripe fruit coupled with lengthy periods of aging in new oak barrels produced rich, buttery, sometimes syrupy, sometimes cloying wines. Just as a shot of tequila is followed with a slice of lime, drinking big and rich American chardonnay sometimes tasted as if it had been followed by biting on a pencil—with a little butterscotch on top.
Yes, we had done it. We had made our wines bigger than ever. We had produced some of the world's first Botox wines. Call them wine on steroids. Call them Frankenstein wines. Call them wine-a-saurs. Whatever you call them, there was no denying that we had succeeded in producing "bigger" wines. But were they better?
The world took notice and consumers cast their positive votes at the cash register. Many of these wines were terrific and still are today. However, the consensus is not unanimously in favor of the "bigger is better" theory. As we have come to learn over the years, wine is all about balance of flavors. Just as more ketchup on a burger doesn't necessarily make for a better burger, too much sweetness or oak or ripe fruit flavor can put a wine out of balance. A fine wine should be greater than the sum of its parts.
We have also learned from our European friends that wine is best served as an accompaniment to food. Wine should not overpower the dish it accompanies and vice versa. While a good wine should not assume the role of a mere side dish, it would be out of place for it to be bigger and bolder and richer in flavor than the food which it accompanies. Likewise, wine should not be so subdued and subtle and minimal in flavors and body as to vanish in the company of the food being served. All flavor components need to complement each other. The food and wine being served must be in balance with each other to be fully appreciated.
We have learned much about winemaking in this country over the past generation. We know how to make big, powerful, bold wines. But we have also learned that finesse and elegance in a wine may often be preferred.
John Finocchiaro
John Finocchiaro is a former co-owner of Johnson Brothers Finocchiaro, LLC, a Nebraska wholesale wine, spirits, and beer distributor. Formerly the owner of Finocchiaro Wine Co., Inc., John has been in the wine distribution business for the past 25 years and the Finocchiaro family's association with the Nebraska wine industry has been continuous for the past 73 years, since 1935. John was a Certified Public Accountant before entering the family business and is a Certified Specialist of Wine.
---
Only registered users can comment.