Letter from the Publisher: Issue 25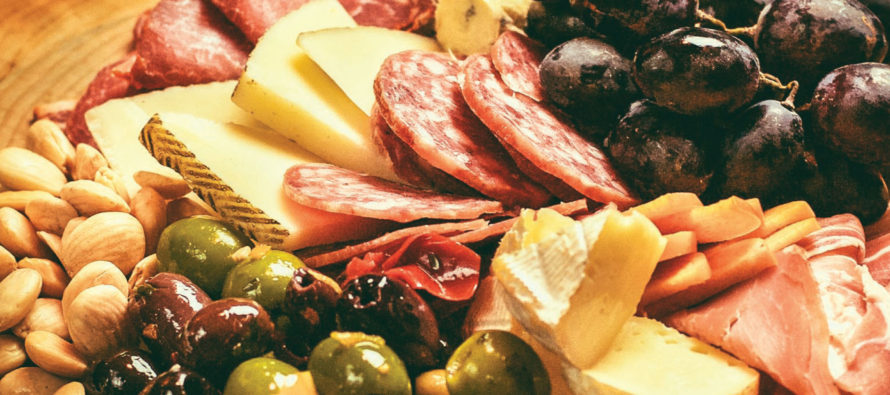 Welcome to the new issue of Food & Spirits Magazine, our 25th. As we move into a new year, 2017, FSM will be approaching our 10th anniversary. While we have some exciting things in store for next year, 2016 isn't quite gone yet.
2016 has seen so many things happen, both locally and nationally, in just 12 short months (and no, I won't be talking about the election).
Perhaps my age is starting to show, but it seems like nationally, celebrities have been dropping left and right. Prince, David Bowie, Alan Rickman, Glenn Frey, Abe Vigoda, Harper Lee, Merle Haggard, Morley Safer, Muhammad Ali. The list goes on and on with so many people that have had such a significant impact on all of our lives. We're all better for getting to experience their talent and passion and, of course, they will be sorely missed.
Locally, Omaha's food and spirits industry also suffered the loss of people and institutions that had no less of an impact on many of our lives. Personally and professionally, we here at FSM have felt the void those losses have created.
In January, M's Pub and Market House restaurants were destroyed in a massive fire that also consumed retail clothing store Nouvelle Eve, many residential apartments and a decent chunk of Omaha's premiere entertainment district. The Market House was an up and coming restaurant that had already established itself as a top dining destination. M's Pub and its legacy in Omaha were things that few other restaurants, or even local businesses, could match. M's Pub was considered a paragon of excellence in so many ways and the impact of their absence was felt by so many former employees and Omaha residents.
For FSM, M's Pub was such a special place. Along with its owners Ann Mellen and Ron Samuelson, M's Pub provided an outstanding example of what a restaurant should look like in Omaha. They were the very first advertiser the magazine ever had and I can't possibly overstate their importance to myself or FSM (I also miss the Thai Lavosh a great deal).
Rene Orduna, chef and one of the owners at Dixie Quicks Public House, also recently passed away. Rene was such a dear friend and mentor to both me and Food & Spirits Magazine. I remember many early mornings sitting with Rene (when Dixie Quicks was still on Leavenworth St. in Omaha, rather than their newish location in Council Bluffs) talking about what a magazine in Omaha should be, food, restaurants, life, philosophy and so many other big topics. There was also a time, when it didn't look like FSM would make it, that Rene and his husband, Rob Gilmer, gave me a job and helped me get back on my feet. It's difficult to imagine where I would be without the lifeline they provided. I know I'm, by far, not the only one that he showed such compassion and understanding to. I miss him dearly, but I'm often reminded of the many things he taught me and I won't soon forget those.
While always remembering such significant losses, life, creation and resurrection plod onward.
Ann Mellen has plans to resurrect M's Pub (although, perhaps, under a different name, but in the same location), while Ron has moved on with a new creation to start Herbe Sainte in Aksarben Village. As well, Rob and Dixie Quicks plan to carry on Rene's profound legacy. We're fortunate for all them.
As well, Omaha has had its share of new places emerge. The afore mentioned Herbe Sainte, along with Beacon Hills, Suji's Korean Grill, Ted & Wally's in Benson, Au Courant, Simply Nola, Ugly Duck, Leadbelly, Cedar and many others.
Of course, always remember those in our past, but don't forget to turn your face towards the sun and embrace the new creations in front of us.
Erik Totten
Erik Totten is the founder and publisher of Food & Spirits Magazine in Omaha, Nebraska. He's worked in publications for the last 21 years at all levels. As well as serving as a writer, designer, photographer and editor, he's also founded two publications which have allowed him to grow into being a publisher, which he would describe as his 'true calling'.
---
Related Articles
When I was 10 years old, I earned my first-degree black belt in Taekwondo. My instructor, Ken Brooks, had a
How many people that have never worked in the kitchen think they have what it takes?  I am going to
This issue of Food & Spirits Magazine marks our 5th Anniversary. For me, and for FSM, it's been quite a
Only registered users can comment.