Letter From the Publisher: Issue 26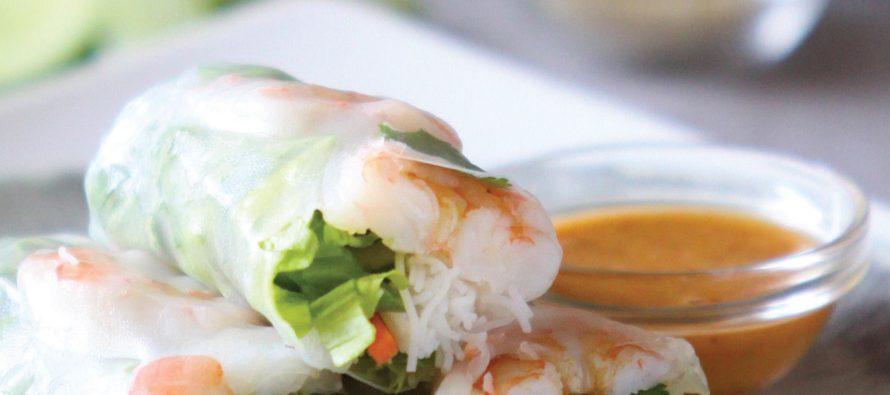 Welcome to the 26th issue of Food & Spirits Magazine. As we approach out 10-year anniversary, everything is rolling along quite nicely for us here at the magazine (finally!). This issue is loaded with some outstanding content that we feel certain you'll enjoy.
Two years ago we rolled out our series of maps that feature some of the best burgers, happy hours, pizzas, brunches, Reubens, patios, etc. in the Omaha Metro. We started with the local burgers and happy hours and, after two years, we figured it was time to update them. So, you'll find those updated maps, designed by the talented Beverly Nelligan, in this issue.
We've also got a great feature on newly opened Timber Wood Fire Bistro written by Leo Adam Biga. Head chef and owner Jared Clarke's new restaurant (he also owns Railcar) is located at Countryside Village and it's a welcome addition to the Omaha restaurant scene.
Herbe Sainte, and owners Ron Samuelson, along with nephews Justin and Aaron Halbert, are also featured in this issue with details about their two upcoming projects. Herbe Sainte has quickly made a mark in Omaha and we suspect that the two new concepts will do the same. Aaron is also profiled in our 'Bartender Portrait' article.
 I'm always mystified that more people aren't aware of Omaha native and Chicago restaurateur Terry Alexander (founder of Violet Hour, Nico Osteria, Publican, Avec, Blackbird, Big Star, etc.). We've got an update on some of his latest projects in the Windy City. It's a mystery to me why you don't seem him mentioned in the local media more, but we're trying to remedy that.
Kent Cisar gives your some breakfast tips for a bevy of restaurants around town, while Jess Clem breaks down where to find some of the best cannoli around the city. Edward Berna, owner of Paradigm Gardens, tells you about some of the finer aspects of indoor gardening. It's his inaugural article and we're happy to have him on board. Also new to the magazine is Ross Negrete and his entertaining take on cheesecake. Ross, along with B & G Tasty Food's owner Eddie Morin and his articles on Iron Chef and 'Sodas You May Not be Aware of,' will keep you chuckling. The always-entertaining Michael Campbell tells you about ghost peppers and, rounding out the food section, is Charles Schlussel and his recipe for spring rolls. As with nearly every recipe article we've published, Jacob Herrman provides the outstanding photography you'll see for that article.
In addition to the articles already mentioned for the spirits' section, Jill Cockson returns with another fantastic industry-insider piece that is, as always, on point. John Finocchiaro provides a super-informative piece on how wine has become so popular in the U.S. and the big-brained Mark Gudgel gives you another wine recommendation and tells you about wine's place in the Passover holiday celebration.
Of course, I'd be remiss if I didn't mention Sherri Potter and her always excellent design and photography work. She, along with the aforementioned Beverly, produce the pages you see before you. I hope that makes it pretty obvious how important they are to the magazine's final product. Ryan Tantillo has also done a great job at delivering us some top-notch photos.
I'm entirely thankful to get to work with all these outstanding individuals.
Event-wise, you'll find a recap of the 2nd Annual Doughnut Shootout held at The Waiting Room Lounge and Reverb Lounge recently. Coming up soon, we've got the 2nd Annual Food Truck Rodeo (May 20th) and the 9th Annual Omaha's Largest Pizza Review (June 6th). Our events are always a lot of fun (and sell out quickly) so be sure to make plans to attend.
Finally, it would be a huge omission to not mention our advertisers. Without them, none of this would be possible and I can't adequately express how grateful I am to them. Make sure you patronize their businesses because they basically subsidize this magazine for the entire city.
That's it for now. As always, we love to hear from our readers so let us know what you like, and what you don't. We're always listening.
Erik Totten
Erik Totten is the founder and publisher of Food & Spirits Magazine in Omaha, Nebraska. He's worked in publications for the last 21 years at all levels. As well as serving as a writer, designer, photographer and editor, he's also founded two publications which have allowed him to grow into being a publisher, which he would describe as his 'true calling'.
---
Related Articles
While preparing this issue of Food & Spirits Magazine, our ninth, I had the opportunity to sit down and reread
The Dundee Dell, a true Omaha institution, is celebrating its 75th anniversary this year. I sat down recently with Monique
This issue of Food & Spirits Magazine marks our 5th Anniversary. For me, and for FSM, it's been quite a
Only registered users can comment.