Letter From the Publisher: Issue 30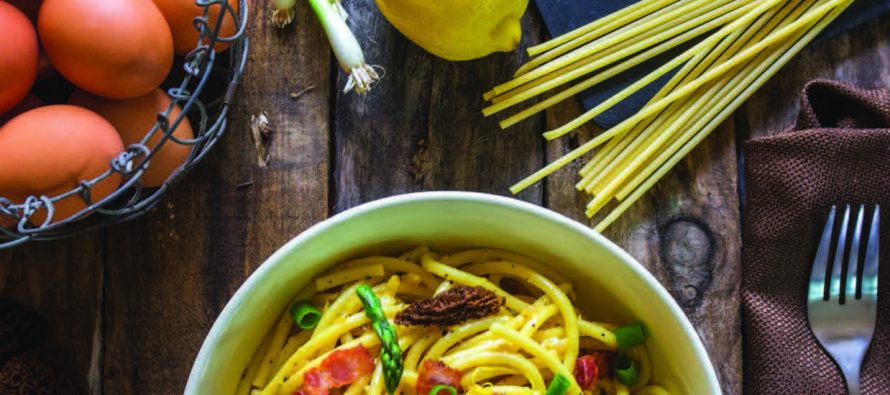 Welcome to the 30th issue of Food & Spirits Magazine. A great deal of work, by some very creative people, has gone into the magazine you see before you. Of course, we hope that you love reading it as much as we enjoyed putting it together.
This issue has restaurant profiles on a few of Omaha mainstays, while also taking a look at a few new arrivals to the Omaha restaurant scene. Kent Cisar delivers another stellar article with his look into how two of Omaha's top restaurants, Mark's Bistro and Timber Wood Fire Bistro, adjust to the onset of spring to insure locally-sourced ingredients. The Supper Club returns in Sheri Potter's article about their latest meal at Chaima's African Cuisine. As well, Margaret Davenport profiles newly opened Farine + Four. If you haven't been to any of those places yet/recently, you'll want to make a trip soon.
Leo Adam Biga makes a return in this issue with two features about a few Omaha food-related subjects that many locals might not even be aware of. First, Leo recounts the history of the restoration of the Florence Mill and how it combines agriculture, history and art. In his second piece, Leo interviews Nebraska author Ted Genoways who has written two books exploring the long and short term implications of America's food systems.  
Charles Schlussel delivers another one of his delicious recipes with a springtime version of carbonara, while Oliver Pollack discusses a controversial diet from 1939 at the Fontenelle Hotel Amber Room. Additionally, the 2018 Omaha Patio Map makes a reappearance just in time to help you find our favorite spring and summer patios. As always, Michael Campbell rounds out the food coverage with the latest installment of The Dumpster.
On the spirits side of things, Eddie Morin delivers with another entertaining soda review for your carbonated reading pleasure, while Jill Cockson breaks down how a successful bar should develop their drink/cocktail menu. Finally, the always informative Mark Gudgel tells you about Illahe and Willamette Valley wines and where to find them in the Omaha area.
Naturally, there is a lot of work that goes behind the magazine besides just the writing of article and I would be remiss to not mention them. Jenalyn Amigable Mallari designs the beautiful pages you see before you and Justyna Guziejewska, Mark Gudgel, Jacob Herrman, Ryan Tantillo, Patrick Wright, Sheri Potter capture many of the dynamic photos that grace these pages. Tom Patton keeps our clients happy, while Patrick Morgans makes sure the magazine gets in front of you.
Lastly, but certainly not least, I want to thank our advertisers. The magazine doesn't exist without them. This issue's advertisers are Soaring Wings, TriMark, Orsi's, B&G Tasty Foods, Petrow's, Ted & Wally's, Herbe Sainte, Cedar Lounge, Della Costa and the Metropolitan Community College's Institute for the Culinary Arts. In recent months we've seen a few of the Omaha area's best places (and many others, too) close their doors. Little Espana, Dixie Quicks and Lot 2 are places that almost of all of us would have agreed were great places and important in the grand scheme of the restaurant community. Still, they're gone now. I bring this up as a reminder to support those places that you love and that help our home be an outstanding city to eat out in. Patronize those places with your business – without that, they won't be around either.
Erik Totten – Publisher
Food & Spirits Magazine
Erik Totten
Erik Totten is the founder and publisher of Food & Spirits Magazine in Omaha, Nebraska. He's worked in publications for the last 21 years at all levels. As well as serving as a writer, designer, photographer and editor, he's also founded two publications which have allowed him to grow into being a publisher, which he would describe as his 'true calling'.
---
Related Articles
I was 27 years old when I learned that ketchup doesn't come with a refrigerator. Every fridge I had ever
This one really pisses me off. We are looking at Triple Cola this week. Oh, on the surface, it seems
While preparing this issue of Food & Spirits Magazine, our ninth, I had the opportunity to sit down and reread
Only registered users can comment.