Letter From the Publisher: Issue 8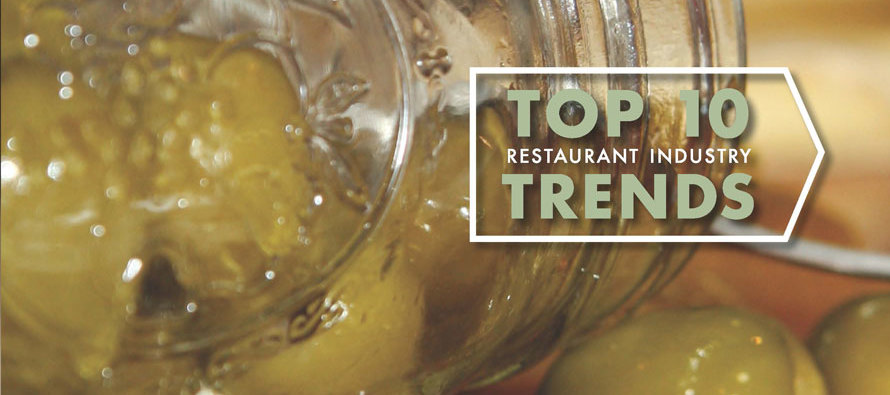 This issue of Food & Spirits Magazine, our 8th, while also starting a new year and a new decade, marks two full years of FSM being in business. During FSM's short lifetime, and particularly in the last year, lots of difficulties have arisen and many changes have taken place in food and spirits – around the country, in Omaha, and, of course, here at FSM.
Nationally, we've got a new president and, hopefully, a new economy to match. Undoubtedly, the depression/recession rocked the restaurant world but it hasn't stopped the push for more local foods and healthier eating. Small independent restaurants were able to adapt and change in a difficult marketplace and the large chains were forced to identify customer's needs and wants and fulfill them affordably.
Omaha fared the crappy economy better than many other cities around the country. Unemployment stayed low and many new restaurants sprang up in the last year. Some of them have provided a formerly absent experience to Omaha dining and some of them have become a few of Omaha's most talked about establishments. As well, the Institute for the Culinary Arts at Metropolitan Community College said goodbye to their old building and began work in their new, state of the art facility (for a look at the former Sage Bistro location, see our review inside).
In looking ahead to 2010 I came across a list from Nation's Restaurant News that speculated about the top 20 trends in food for the next year. In reading their predictions I was pleasantly surprised to note that Omaha has made significant strides in several areas identified as upcoming trends for 2010. I wouldn't quite say that the Omaha food and spirits scene is on the cutting edge – yet – but it is certainly moving in a direction that aligns itself with some of the more cutting edge food and spirits cities.
The top three items on the list of upcoming trends all have to do with locally, and sustainably, produced meats and produce. Over the last two years, Omaha has made tremendous strides in this area. Local farmer's markets, CSAs and urban community farming options have sprouted up all over the Metro area. Additionally, restaurants and purveyors have taken notice of this increased demand and started sourcing local produce and meat from area farmers for their patrons. This cycle looks to continue which leaves us all with fresher and more nutritious options on our plate.
Trends in spirits are also prominent on the list with locally produced wine and beer coming in at number five, culinary cocktails 13th and micro-distilled/artisan liquor topping in at 14th. Omaha has also seen a great deal of improvement in this area with several establishments opening their doors that serve up unique cocktails and locally produced beer and wine. As well, Omaha now has a distillery producing liquor that is already on store shelves and at your local watering-hole.
All that is to say, Omaha looks pretty good and like it is moving in the right direction. Changes are afoot but they promise to add more to our city and the food and spirits scene. It'll be exciting to see what happens next year and all of us at FSM look forward to continuing to do our best to keep you informed on everything in the Omaha food and spirits community. As always, if you see something you like let us know, and if you don't like something let us know that too – we're always listening.
Erik Totten
Erik Totten is the founder and publisher of Food & Spirits Magazine in Omaha, Nebraska. He's worked in publications for the last 21 years at all levels. As well as serving as a writer, designer, photographer and editor, he's also founded two publications which have allowed him to grow into being a publisher, which he would describe as his 'true calling'.
---
Only registered users can comment.