Letter from the Publisher: Issue 3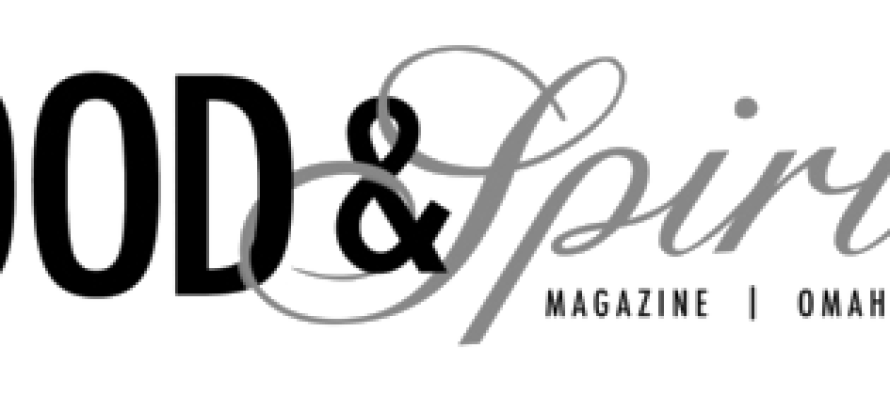 Welcome to the third issue of Food & Spirits Magazine. The last quarter has been an exciting time for us, and for Omaha, and a lot has happened in a seemingly short time period.
Food and Spirits Magazine will present our first event, Rock, Stock & Barrel, on September 13 at Soaring Wings Vineyard. The all day (noon to 10:30 p.m.) event will be a benefit for the Food Bank and feature some of the finest musicians, food and wine that the Omaha metro area has to offer. I'm completely honored at the line-up of stellar performers we have booked which include Kyle Harvey, Matt Cox, Brad Hoshaw, Scott Severin and the Milton Burlesque, The Whipkey 3, Sarah Benck and the Robbers, The 'Wholes, and Big Band Reprise (an 18 piece big band). Food tastings will be provided by Villamonte's Cuisine and the Culinary Institute at MCC while the wine, by the glass or bottle, will be for sale, with a portion of the proceeds going to the Food Bank, from Soaring Wings. All in all, I couldn't be happier with the way the event has taken shape and my sincere thanks to everyone involved. With tickets being just $25 for the entire day, which includes food, I'm hoping we can get a lot of people out there and have a boat load of fun while also raising some funds for one of the most worthy organizations in town.
We've also lined up our first annual industry awards. Voting is done entirely by industry professionals with only one vote per individual. Awards will be presented in 18 categories – Best BBQ, Best Burger, Best Mexican, Best Steakhouse, Best Italian, Best Upscale Cuisine, Best Pizza, Best Legacy Restaurant, Best New Restaurant, Best Bar/Lounge, Best Wine Selection (Restaurant and Retail), Best Beer Selection (Restaurant and Retail), Best Locally Produced Spirit, Wine or Beer, Best Bartender, Best GM and Best Chef. Top five finalists will be announced in our August issue and awards will be given out to the top three winners at Rock, Stock and Barrel. Ballots have already been mailed out and so far there seems to be a great reaction to some certifiable industry awards that actually mean something and weren't won because the ballot box was stuffed.
As the last three months have been exciting for the magazine, it's also been a dynamic time for the food and spirits industry in Omaha.
The Institute for the Culinary Arts at Metropolitan Community College will be groundbreaking a new 35,000 square foot culinary center. While the Culinary Institute has, for years, been one of the top community college food schools in the country, the new center will provide the students and fabulous instructors an even better platform for food excellence. As you can see in the magazine, the new center looks incredible and is worth checking out even if you're not a student.
The Omaha food and spirits scene also seems to be rockin' and surviving the economic downturn better than many other cities in the country. While the restaurant and bar scene continues to be a dynamic industry, with closings happening on a weekly basis, openings continue to outpace those that close their doors. The smaller, independent owners and non-chains, despite higher food costs, seem to be adapting and prospering in spite of the dire predictions we hear.
As I said at the beginning, it's an exciting time for Omaha and the food and spirits industry. It's great to be a part of it and I suspect that it will continue to thrive and evolve, more than ever, in the coming months. We hope you enjoy the latest issue – we're evolving too and trying to create the magazine you want to see. As always, let us know what you like, and what you don't – we're listening.
Erik Totten
Erik Totten is the founder and publisher of Food & Spirits Magazine in Omaha, Nebraska. He's worked in publications for the last 21 years at all levels. As well as serving as a writer, designer, photographer and editor, he's also founded two publications which have allowed him to grow into being a publisher, which he would describe as his 'true calling'.
---
Only registered users can comment.