Local Spotlight: Lucky Bucket Lager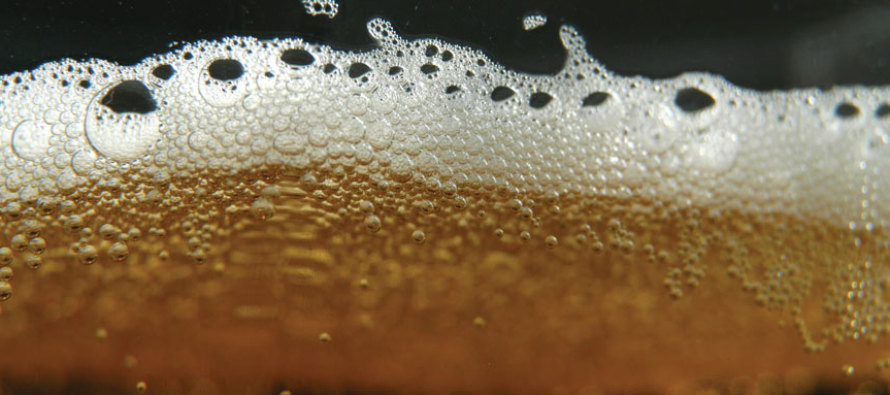 Lucky Bucket Pre-Prohibition Lager
Appearance: 3/3
Pours a very attractive golden copper color, and is brilliantly clear. Large creamy white head has a rocky and frothy-like texture. Good dense lacing is left clinging to the glass.
Aroma: 10/12
An inviting toasty malt aroma peaks through first with a delicate toffee note. Hop aroma is moderate, and shows off a mairrage a floral and spicy character. Very clean and complex aroma.
Flavor/Mouthfeel: 21/25
A toasty and ligtly sweet malt flavor is again a standout, and balances with a round soft bitterness. A floral hop flavor with just a touch of spice shines, but is not harsh or overbaring. Finish is dry and has a light lingering bitterness. Medium-light in body, with moderate carbonation feel.
Overall: 8/10
Refreshing is an understatement. No flavors are overpowering, yet there is a wonderfully complex balance of toasty malts and floral hops. It is great to find an American brewed lager with character. A very well rounded and well crafted beer.
Total Score: 42/50
Jason McLaughlin
Jason is a Certified Cicerone, ranked National as a BJCP judge (Beer Judge Certification Program), is a craft beer aficionado, a writer for the Nebraska Beer Blog, and award winning homebrewer living in Lincoln. Jason spends time traveling around the country judging beer competitions, and attending related events. Beer tasting and evaluation is his passion, and he can appreciate a great example of any style regardless of hype.
---
Only registered users can comment.