Nosh Summer Wine Flight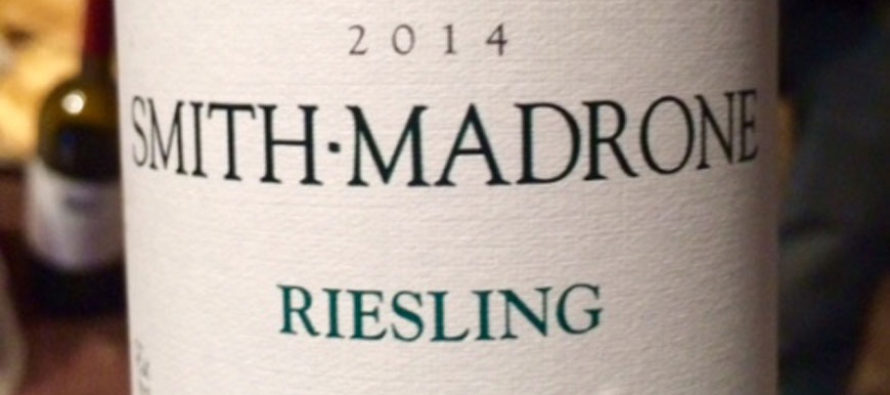 If you offered to pour me a glass of one of my favorite wines, or instead to pour me a glass of a promising wine I'd never before tried, I wouldn't hesitate to request the latter option. To me, the countless variables in aroma, flavor, and texture are what make wine so very interesting, and I absolutely love to try new wines. On a given week, I taste an average of 40-50 different wines, rarely drinking more than a sip, typically spitting and dumping until I find one that I truly love. But figuring out where you can sample new wines is often tricky. That being said, there are a number of places in Omaha that offer flights of wine, and among my favorites of those is Nosh in the Old Market.
Sometimes after a long day, I'll take a little detour on the way to pick my son up from daycare, and swing by Nosh for one of these flights. I enjoy the ambiance and the friendly staff, the parking isn't too bad, and they have a fine selection of wines by the glass. Of those wines, I can choose three for a flight, and receive a two-ounce pour of each one, which affords me the chance to taste wines I otherwise may have missed. For me, it's a combination of education and catharsis, a simple act by which to wind down before going home to mow the lawn or cook dinner.
My enthusiasm for the flights at Nosh being no secret, this summer I am excited to have the opportunity to curate a wine flight of my own, so that our readers in the Omaha area can come and try some of the wines that have impressed me the most in my never-ending search. With days in June already getting into the 90's, I've selected my favorite summer wines for Nosh's patrons to enjoy. In the spirit of trying new things, these wines are available in our market, but relatively uncommon. The wines will be available at Nosh as part of a flight, by the glass or by the bottle while supplies last. On Saturday July 1 from 6-8 PM, Nosh and I will be hosting a tasting event, so that you can come down and sample all of the wines for yourself.
I hope to see you there. And to whet your appetite, below are the wines we will be enjoying.
Smith-Madrone Riesling 2014
Every time I taste this wine, I get excited. The Smiths, Stu, Charlie, and Sam, are some of the most genuine and amiable folk I've met, while this wine, in my opinion, is the single best expression of the varietal being done in North America. Crisp and dry, it blows the sweet grocery store Rieslings many of us are used to out of the water, and easily passes for an excellent Alsatian. It ages brilliantly, pairs diversely, and hails from one of the most serene places I've ever visited. The view these grapes have from their aerie on Spring Mountain is so spectacular, and their parents so nurturing, it's little wonder they grow up to be such terrific wines. If I could only have one Riesling for the rest of my life, I would want it to come from Smith-Madrone.
Optima Gewurztraminer 2016
Mike Duffy, who hails from Healdsburg in northern Sonoma Valley, is among my favorite winemakers. This may, in part, have to do with his passion for education, a passion that we share. But it also has much to do with his incredible gift as a vintner, and though Mike makes some really terrific Cabs amongst other things, I don't know that his prowess has ever been better showcased than in this amazing wine. The 2015 was Mike's first vintage of the Gewurz, and it really created a buzz. This year, Mike more than tripled his production, bottling 100 cases of this gorgeous wine. Complex and elegant, it has a beautifully delicate nature upon the palate, and boasts an array of gentle, spicy notes that mingle behind pears, tropical fruits, ginger, and stone fruits. This is easily one of the most interesting and exciting wines I've tried this year.
Salvestrin Sauvignon Blanc 2015
Between Highway 29 and the Mayacamas Mountains in Napa sits a stately old manor that overlooks a sea of gorgeous vines. The house was built well over a hundred years ago by G.B. Crane, one of the founding fathers of the Napa wine movement, and the vineyards as well were his. Today, Rich Salvestrin and his family occupy the space and make great use of it, crafting beautiful wines that have recently emerged on the Omaha wine scene. A classic Napa take on Sauv Blanc, this wine offers citrus rind, stone fruits, tropical fruits, minerals, and more, all on a light, crisp body, making it a wonderful expression of the varietal.
Pellet Estate Unoaked Chardonnay 2015
Pellet Estate and winemaker Tom Rinaldi are well known and rightfully admired for their incredible red wines, including Cabernet Sauvignon and Merlot. Their Chardonnay, as well, is well known and widely appreciated, having gotten the favorable attention of Robert Parker amongst other famous critics. Though I love all of Tom's wines, this one stands out to me for its uniqueness; blind, I don't think I could have placed it as Chardonnay. Recently at a tasting I hosted, I poured it for a woman, alongside a more traditional, oaky/buttery Napa Chardonnay. Upon tasting the Pellet Estate, she remarked "Oh! I thought I hated Chardonnay. This is really good!" Whether you think you like Chardonnay or not, try this one for yourself.
Calafia Verdelho 2015
Calafia is the personal label of Randle Johnson, the winemaker for the Hess Collection. Founded back in the 1970's, Randle's Calafia wines have always been favorites of those who seek out special, quality, boutique Napa wines. This one, from a grape far more commonly associated with Portugal than the Napa Valley, is an eye-opening wine. In the right light, it boasts an almost greenish hue, and is round and supple in the mouth. A floral nose leads to a body of saline and stone fruit, apricot and tangerine. If you've never had Verdelho, Randle's is a wonderful place to start!
Pride Viognier 2016
Pride has a unique situation, atop a mountain that straddles the Napa and Sonoma county lines. This requires creativity, such as mobile crush equipment, but it also allows for Pride to blend fruit from both areas, often producing some stunning wines as a result. Best known for their Cabernet Sauvignon and Merlot, winemaker Sally Hunt has done something that I think is special with her Viognier. Golden late-summer straw in color with a nose that reveals traces of oak atop a floral pattern, the wine is vibrant and flavorful upon the palate, ranging from soft white fruits to tropical flavors, noteworthy minerals, hints of citrus, and more. Complex and sophisticated, this is one of the coolest wines I've tasted in a while, and pairs perfectly with summertime.
So now that you know what we will be sampling on July 1st, I hope you will join us at Nosh to share in the fun and explore some new wines. If you can't make it that evening, don't forget that you can try these wines any day this summer while supplies last. I hope you enjoy them as much as I do.
Mark Gudgel
Dr. Mark Gudgel is a wine writer and educator who holds credentials through the Wine & Spirit Education Trust (WSET) and is working towards becoming a Master of Wine. His interest in wine was sparked on his honeymoon to Napa and Sonoma. Gudgel and his wife, Sonja, have co-authored several articles as well as a book on the wineries of Nebraska, to be released in the spring of 2017. Gudgel is a regular contributor to Food & Spirits Magazine and American Winery Guide, as well as the blog he maintains with his wife, www.itheewine.com. Mark and Sonja live in Omaha with their children and their dog.
---
Related Articles
Lucky Bucket Pre-Prohibition Lager Appearance: 3/3 Pours a very attractive golden copper color, and is brilliantly clear. Large creamy white
Pabst is an American success story in the truest sense. Founded by a German, and recently sold to a Greek,
There are thousands of individual wine producers imported into the United States each year. For the professional wine buyer, there's
Only registered users can comment.