On the Menu: Pickles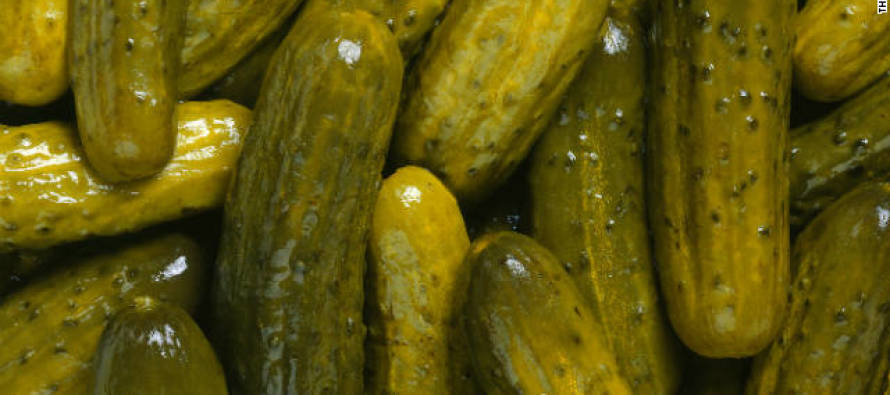 Homemade condiments give food at several restaurants an extra kick. Here are some restaurants that offer homemade pickles on their menus:
Dundee Dell (Omaha, Nebraska)
Item: Fried Pickles
While the pickles themselves are not made in house, the batter is. These delicious little fellas are worth the calories, the parking hassle, and burning the patuitie out of your mouth on the first bite.
….are super good. They taste even better after like 10 beers or a hangover. Eat them. I don't know what the rest of their food tastes like.
Holeman & Finch Public House
 (Atlanta, Georgia)
Item: Assorted Homemade Pickles
One of the restaurants greatest contributions to the Atlanta dining scene. They are complementary and come in a ramekin filled with slices of semi-sweet and spicy pickles, floating in delicious brine.
Lulu Wilson (Aspen, Colorado  Chef: Shane Coffey)
Item(s): Deep Fried Pickles and Kick Ass Pickles (really, check out their menu at www.luluwilsonaspen.com)
A closely held family recipe keeps Chef Coffey's pickles from spreading like a brush fire across Colorado. Rumor has it that Classen has planted spies in the pantry of this up and coming Aspen eatery to try and decifer the magic.
Bouchon (Yountville, California  Chef: Thomas Keller)
Item: Pickled Vegetables (on the charcuterie cart)
Our own operatives tell us that hot pickling liquid over the cool vegetables already in the crock is the key to success for these crowd favorites.
Augusta Restaurant (Oxford, Iowa  Chef: Ben Halperin)
Item: "Housemade Pickles"
They're incredibly fresh and crunchy, with just the right amount of sweet and spice and a nice onion undertone.
Brian O'Malley
Brian O'Malley is a chef instructor at Metropolitan Community College's Institute for the Culinary Arts. A graduate from New England Culinary Institute and a member of the American Culinary Federation, O'Malley worked as the chef/owner of Spread. He was a manager/instructor at the New England Culinary Institute, head chef at Vanilia in Santorini, Greece, and BackNine Grille, assistant food and beverage manager at the Champion's Club and opening chef at BOJO. Brian O'Malley can usually be found in MCC's kitchens, teaching, creating works of culinary genius or debating the perils of out of season tomatoes.
---
Only registered users can comment.