Pairing Cigars… with Beer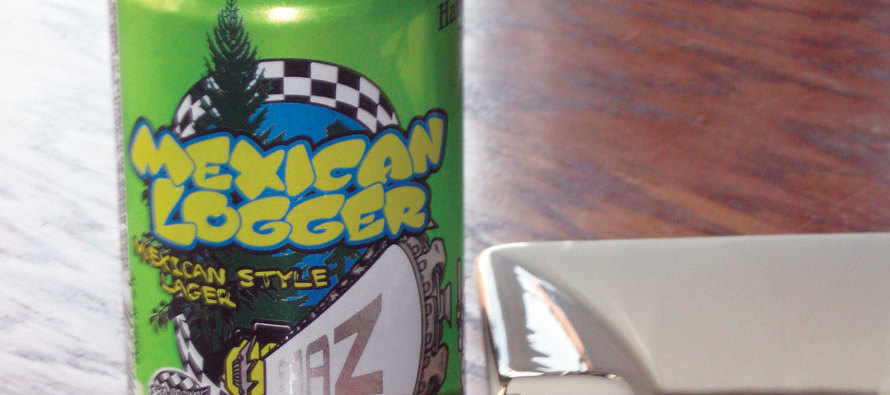 The classic image of cigar chomping aficionados has never been without a glass of whiskey or cognac far off. Sure, great bourbon can manifest a timeless experience for a smoker, but with the rise of craft beer it is time to take on another beverage often overlooked or abused in pursuit of the Good Life.
I often look in horror at someone smoking a pepper laden and cedary cigar while they drink their favorite IPA. Now, far be it of me to tell someone that they are doing it wrong, but I can only imagine the combination of saliva sapping hops and a palette crushing cigar to be a less than savory experience. This isn't to say cigars can't be nuanced, or can't be enjoyed as a delicate accompaniment to the right pairing, but it's important to understand the flavor profiles that comprise different styles of cigars. When you nail it, you'll know it.
A general rule most smokers have entertained is that if a cigar is big you drink a big beer and if a cigar is delicate you imbibe lightly. There are also those who smoke a vanilla flavored cigar with a vanilla porter. All fine and dandy, but I'm sure we can come up with something more daring.
I called down to Jake's Cigars in Lincoln to ask tobacconist and manager Todd Cox for his thoughts on pairings for cigars. An Ashton VSG, we agreed, is a perfect complement to any well-roasted stout.   He also thought, "For general pairings go with an 858 Natural from Arturo Fuente, it has a sweet Cameroon wrapper. It cuts through the bitter of any IPA. Its floral quality can complement a range of beers and the wooden or creamy notes can also create interesting distinctions."
Todd had one final piece of pairing advice that seemed almost mystical – A CAO Moontrance and Lindeman's Framboise. The bright, acidic raspberry flavors of the Framboise stands in bold contrast to this little cigar. In the smoke you have understated date flavors with sweet Madagascar vanilla and tones of oaky bourbon. This seemingly gawky pairing is kismet. The Moontrance is also a great cigar for beginners and for spouses who love a great room aroma.
Todd had given me some insight, but needing more, I assembled a small team to take on the daunting task of smoking cigars and drinking beer well into the night. With Jake's staff on hand, we decided to take on an Alec Bradley Prensado, a Nub Connecticut, the tiny flavor tornado Acid Gold Sumatra, and a deceivingly spicy Double Claro from La Flora Dominicana. The beers were easy enough; Tripel Karmeliet, Hoegaarden (pronounced 'who'), Ska Mexican Logger and the robustly roasted Old Rasputin Russian Imperial Stout. Here are the results:
Belgian Wit is an easy beer and often times a gateway to craft drinking. Whether you're drinking Hoegaarden, Wittekerke or Blue Moon, you're always going to find a healthy dose of Coriander and Orange Peel in the brew. An introductory beer such as this deserves a light smoke. We knew the NUB Connecticut with its soft butter, nutmeg and cedar definitely made a nice pairing as well as a splendid introduction to the night.
Pilsners and lagers tend to go well with traditional cigars. However, the crispness of the beer tended to leave little to the imagination with a light bodied cigar, so try one with an Acid cigar. A crisp, lawn-mowing beer like Ska Mexican Logger goes great with the bed of botanicals they tend to offer in their lighter bodied cigar lines. As with their flavors, it's all a potpourri so you tread into daring territory. With Acid Gold Sumatra we found ourselves undaunted in exploring the variety of the flavors a bright lager could pop out of it. Sweet almond, rosewood, clove and licorice were all a joy to find.
A Candela or double claro is a cigar with a vegetal green wrapper that's cured pre-fermentation and can often times boast surprisingly rich filler. Try one with a nice Tripel. With their typically fruitful esters and well-rounded spices, this pairs a balanced beer with an oddity of the cigar world that ranges from herbal grass notes to an old world cobbler's shop worth of leather. With the Karmliet we also found the butterscotch sweetness created a common ground in the polarized flavors of the La Flora Dominicana we took on. Look for what the cigar has to spell out with this duo.
Lastly, we took on the bold and crazed Russian Imperial Stout known to many simply as 'Old Ras.' We pulled out an Alec Bradley Prensado Churchill – one of the top cigars of the year – to take on the end of the night. Now this, this was destiny… smoothly roasted coffee flavors, dark cocoa twirled with warming cinnamon and a peppery spice that tasted like when you get the perfect char on a steak. The typical bitterness you'd find in this beer took a sweep to the leg – these two were left dancing.
We'd imbibed heavily and left happy. So, we recommend a few for you to try out. A lighter bodied sweet chocolate stout and a big Maduro, or maybe a racy Cameroon and a peppery Saison, like Goose Island's Pepe Nero. A cognac dipped cigar with amber Ale.
When it comes down to enjoying a night out, don't be afraid of experimenting – trying is half the fun, right? If you have a favorite cigar already, try a flight of different beer styles and see what really makes it stand out. However, if you are stubborn and dead set on India Pale Ale, drink plenty of water and find the cigar that makes it work for you.
Alex Diimig
Alex goes after small batch bourbons and oddity liqueurs with voracious appetite. With tastes catering to the pursuit of glut and vice he is adamantly particular without being too pretentious. With a snifter and a cigar in hand, he's always happy to tell you what you should be drinking.
---
---
Only registered users can comment.