Paradigm Shifts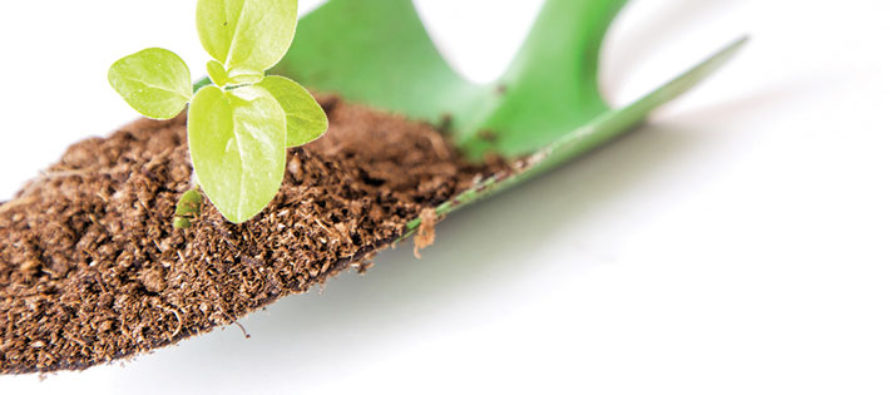 Paradigm Gardens is a family owned local business that is dedicated to providing superior horticultural and progressive gardening products and technologies available in today's growing marketplace. 
A paradigm is a set of assumptions, concepts, values and practices that constitutes a way of viewing reality for the community that shares them. If you want a change in your life or if you want different results you must change your paradigm.  This is where we started the manifestation of our paradigm into Paradigm Gardens.
We began with our first retail store, to address the lack of infrastructure for growers of local food in our community.  Many people want to grow their own food year round, but lack access to quality sourced or healthy organic products. Many also lack the knowledge on how to use these products.
In 1999, we set out to change that.  We started with a small retail space and began to source a variety of unique gardening products and provide education on how to use them, to local and regional growers.   In 2000, we opened our Madison, Wisconsin retail outlet. Both of our locations promote earth-friendly, water-wise and organic gardening practices, as the future health of our Earth and communities are important to us.
Paradigm Gardens offers a premium selection of:
Horticultural Lighting
Hydroponic systems and supplies
Plant nutrients and supplements
Organic Soils and nutrients, even vegan based options
Diverse soils and soilless growing medias
Specialty and Urban Gardening solutions
Heirloom Seed offerings
We now offer various growing area design and consulting services, which include:
Growing business feasibility studies
Greenhouse design and install
2D and 3D renderings of your growing area designed to fit your space and growing objective.
With the use of technology and services, we are able to assist a number of different client types with their unique growing needs.  We service everyone from the home gardener, various specialty plant growers, to market growers or small acreage farmers, as well as, plant growing Non-Profit organizations and many other large institutions.
Paradigm Gardens has been influencing the change of paradigms each and every day within our local communities with those that we work with.  The process of producing healthy, clean, cost-effective and environmentally sustainable produce at the location it is needed, has been an extreme challenge.  We find ourselves having to educate and shape policy on several levels.  Thus, why we are exploring ways to unite people through food and agricultural production. 
In order for us to continue this educational process with all of our local stakeholders in food production, we have created many learning opportunities with our upcoming events. You can find all of the details for these opportunities on our Facebook page or online at www.paradigmgardens.com
March 25th and 26th Orchid Show at Lauritzen Gardens
April 15th  Cultivation & Benefits of Peru Crop-Yacon and Huacatay and Potatoes-In the Ground or Containers?
April 19th-23rd Earth Day Sales Event (includes education and promotions)
April 29th-Pollination, Native Wildflowers & Importance of Beneficial Insects
May 13th– The Many Benefits of Fungi: Exploring Mushroom Cultivation at Home & Beyond
May 18th-22nd Spring Fling Event (includes a seminar on Compost Tea Brewing)
Edward Berna
Edward Berna is founder of Paradigm Gardens. He is fascinated with local food systems, intensive plant production models and plant nutrient density. His connections to year round local food production fuels most of his foodie desires. Edward enjoys experience travel and learning from others and their heritage experiences
---
Related Articles
Turn your kitchen into a fun place to create the meals you enjoy with friends and family with some of
Chef-owner Jared Clarke found a niche with his Railcar Modern American Kitchen in northwest Omaha. With it now well-established, he
I sat down with Linda Lichtenwalter for this issue's bartender portrait. Linda has written for Food & Spirits Magazine in
Only registered users can comment.