Shifting Paradigms: Shake Out and Start Up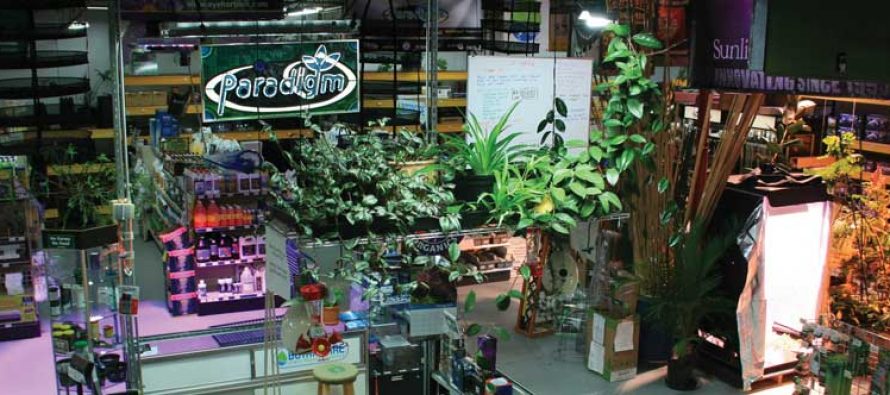 Closing one calendar year and transitioning into another seems to have a renewing effect on most of us. Many people begin to focus on health and wellness changes for the New Year. From a medical and physical standpoint, this is key, people want to do what is best for their wellbeing, be it looking at websites such as mushroomz.co, or meeting with nutritionist, dietitian, etc. to put them on the right path for them.
Over the past year, I have been presenting ways for readers to accomplish change with my column, "Paradigm Shift: Connecting Communities and Local Food." 2018 is a critical time for everyone to continue or begin to make changes. I have seen some wonderful successes and horrific, tear-felt emotional failures. We all know that the retail models of today are being challenged. I have termed 2018 as the "Year of the ShakeOut and Start-Up", which is dependent upon the CommUnity!
Retail failure of our local produced foods systems is NOT AN OPTION!
Now, more than ever, we must begin to continue to challenge every aspect of our food buying decisions. It's not only a personal commitment to our own health and wellness but that of our loved ones, children, grandkids, and generations to come.
It's dependent upon CommUnity PRIORITY, just like public safety, economic security, and economic growth models. Here in the Heartland, it's a priority to help protect "The Good Life" philosophy.
How do we do that? We vote at least three times a day with our food dollars. Incredible residual effects could be had by conveniently and strategically supporting some factor of the local scene more often.
Something as simple as supporting a local farmers market and buying local produce or value added products, such as hot sauce or baked goods.
Buy into a seasonal Community Supported Agriculture (CSA) program
Buy through one of the local food hubs, with the help of your friends on your block, church group or bingo card club.
Support local eateries that support local sourcing. Vote with your food dollars – not only do they support the local products – these eateries have a tendency to hire and support the qualified and educated people who share this passion. Experience the impact first hand!
Grow your own garden – this is by far the BEST OPTION! When one grows a garden one learns to appreciate nature, and when that happens, we begin to learn more about ourselves.
This next option is by far the easiest! Volunteer or donate your time, money or value added resources to a LOCAL group of food system development. There are many groups out there working hard each day to serve the various needs within our CommUnity.
In past articles, I have encouraged the need for our CommUnity to re-imagine what the local food system should look like.
Small-scale entrepreneurship is a proven strategy to revitalize rural and urban CommUnities alike. By working together we can bridge the gap of geography. Rural entrepreneurship can use their resources to produce a product that can then be bridged into larger urban markets and vice-versa. Using local food production as the catalyst will provide support for the local "clean" food movement to transform the health of our CommUnities.
Cultivating this entrepreneurship will overflow further into health, wellness, economic and job creation. It has a powerful multiplier effect beyond just money.
What do we use as metrics to define a healthy community?
The local food movement is the responsibility of EVERY MEMBER of our CommUnity to cultivate and support. We start by first presenting awareness! Obviously, everyone may not agree with this statement or even care. Some will only begin to pay attention when it affects their pocketbooks.
Collectively, we must use the potential of food to transform our CommUnities and tap into the ability to make a difference in the world around us.
Paradigm Gardens and Lone Tree Foods are beginning to do this in 2018. Paradigm Gardens has become an urban pick up spot for those wanting to support the local food movement.
Lone Tree Foods, a farmer-owned company connecting local farms with wholesale and bulk buyers in Eastern Nebraska and Western Iowa. Their mission is to provide convenient and reliable access to local foods for both professional and individual buyers.
Lone Tree Foods has provided the production, aggregation and distribution system for rural producers. Now, the relationship with Paradigm Gardens has allowed urban ease of use to tap into the system. In the few short weeks of implementation, we have seen a steady increase of supporters. As we build further scale and efficiencies, the local foods production system will be able to serve more and more rural and urban entreupreneurs and their supporters.
Tap into the ability to make a difference in the world around us. Collectively, we must use the potential of food to transform our local environment.
Edward Berna
Edward Berna is founder of Paradigm Gardens. He is fascinated with local food systems, intensive plant production models and plant nutrient density. His connections to year round local food production fuels most of his foodie desires. Edward enjoys experience travel and learning from others and their heritage experiences
---
Related Articles
I sat down with Linda Lichtenwalter for this issue's bartender portrait. Linda has written for Food & Spirits Magazine in
When arriving at the restaurant you have chosen, the perfect scenario would be to walk in the door and be
As this year's figures continue to come in from restaurant accounting figures during 2009, we will continue to see a
Only registered users can comment.