Talk Radio Show 'It's Saturday Morning' to Feature Food and Spirits Discussion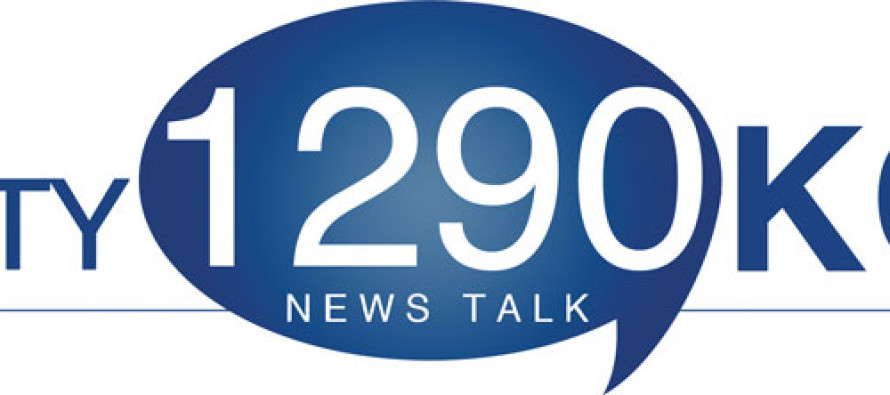 What are your plans for the weekend? Looking for a new place to dine or enjoy a few spirits with friends? Are you wondering what shows, charity or local sporting events you could attend? An interesting one-hour lifestyle show, It's Saturday Morning, has made its debut. Each Saturday morning at 9:00 am on the Mighty 1290 KOIL with co-hosts Darren Carlson, Rich Barmettler and Clete Blakeman, discussing dining and entertainment in the Metro.
The show is built on three interrelated themes showcasing the coming weekend in the Metro. The primary and longest segment of It's Saturday Morning is "Food and Spirits." This segment of the show contains a weekly interview with some of Omaha's premier restaurateurs, chefs, brewmasters and sommeliers. Some of January's guest interviews include; Executive Chef David Meeks and Assistant Brewer Nate Belcher from Benson Brewery; Nick Bartholomew, the owner of Over Easy and Vivace restaurant; Executive Chef Glenn Wheeler of Spencer's for Steaks & Chops; Erik Totten, Publisher and Owner of Food & Spirits Magazine and Executive Chef Victor Cabrailes of Anthony's Steakhouse. While on the show, Nick unveiled his plans for the complete makeover of the Vivace space in the Old Market. Rich and the team will bring a unique blend of interviews both professional and personal so you get the inside story on our guests.
The food and spirits section is led by co-host, Rich Barmettler. Rich has served as the Omaha Restaurant Association's president for two years and its board for 10 years. Rich is also newly appointed to the board of Saving Grace Food Rescue based in Omaha. He has more than 30 years of experience in the restaurant industry and is also the owner of BCG, a restaurant, bar and hospitality consulting firm. Rich's passion for food, operations and knowledge of the new trends in the hospitality industry make him a wonderful host to discuss new concepts in food and spirits coming to the Omaha market. Rich will identify new and unique concepts coming into the area, many of them before they are publicized.
The second segment of It's Saturday Morning features Omaha's "Arts and Charity Events" in the Metro. The show regularly has interviews with guests like Tim Schmad from the Omaha Community Playhouse and Joan Squires from the Omaha Performing Arts, where they preview upcoming events. In addition to covering the arts, charity events are previewed during this segment. The arts and charity interviews provide an entertaining discussion led by co-host Darren Carlson, who is well known as an Omaha estate planning attorney, similar to those at CunninghamLegal. However, he is also an author and cancer survivor who has a fresh, humorous perspective on life.
The final segment of It's Saturday Morning highlights the weekend's "Sports & Entertainment" in the Metro. This offers the listeners a variety of opportunities to go out and explore the Metro area. Who better to lead this discussion than co-host, Clete Blakeman. Clete is a former Husker Quarterback, current NFL Referee and a successful personal injury attorney with Carlson Burnett.
The co-hosts cover all the weekend's events in Omaha. As Rich Barmettler said, "our goal is to provide suggestions of interesting things to do in Omaha. From restaurants and previewing the weekend's events from the arts, concerts or sporting events, we want to cover everything that's hot in the Metro."
It's Saturday Morning will also have remote broadcast from new restaurant openings, microbreweries and sporting events. February is packed with Valentines themes and March will prove to be a lot of fun with the segments on sports bars for March Madness and the crazy St. Patrick's Day celebrations.
The co-hosts also tout the shows website (ItIsSaturdayMorning.com) as possessing the most all-inclusive schedule of events in the Metro. Restaurant reviews are also a regular part of the show's website.
Erik Totten
Erik Totten is the founder and publisher of Food & Spirits Magazine in Omaha, Nebraska. He's worked in publications for the last 21 years at all levels. As well as serving as a writer, designer, photographer and editor, he's also founded two publications which have allowed him to grow into being a publisher, which he would describe as his 'true calling'.
---
Only registered users can comment.