The Dumpster: Coming Uncorked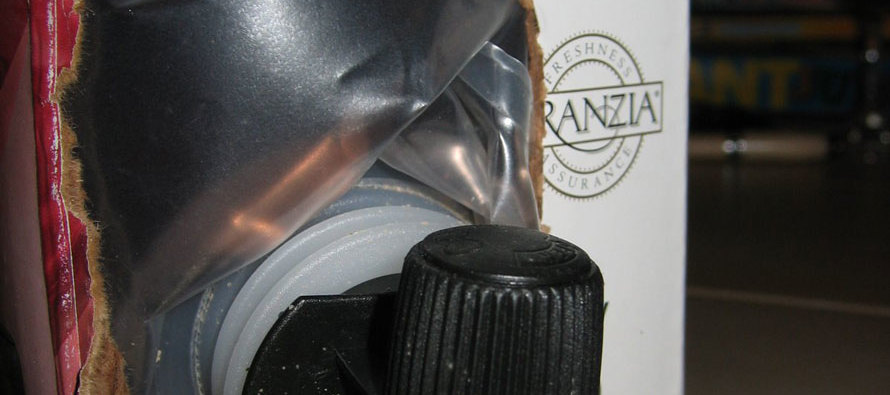 Wine experts admit that screw-top bottles are easier and faster to open. They lament that the low-rent caps protect wine better than cork does. They don't mind that the cheapest wines use screw caps, but they hate it when the most expensive wines do too.
Wine isn't about convenience. Wine is about tradition. Fussiness. It's like NFL football: you can have endless fights with strangers about what's more unimportant.
As long as there are wine snobs, there will be corks. Half the fun of wine is the Uncorking Ceremony. You have to do it right. I don't see how there will ever be a "right way" to open a screw-top bottle, as long as you avoid using your molars.
If there are corks, there will always be corkscrews, which we wine snobs cherish like our family crest. They come in a plethora of shapes, colors, and styles that don't work.
Here are my five favorites:
You can fly!
For everyday wine-opening, I trust my tried-and-true Swing-A-Way. By pushing the screw part up and down I can make the Swing-A-Way's little arms flap for joy, as happy as I am that we have a bottle of wine to open. You'll often see clever Italian-designed knock-offs that have heads like aliens or robots or bunnies. These look adorable on your countertop, where they should stay.
My go-to for on-the-go: the sleek Pulltap Double-Hinge. The Teflon screw slides easily into a cork, and the two-step pull adds leverage and confuses beginners, which is always nice. Best of all, it is svelte enough that you can slip it into your pocket and forget about it, which is why my Pulltaps are all in the hands of airport security screeners.
Lend me a hand
For geek value I enjoy fancy mechanical wine openers like the Rabbit, which was coolest until it was out-cooled by the Legacy. The Legacy is a giant, fake-antique-bronze contraption that clamps over the edge of your counter. Grab your bottle in one hand, then clamp the neck into the Legacy's jaws with your second hand. Using your third hand, pull down the huge handle. If nothing else, it keeps you from drinking alone.
On the button
The most underrated wine opener is attached to box wine: the spigot. Wine on tap. Until they come out with a faucet that pours wine next to my hot and cold water, boxed wine will always have a place in my kitchen.
The wine box has an internal plastic bladder than shrinks as you dispense the liquid, keeping out the oxidizing air that spoils wine. The contraption works, but it ignores the obvious question: "Who has leftover wine?" Worrying about how to protect your leftover wine is like devising a special storage container for half-eaten bon-bons.
People didn't take notice of box wine at first, because the wine in the box was Franzia, a favorite choice for cleaning paint brushes. While boxes are more Earth-friendly than glass, what really helped boost box wine sales was putting drinkable wine in it.
While it's open…
The Vinotemp wine chiller holds two opened bottles of wine, upside down, then chills the wine "instantly" as you dispense it. Well, not really instantly: you have to plug the device in and wait for it to get cold, then leave it on all the time. On the plus side, the Vinotemp wine-cooling-and-dispensing device is the same size as my college dorm room mini-fridge—for only twice the money.
Of course with a screw-top, you can just put the lid back on and stick it in the fridge. Or do what I do: finish it.
Michael Campbell
Michael Campbell is a songwriter and humor essayist. His "Dumpster" column closes every issue of Food & Spirits magazine. He has authored two books, including Are You Going To Eat That? (2009), and Of Mice and Me (2017). He also has four albums of original songs. The latest, My Turn Now, was released in 2015. Learn more at michaelcampbellsongwriter.com.
---
---
Related Articles
Some say you are what you eat. That's fine, I get it: if you eat carrots, you feel good. If
It never fails. The holiday season always makes me count my blessings. And tops on my list are family and
Vodka, gin, bourbon, rye, Irish, scotch, brandy, tequila, rum, dry vermouth, sweet vermouth, olives, cherries, Collins glasses, ice trays, coke
Only registered users can comment.