Wine, a Melodrama: How They Got it All Wrong, but it Turned Out All Right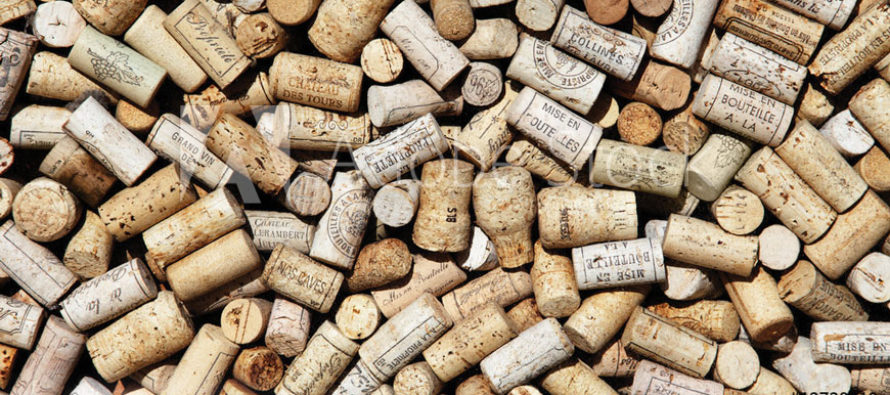 Act 1, Scene 1
It is a cool, foggy evening circa late 1970's or early '80's. The curtain rises. Mandolin music plays softly in the background. Somewhere in the back room of a secluded local restaurant in Napa, California sit the heads of all the families. The Gallo brothers, Ernest and Julio, sit together. The Bobs are there – Mondavi and Trinchero. Among the others present is the new kid on the block, Francis Coppola, along with Don Carano ("The Don") from Sonoma's Ferrari-Carano winery. Sam Sebastiani appears with his mother Sylvia in tow. Seems they wanted her to cook the pasta and meatballs. She will not disappoint. She surprises them with cannoli and biscotti plates for dessert.
The meal concludes. Amidst many open bottles of vino and half-filled glasses, the important business at hand is addressed. That is, the business of building the piece. No, not the 'peace'. The 'piece'.
It seems California winemakers are not doing enough business. And so, these men of the grape are desperately in need of increasing their piece of the pie. In comparison to Europe, domestic wine consumption is barely a blip. The beer guzzling, whiskey loving U.S. of A. has been slow to accept wine as an everyday – or every week or every month – alcoholic beverage of choice. With the exception of sweet beverage wines of questionable quality, wine is, at best, an afterthought.
Finally, after much banter and analysis of extensive market research, countless product trials, numerous demographic studies and consumer trends, the wise sages of the wine world have reached some conclusions regarding the future of their livelihood. Remember, this is the late '70's/early '80's. And this is their prediction:
America is largely a beverage alcohol nation. We like our drinks plenty sweet and plenty cold. Our idea of consuming a nice alcoholic beverage with dinner would be a beer with a burger. Vino simply isn't in our culture. So, wine with dinner? Not going to happen, at least with regard to the masses. The only way to one day entice true table wine consumers is to first lead them through sweet, tooth decaying pop wines. It is common knowledge that white zinfandel, wine coolers, and asti-spumante appeal to the kiddies.
After umpteen years wallowing in the sweetness, there is a chance, albeit slim, that they may graduate to an actual table wine, such as a chardonnay or merlot. That is, as long as the chardonnay doesn't taste like real chardonnay. We must give it a bit of residual sugar and serve it overly cold. (In France, the homeland of this renowned varietal wine, this style would not qualify as true chardonnay. Thankfully, we aren't in France). After all this, we may eventually fool the consumer into drinking a faux-table wine. With time comes maturity, perhaps a bit more affluence, and, eventually, a greater appreciation of the finer things in life. Only then will a decent quality wine be found appealing. Only then may an actual wine bottle, as symbol of sophistication and success, eventually find its way onto the dinner table of the married, middle aged, and fully domesticated.
So, to all those west coast wineries in search of an American evolution, don't hold your breath. Change is going to come, but it's going to take a while. The future of the wine industry lies in the hands of the middle aged, middle to upper income, sophisticated, educated consumer. The cold hard truth is that the young adult American is not the prime target audience. You want the young and the restless to embrace wine? Fuhgeddaboudit.
Well, here we are, a good three or four decades later, and boy, were they wrong. American millennials – those between the ages of 21 and 38 – drank a whopping 42 percent of all wine in the U.S. last year. Far more than any other generation. And the vast majority of them are not drinking sweet, innocuous pop wines. They are not affluent, yet. They are not purchasing wine as a 'symbol' of sophistication. They drink wine because they like it. A lot. Wine does not intimidate them. It fascinates them. They are not afraid to try wines of strange origin, or wines they cannot pronounce. They are curious. And they get it.
Value matters. They may not be able to tell you which wines have barnyard aromas and tobacco and leather accents, but they know what they like. And what they don't like. Yes, their taste buds are fully functioning. They are going after the good stuff, with their eyes and palates on the great stuff in the future, when their wallets allow for it. It's pretty impressive. Just imagine the fuel that this youthful demographic will provide to the American wine industry when they are the sophisticated, middle aged, middle to upper income target market that the wise sages of the wine word predicted would be America's wine future.
Yes, when it came to projecting the future of the industry, America's most brilliant wine minds got it wrong. All the analysis in the world could not have predicted that young 20-somethings would dive into the wine world uninhibited and totally serious in their endeavor. The pet shop label, smuckery swill that marketers produced as the gateway to eventual wine aficionado-dom did prove, for the most part, to be a complete miscalculation. Whodathunk?
One thing American winemakers most definitely did get right was the quality of their wines. Today, our best wines are terrific, easily on a scale equal to the finest in the world. Back in the late '70's and early '80's, with a few exceptions (reference the infamous 1976 Paris wine tasting), this was definitely not the case. Since then, we have stepped it up big time. And, to producers and consumers alike, what could possibly be more significant than the quality of the wine in the bottle?
When it came to predicting America's future wine consumer, our best and brightest may have gotten it all wrong. But it sure turned out alright.
And they all lived happily ever after.
John Finocchiaro
John Finocchiaro is a former co-owner of Johnson Brothers Finocchiaro, LLC, a Nebraska wholesale wine, spirits, and beer distributor. Formerly the owner of Finocchiaro Wine Co., Inc., John has been in the wine distribution business for the past 25 years and the Finocchiaro family's association with the Nebraska wine industry has been continuous for the past 73 years, since 1935. John was a Certified Public Accountant before entering the family business and is a Certified Specialist of Wine.
---
Related Articles
On Monday, April 24, 2017, my wife Sonja and I welcomed our second child, Zooey Elizabeth Gudgel, into this amazing
The simple yet effective combination of dropping a shot of sake into an imported Japanese beer creates a wonderful shooter
Pinot Noir is the celebrated grape varietal that produces the spectacular red Burgundy wines from the Côte D'Or region of
Only registered users can comment.