Wine Wishes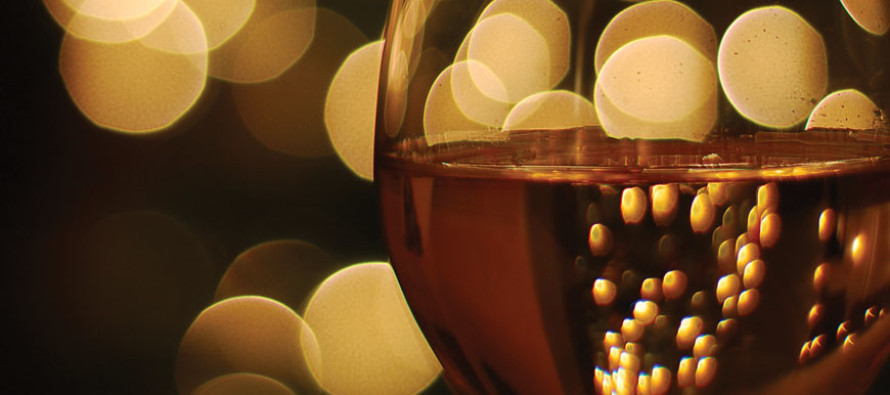 Dear Santa,
Once again, thanks for the terrific Christmas. The time spent with family and friends, the gifts, the food… everything was spectacular, as usual. I can hardly wait for next year.
Speaking of which, I thought I might get a jump on next year's Christmas list while the season is still fresh. I hope you don't mind. You see, I love wine. And there's a few things that I would like to see happen to increase and enhance the enjoyment of wine for all my fellow wine lovers – also to promote the industry as a whole. Here goes.
Fill 'Er Up Wine Stations In The U.S. Commonplace in Italy, a consumer can fill up their own plastic gallon jug with wine fresh from a pump, just like filling up a gas can at a service station. France also has this self-serve accommodation as well as wine vending machines. The wine typically isn't of world-class quality, but it is very pleasant, drinkable, regionally produced stuff. Best of all, it is also extremely affordable and convenient. Without the expense of labelling and bottling, a gallon of palatable vino at these stations is frequently less expensive than a gallon of gas. Now, if we could just develop an internal combustion engine that ran on wine instead of gas.
Restaurants that encourage BYO. Granted, it is not fair to ask restaurants to forgo their necessary profits from selling the wine on their wine lists. But, often times, over half of one's dinner tab is for the wine, and such a built-in deterrent can be a major inhibitor to dining out regularly. In my happy place there exists a restaurant that actually encourages "bring your own bottle" – with a reasonable corkage fee of course. Restaurants would make up for any lost wine list profits with increased business that they have garnered by encouraging this BYO concept. I support restaurants heartily. They work hard for their money and usually are most deserving of their prices, but I'd love an excuse to go out more often. A place to pop the cork on a special bottle from my cellar could be mutually beneficial, and with greater frequency.
An increase in wine consumption in mainstream bars. Today's young Americans have fully embraced wine. I applaud that. They drink wine at home, at parties and in restaurants, but they don't drink wine in bars. Maybe it's because toting around stemmed wine glasses is cumbersome when you're bumping around in the local tavern. Maybe the cost seems prohibitive with as much as 50% more money for less than half the quantity of a beer. Maybe the wine in your favorite watering hole just isn't typically very good. Let's face it, who knows how long those half empty bottles have been sitting on the back bar. For whatever reason, wine is popular – but not in bars. I'd love to see that fixed.
Lower alcohol wine choices. No, I do not want all wines to be lower in alcohol content, but I would like to find a few wine products that were a bit more, shall we say, gluggable. Sipping is fine, but when it is 98 degrees outside and you've just finished mowing the lawn it is hard to just 'sip' anything. I like the taste of wine. I most definitely do not want a return to the cavity-prone days of the wine cooler. Someone please create a lower proof wine-based product that actually tastes like wine.
Revised labeling for imported wines. The vast majority of old world wines (Italy, Spain, France, Germany, etc.) label their wines according to the geographic region from which the grapes were grown. Unless you are familiar with these regions or speak at least three foreign languages, most consumers don't have the foggiest idea what is in the bottle. The inclusion of a few simple words such as 'cabernet sauvignon' or 'pinot noir' would help most Americans immeasurably. Heck, use the back label for printing the grape type if the idea of tarnishing the front label with such verbosity is unappealing. I don't think that is too much to ask.
Creative corporate sponsorships from wine related organizations. Maybe I'm just jealous. From the Super Bowl to NASCAR, I see innumerable beer and liquor ads for all types of sporting events. They are effective. I'd like to see the wine industry compete for their fair share of these potential consumers. I know, it's all a matter of money. Advertising dollars talk and wine ratings don't pay the bills. And the last thing I want to see on television is a pack of Clydesdales lugging around a wine barrel or a "brought to you by Purple Panda Wine Co." commercial fade out at halftime. But some general industry sponsorships or TV ads would be effective. Remember the "Got Milk" mustache ads? Hey, don't laugh. They worked. I'd volunteer my fangs for a purple teeth commercial any day. You can pay me in wine.
Ok, Santa, that's it. My 2015 list is complete. I know I have to be good for an entire year if I expect to get any of these things. I'll work on that, I promise. Now, how 'bout we snap a photo of you holding a wine glass with a red wine stain running down your white beard?
John Finocchiaro
John Finocchiaro is a former co-owner of Johnson Brothers Finocchiaro, LLC, a Nebraska wholesale wine, spirits, and beer distributor. Formerly the owner of Finocchiaro Wine Co., Inc., John has been in the wine distribution business for the past 25 years and the Finocchiaro family's association with the Nebraska wine industry has been continuous for the past 73 years, since 1935. John was a Certified Public Accountant before entering the family business and is a Certified Specialist of Wine.
---
Only registered users can comment.