Wine Your Friends And Influence People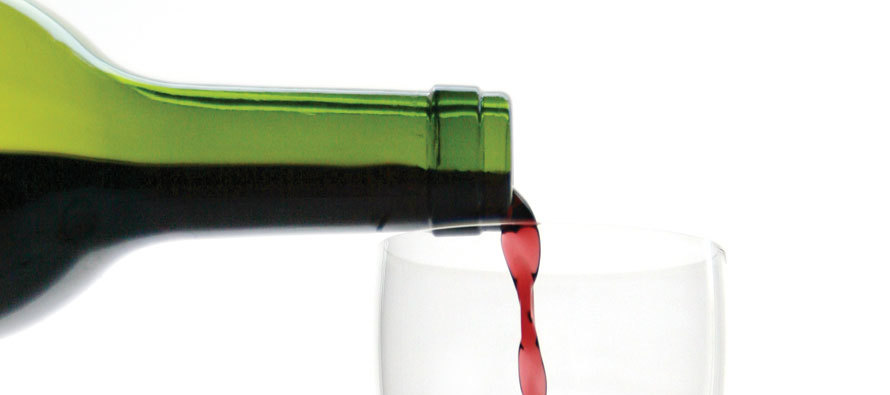 You are an avid wine drinker. You have been imbibing for years and have amassed a small arsenal of memorable wines. You have visited a winery or two, done a bit of reading on the subject, and are comfortable discussing wines with anyone who will listen. Friends and family ask your opinion as to which selections you recommend for their dinner party or holiday gathering. Congratulations, you are now a "wine geek", and proud of it. So now what?
Our passion leads us to continually one-up ourselves. We may hunt down that limited -production cabernet or spring for that overpriced-but magnificent trophy wine to add to our collection. And now we can recount the entire experience of chasing down the magic elixir as if we had been on safari, bravely tracking down the wild, rare animal in the uttermost caverns of the valley, until we finally captured the beast that has eluded bounty hunters for allthese years. We even had the privilege of shaking the winemaker's hand! Yes, we now have years of cocktail party wine-ammo with which to bore our friends and alienate people. Boastful and dramatic wine tales tend to have the same effect on the public as does the recounting of one's last round of golf. We love our wine tales, but that doesn't mean our friends will. So, if wine is our passion
and one-upsmanship doesn't draw the throngs of admirers we had envisioned, what will?
Most well-to-do wine lovers drink plenty of great wines. However, they are not popping $50 corks every night unless they bought in on the initial stock offering of Berkshire-Hathaway. Let's face it, these people didn't get where they are today by squandering their cash. For everyday consumption they are looking for wine values. And the greatest sources of excellent wine values today are the new discoveries, the up-and-comers, the previously unknown varieties. What is ironic is that these wines have been around for decades and are only now being brought
to our attention. Here's a list of a few of these hidden jewels.
New Zealand Sauvignon Blanc with its distinctive citrus, lime, and grapefruit flavors has been a big success in recent years. But the real jewel of the islands is Pinot Noir. It is the fastest growing red wine in the U.S., and for good reason. Good Pinot is to die for. Whether it be from Burgundy, Oregon, Sonoma's Russian River Valley, or California's Central Coast, its silky, seductive, velvet flavors are like no other. But Pinot Noir is a fussy grape and difficult to grow. In other words, the good stuff is expensive. For great values check New Zealand. Pinot Noir is New Zealand's most widely planted red grape, and the juice from the Martinborough, Marlborough, and Central Otago regions is excellent.
Another steal in the world of red wines is Malbec from Argentina. Malbec came to Argentina in the 1800's by way of France, where other Bordeaux varieties have all but extinguished its presence there. The appeal of Malbec may best be defined by what it is not. Malbec typically does not possess the harsh tannins that may be found in many Cabernets. Most are not over-extracted, high-alcohol fruit bombs as may be the case in many Zinfandels. And they are not wimpy, like many Merlots. What these medium-bodied wines do possess are soft tannins, flavors of rich dark fruit with some spiciness and a certain earthy, old-world character.
Argentina is the fifth largest wine producing country in the world ahead o Germany, Australia, and Chile; and Malbec is their pride and joy.
Speaking of Chile, have you heard of Carmenere? Like Malbec, Carmenere also originated from France where it is now far less popular. Carmenere is softer and lighter than Malbec, without the spice. If you are looking for something similar to Merlot, check out Chilean Carmenere. However, you do need to be selective, as many are forgettable.
Spain is a hotbed of great wines, particularly from the regions of Rioja, and Priorat. Spanish wine regulations and aging requirements have always been among the most stringent in the world, and the resulting quality shows in the wines. Tempranillo is Spain's claim to fame, producing serious, age-worthy wines that can still be consumed young. At its best, Tempranillo can be big andgraceful, with earthy flavors and good complexity. These are old-world, serious wines. If you're looking for an alternative to Cabernet this may be your ticket.
Spain's most popular white wine is Albarino, from the northwest region of Rias Biaxas in Galicia. Simply put, this is great stuff. Fresh, lively, clean, and crisp with melon, peach, and pear flavors and good acidity. A very versatile wine, Albarino pairs well with chicken, fish, or spicy Asian dishes, or on its own as an excellent, refreshing apertif.
Italy is loaded with terrific wines, with thousands of different wine grapes from which to choose. Quickly growing in popularity among these is Sicily's most popular red grape, Nero d'Avola. "The black grape of Avola" is grown in abundance, and its strong, intensely flavored, high-alcohol wines were previously dedicated almost exclusively to fortifying the wines of France and northern Italy. Advancements in viticulture have enabled growers to retain the ripe, black-fruit flavors and soft tannins without overpowering the wine. Somewhat comparable to Syrah, Nero d'Avola is capable of producing big, hearty, beefy wine. Think Rambo. Not Dr. Phil.
Good values for all of these wines can be found between $8 and $15 per bottle. Unfortunately, as time goes on and these wines gain in popularity prices will increase accordingly. But for now exciting new wines are in abundance, fueling our continuing desire to uncover the undiscovered. Check 'em out. Then tell a friend. And don't be surprised if you find a few bottles of your recommendations being served at their next party.
John Finocchiaro
John Finocchiaro is a former co-owner of Johnson Brothers Finocchiaro, LLC, a Nebraska wholesale wine, spirits, and beer distributor. Formerly the owner of Finocchiaro Wine Co., Inc., John has been in the wine distribution business for the past 25 years and the Finocchiaro family's association with the Nebraska wine industry has been continuous for the past 73 years, since 1935. John was a Certified Public Accountant before entering the family business and is a Certified Specialist of Wine.
---
Only registered users can comment.