A Rose is a Rose is a Rose'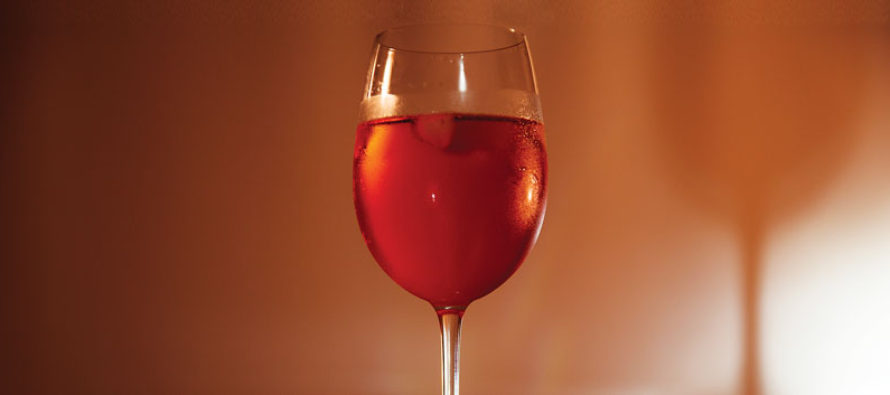 You know her. High school – the girl that didn't say much, that kept to herself, preferring to mind her own business. Let's call her Rose. She wasn't one of the cool kids, but she definitely wasn't a dork. She just didn't feel the need to attract attention to herself like some in the more popular crowd. In the rare occurrence that anyone would show a little attention and dare give her the time of day, she was quite nice. Come to think of it, I would say she was extremely nice. And she was smart too, definitely way above average. The same thing could be said for her physical appearance, if anyone bothered to give her more than a passing glance. I mean, she didn't exactly go out of her way to fluff herself up. But if you were looking for beauty, it was there. She did have her small circle of friends, but, like her, they were barely noticeable. They didn't seem to mind. I think they preferred it that way. Sad to say, for all her positive attributes, she was undeservedly easily forgotten.
Fast forward a decade. Or two. Ok, maybe three. Rose is a knockout. And I'm not just talking about her looks. She's fun, but in a classy way. Likewise, she can be super classy, but in a fun, non-stuffy way. She can fit seamlessly into any social situation, be it a formal white table cloth affair of a backyard barbeque. She is very down to earth and unpretentious, definitely not the type that demands a lot be spent on her. And did I tell you, she's smart? I mean, she's more than just a pretty piece of eye candy. There's a lot going on here. She's fascinating. And interesting. Everybody likes her, and for good reason. I think it's safe to say that a lot of people missed the boat when it came to Rose.
Now, say her name as they might in Canada – "Rose, eh?" See, that's really what I'm really talking about – the wine. You may remember rose' as the featured wine filled to the brim of a teeny tiny wine glass adorning the checkered table cloth of many an Italian steakhouse from days long gone by. That's not the wine we're talking about here. Rose' is not a generic jug wine from the Prohibition era. Rose' is not white zinfandel. Rose' is not a one dimensional always-sweet tooth decaying girly wine.  And quality rose' is not unsophisticated or lacking in complexity, depth and nuance. Largely forgotten, unmistakably absent from far too many wine lists, and all but hidden in so many wine shops, rose' is quite simply the most underappreciated and, frankly, forgotten of all wines.
Rose', the good stuff, is fresh, expressive and fruit driven. Most are crisp, lively and refreshing. They can be produced from dozens of less conventional grape types such as cinsault, mourvedre, grenache, and tempranillo, resulting in a vast array of interesting and unique flavor profiles. Many are absolutely delicious. Rose' does not taste like red wine or white wine. It is very much its own animal. And believe me, they do not all taste alike.
Rose' wines are extremely versatile. They can be equally terrific as a cocktail wine, especially for warm weather patio quaffing, as well as a great dinner wines. They pair wonderfully with spicy Thai food, barbeque, chicken, and fish (particularly salmon)… heck, even hamburgers. Granted, a big hefty steak may demand a more hearty wine than rose', but that is the exception. Contrary to popular impressions, the right rose' can be a relatively safe bet, not the oddball, when it comes to pairing with an entrée'. Rose' is the Swiss army knife of wines: when it comes to diversity and flexibility, you simply can't beat it.
As an added bonus, a good bottle rose' can usually be found at a relatively inexpensive cost, $15 or less. I recommend the advice of a good wine steward to assist in your selections, since rose' can come in a range of styles and various levels of sweetness, from bone dry to sweet dessert wines.
Most all of us wine drinkers know Rose. We've seen her before. We just passed her by, for some unknown reason. Don't let her get away this time. Take her out sometime. She's a jewel.

John Finocchiaro
John Finocchiaro is a former co-owner of Johnson Brothers Finocchiaro, LLC, a Nebraska wholesale wine, spirits, and beer distributor. Formerly the owner of Finocchiaro Wine Co., Inc., John has been in the wine distribution business for the past 25 years and the Finocchiaro family's association with the Nebraska wine industry has been continuous for the past 73 years, since 1935. John was a Certified Public Accountant before entering the family business and is a Certified Specialist of Wine.
---
Related Articles
There are many correlations between the creation of visual art and craft beer. The artist starts with a blank canvas
Wine, with all of its complexities, is basically a very simple product at its core. Grow some grapes, pick them,
I barely remember Jerome Didier. I remember standing in an aisle of the grocery store where my father worked. I
Only registered users can comment.