Supper Club: Chaima's African Cuisine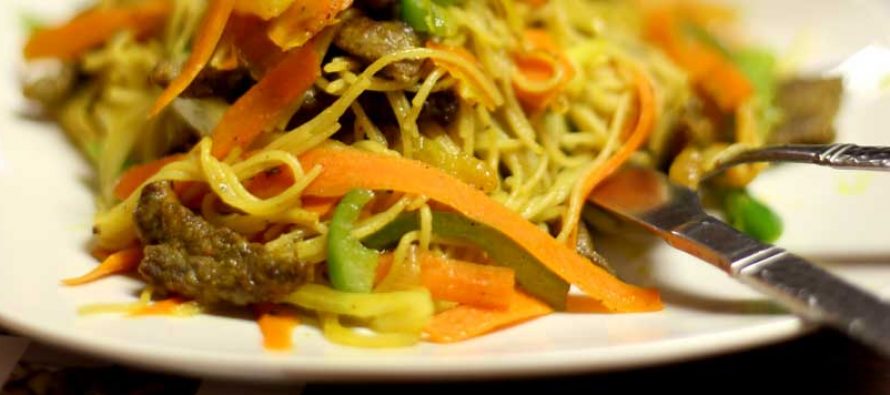 The Supper Club is a part of Metropolitan Community College's TriOmega Chapter at the Institute for the Culinary Arts. Each month the students travel to visit a dining establishment in this fine city. One can look around the campuses at MCC and determine Omaha is a melting pot for diverse people groups. It was decided by the group to make finding a few restaurants that introduced new flavors and cuisines part of the educational experience for the culinary students and others joining the group. 
First stop on 2018's agenda was a tiny place, hidden off 107th and Q Streets, a place that featured authentic African Cuisine. Chaima's was the name of the restaurant and a lovely petite woman of the same name is the owner.
Chaima and her husband opened the restaurant in 2016. It was a long-time dream-come-true for her, she and her husband had worked long and hard and had saved every penny to be able to open Chaima's without having to take out a bank loan. Proof positive that hard work does make dreams come true. Chaima openly shared her story with the group dining with her from the TriOmega Chapter.
Togo, West Africa was home to Chaima before she moved to the United States and then Omaha over 15 years ago. Her love of cooking started for her as a young child toddling after her family's chef in her childhood home in Togo. She loved to help cook the family meals with the chef and learned early that food made people happy and also brought them together.
Chaima's love of cooking for family and friends followed her to America. When she started to share her African Cuisine with friends they kept coming back for more. These same family members and friends offered to pay her to make her dishes she then realized she should grow her passion for African cooking into a small business. She rented a commercial kitchen, which seemed fill her passion to cook, however the hours working as a Nurse CNA and the hours spent in the kitchen cooking became exhausting. She gave up her job as a CNA and began to work full time in her rented kitchen all the while dreaming of the day she could have her own place to cook her dishes.
The day finally came when enough money was saved up and the doors of Chaima's opened. This small space would serve as a commercial kitchen for the restaurant and also for a food truck that her husband would operate.
Many of the dishes on the menu at Chaima's are what one would find on the tables in Togo, West Africa. Chaima has developed the recipes to bring out the flavors of the dishes and added her own creativity to them, but they are authentic flavor profiles of "home" to Chaima. Her favorites to prepare are the rice Creole and spaghetti Creole, her own special recipes. Her tasty beef kabobs are what people knew her for when she started her small business in the rented kitchen space. These continue to be a favorite with her patrons at Chaima's and those who order from her food truck.
The dishes the group from TriOmega dined on the evening they visited stirred curiosity. The African sweet potato French fries were served with several of the dishes, they looked like fries, but they had a unique flavor, and a texture not like the "sweet potato fries" that one typically expects. All in the group raved over the fried plantains, someone even ordered seconds!  The beef kabobs did not disappoint those who ordered them; they were tender and moist, with a slightly spicy, sweet seasoning on the crispy outer edges. Those who ordered dishes named Riz Contonnais and Koliko devoured them. Chaimi came out to the table and explained the two dishes and how they were made to the group of diners. A tasty pineapple drink Chaima created for the restaurant was a hit with everyone who ordered it,and everyone ordered it after getting a sip from a neighbor.
The evening at Chaima's restaurant ended with appetites satisfied and a greater knowledge of a new cuisine. Chaima herself wants to use her restaurant and its cuisine to teach people about the misconceptions they have about Africa and its food. Most people only know Africa from images they see on television; they don't understand West Africa is a country with a wide variety of cuisines. She will use her influence in her tiny restaurant to introduce those flavors to her restaurant guests.
The TriOmega group left Chaima's with a greater knowledge of West African flavors. They were all looking forward to experiencing the Supper Clubs next culinary adventure.
---
Related Articles
It can be fairly stated that the lobster has endured many injustices in its culinary history. Originally used as fertilizer
I am a man who loves a good burger. I'm here to give you a tour of five locations in
Of all the jobs that I've had in my illustrious career as a global food citizen, there were none that
Only registered users can comment.