The Myth of Fume' Blanc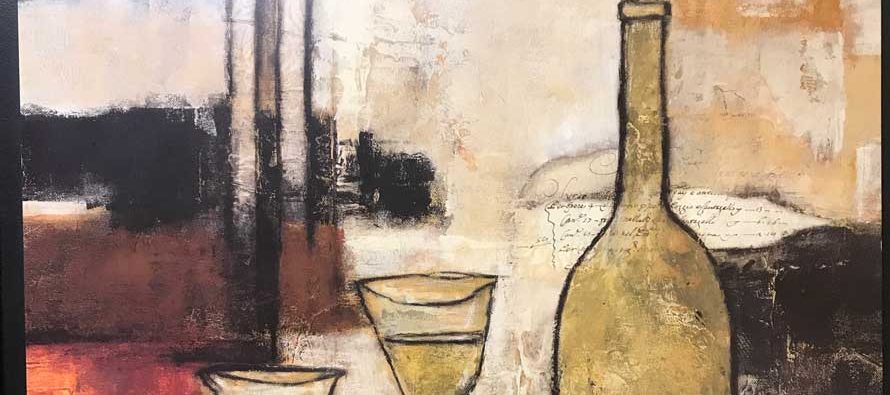 Pouilly-Fume': Noun: An AOC established in France in 1937, composed of around 1,200 hectacres, and best known for producing Sauvignon Blanc.
Sauvignon Blanc: Noun: A grape varietal originating in the Bordeaux region of France from which white wine is commonly produced.
Fume' Blanc: Noun: A nonsensical, French-i-fied term invented by Napa Valley Renaissance man, Robert Mondavi, in 1968, in order to sell more wine. See also: Sauvignon Blanc.
Herein lies a simple truth: So much of what sells wine is marketing. It was Peter Mondavi who was making the wine, but it was Robert who was selling it, and when Robert famously launched his own winery after leaving Charles Krug, his family's operation, he tested the limits of marketing in every manner he could dream up, including inventing new words for wine. Others followed suit, the regrettable reality being that today, on occasion, someone will specify that the Zinfandel they are serving is "red", causing no small amount of ire in anyone who knows enough to be annoyed.
We have always urged people not to judge a book by its cover, but then we turn around and purchase wine because of its label. This is an avoidable err. Tools like Vivino and similar apps do a great job of helping you parse through entire shelves of wine rapidly to find something that you'd like.  In 2018, there's really no need ever to purchase bad wine because of its pretty package… or silly name.
Fume' Blanc is, as some today might put it, not a thing. It's Sauvignon Blanc. "That which we call a rose," Juliet frequently reminds me. So Sauvignon Blanc would, were it not Sauvignon Blanc called, at least according to Robert Mondavi. A misnomer that served its purpose and helped people get over their prejudice towards sweet or grassy takes on the varietal, Fume' Blanc is typically quite dry, and sometimes comes in contact with oak, though neither of these things does much to distinguish it from bottles of crisp white wine that are called more accurately by their varietal.
Some wineries do attempt to distinguish, or as in the case of Mondavi, use the f-word to label their drier Sauv Blanc, but the short version is that there's really no difference, aside from whatever differences are crafted in the varietal by various winemakers. You can find wine labeled Fume' Blanc made all over California wine country, from such reputable producers as GrgichHills to the Robert Mondavi Winery, whose mighty corporate overlords apparently still condone the continuation of the name on their labels today. All of this to say, if you like Fume' Blanc, there's a whole cannon of wine out there, Sauvignon Blanc, that you are also likely to enjoy, and the reverse is equally true. Tune in next week and we'll talk about "White Zinfandel," which is also not a thing.
If you walk into WineStyles, just west of 72nd and Pacific, you're almost certain to be greeted by Bob. One of the friendliest guys in the industry, he'll enthusiastically help you find a great bottle of wine, and he'll chat your ear off if you let him. I suggest you let him – he's a terrific guy, and fun to talk to over a glass of wine. If you're there long enough and you use the bathroom, Bob will point you to towards the back and on the right. Once inside, you'll find a clean place to do your business… and a fascinating piece of artwork on the wall.
Remember when I said that Robert Mondavi first coined the term? 1968. Whether this poster is intended to be an ironic nod to the simple truth that there really is no such thing as Fume' Blanc, or is instead perhaps just a silly mistake, I will never know. But whenever I see it, I can't help but smile. Then I wash my hands, step back out into WineStyles, and ask Bob to pour me another glass of Sauvignon Blanc.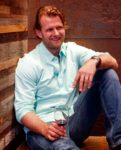 Mark Gudgel
Dr. Mark Gudgel is a wine writer and educator who holds credentials through the Wine & Spirit Education Trust (WSET) and is working towards becoming a Master of Wine. His interest in wine was sparked on his honeymoon to Napa and Sonoma. Gudgel and his wife, Sonja, have co-authored several articles as well as a book on the wineries of Nebraska, to be released in the spring of 2017. Gudgel is a regular contributor to Food & Spirits Magazine and American Winery Guide, as well as the blog he maintains with his wife, www.itheewine.com. Mark and Sonja live in Omaha with their children and their dog.
---
Related Articles
Classic cocktails and their permutations are alive and well, making appearances on an ever-increasing number of cocktail lists. This necessitates,
Steve Jamrozy, the creative force behind the Flatiron Café since its inception in 1995, has earned a reputation for doing
It wasn't until the 1970s that winemakers in New Zealand paid serious attention to viniculture and the art of making
Only registered users can comment.