Back Labels: A Guide to Buying European Wines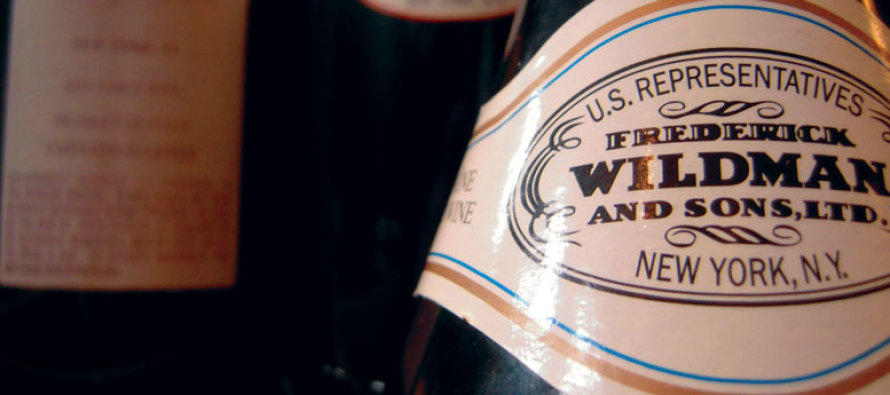 There are thousands of individual wine producers imported into the United States each year. For the professional wine buyer, there's always a rising star producer emerging from an up-and-coming European wine region, making the task of knowing all of them a near impossibility. You might be surprised to learn then that as a professional wine buyer, I buy a lot of imported wine based on its label. Shallow you say? Is this sommelier so superficial that all he cares about is the packaging? Well not exactly.
The information I'm looking for tends to be in small print somewhere on the back label. Not the part that says "tastes like wild bilberries" and "perfect with Sunday roasts" although that may very well be true. If you look closely, somewhere on the back label you'll see the words "imported by:" followed by the name of the person or company who imported it. For the consumer and the professional wine buyer alike, these words can give you a good idea of what that producer is all about. Why? Because, importers, like the producers they represent, have identities, their own tastes and principles, and — to a reliable extent—offer wines that share a remarkable, familial, identity.
Here, in no particular order, is a sampling of back labels (importers) available here in Omaha but keep in mind that there are many, many more and almost all of America's importers bring in wines of note. As always, ask your wine merchant for help!
Kermit Lynch
Summary: In 1972, Kermit opened a retail wine shop on San Pablo Avenue in Berkeley, California and later began importing and distributing nationally. He lives part of the year in Berkeley, and part in Provence and maintains an impressive roster of French and Italian wines. He is an exceptional source of White Burgundy and certain Rhône producers but all of Kermit's selections can be considered classic examples of their respective appellations.
Focus: Burgundy, Rhône, Provence, Southwest France, Jura, Savoie, and Northern Italy.
Notable Producers: Vieux Télégraphe (Châteauneuf–du–Pape), Auguste Clape (Cornas), François Raveneau (Chablis).
Learn more: www.kermitlynch.com, Adventures on the Wine Route by Kermit Lynch, blog
Winebow
Summary: Winebow's import group includes Leonardo LoCascio Selections (Italy), Winebow Brands International (Spain, Chile, Argentina, Portugal, Scotland, Brazil and Japan), and Emerald Wines Division (Austria, and Chile): Winebow is really all about the 75 or so Italian producers selected by Leonardo LoCascio with 16 out of Italy's 20 regions represented from Molise in the south to the Veneto in the north. There are a handful of iconic estates represented but mostly, this is a good place to look for approachable examples of Italian wines with wide availability.
Focus: Tuscany, Piedmont, Umbria, Veneto, Austria
Notable Producers: Bruno Giacosa (Piedmont), Fausto Maculan (Veneto), Rudi Pichler (Wachau)
Learn more: www.winebow.com
Michael Skurnik (Terry Theise Selections)
Terry Thiese represents the most comprehensive collection of Grower/Producer Champagne, German Riesling, and Austrian Wines in the U.S. and is almost a cult figure amongst sommeliers. His portfolio reads like a who's who of Grower-Producer Champagne, and iconic estates in Germany and Austria.
Focus: Champagne, Germany, Austria
Notable Producers: Pierre Gimonnet (Champagne), Helmut Dönnhoff (Nahe), Nikolaihof (Wachau)
Learn more: Theise Catalogs
Domaine Select Wine Estates
This book has gone from strong to stronger in recent months with the addition cult-status Brunello producer Gianfranco Soldera and the amphora-aged wines of Josko Gravner to their already strong portfolio of infamous producers like Aleš Kristančič of Movia in Slovenia. This New York-based company focuses on cutting edge producers, especially those who fall into their MMI (Moon and Minimal Intervention) category. These "MMI" producers represent the forefront of biodynamic farming and natural wine making techniques and should definitely be in your drinking queue.
Focus: Italy, Slovenia, Austria, France, Spain
Notable Producers: Gianfranco Soldera (Tuscany), Josko Gravner (Friuli), Nicolas Joly (Loire)
Learn more: www.domaineselect.com
Wilson Daniels
Wilson Daniels based in St. Helena, California represents blue chip French wine at the highest level. The wines are luxury brands that people in the know will spring for like the highly collectable wines of Domaine de la Romanée-Conti in Burgundy and the somewhat rare Salon Champagnes. Many of the wines from this portfolio are worth cellaring.
Focus: Burgundy, Alsace, Champagne, Hungary
Notable Producers: Salon (Champagne), Domaine Leflaive (Burgundy), Royal Tokaji (Hungary)
Learn more: www.wilsondaniels.com
Château and Estates
Once an important source of Bordeaux, the US importer Diageo Chateau & Estate Wines (DC&E), a subsidiary of the British drinks giant Diageo, recently announced that is has abandoned Bordeaux wine after 35 years. This announcement came aggressively liquidating its warehouse stock on an already shaky market. A source within DC&E, who asked to remain anonymous, blamed "enormous stocks" of unsold Bordeaux for their exodus. "It's all about making money. The margins are getting thinner each year and Americans are trading down." What will become of DC&E remains to be seen but as of this writing, they continue to hold the importing rights to some classic Burgundy and Alsatian producers.
Focus: Bordeaux, Burgundy, Alsace
Notable Producers: Trimbach (Alsace)
Learn more: www.diageowines.com
Ex-Cellars Wine Agencies.
Ex-Cellars is based in Solvang, California and bases its business off of three blue chip French producers, Domaine des Baumard in the Loire Valley, E. Guigal in the Rhône, and Philipponnat in Champagne. Additionally, they're a national supplier to a lot of Bordeaux and Burgundy and can be an excellent source of older wines.
Focus: France
Notable Producers: Domaine des Baumard (Loire Valley), E. Guigal (Rhône), Philipponnat
Learn more: www.excellars.com
Jorge Ordoñez
Jorge Ordoñez has been a darling of the wine critic Robert Parker and a majority of the wines in this portfolio seem geared towards his palate. For the most part, these are high-extract, slick wines that have little to do with tradition. Strangely, the very traditional Muga estate in Rioja is also represented here.
Focus: Spain
Notable Producers: Muga (Rioja), Borsao (Campo de Borja), Onix (Priorat), Luzon (Jumilla)

Jesse Becker
A native Nebraskan, Jesse Becker M.S. began his wine career at 21 when he took a position as a clerk with a small wine shop in Lincoln. Jesse moved to California's Napa Valley in 2001 where he worked in the cellars of both Robert Sinskey and Miner Family wineries. During this time, he also poured some of Napa's top wines for Michael Chiarello's Tra Vigne Cantinetta. Jesse moved to San Francisco in 2002 and worked for retailer K&L Wine Merchants. He then took the opportunity to work the harvest for Burgundy producer Maison Camille Giroud in 2004 and returned to the US and settled in Chicago. There he shifted his career focus from retail to hospitality, working as a sommelier with restaurants Charlie Trotter's and NoMI at the Park Hyatt. He committed to education and professional development and passed the Certified Wine Educator (CWE) exam in 2006.
---
Only registered users can comment.