Beer Chat: Magical Moments with Beer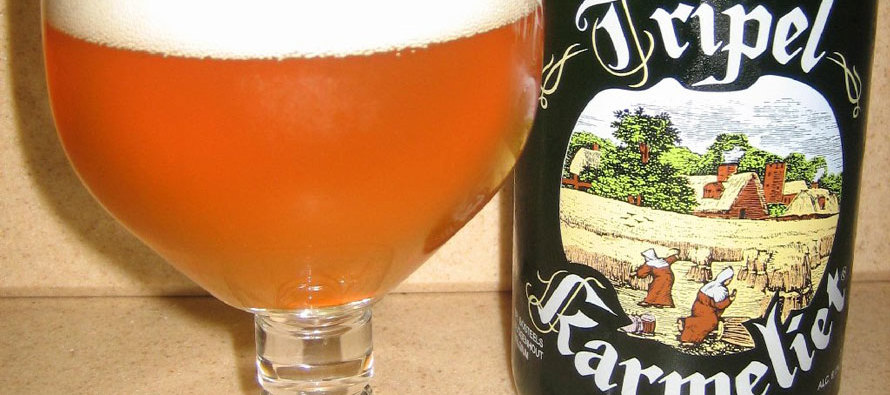 Even on its own, beer is a magical thing. The best beer moments happen when the company, circumstances and environment come together to make something supremely enjoyable. If I think about it hard enough, I can think of dozens of wondrous experiences when the beer was not perfect, but the surroundings where just right and so the whole evening (or afternoon) was amazing. So, I will share with you here some of my favorite memories surrounding beer, some of which changed my life, while some of which were just plain fun. Nothing about these incidents was contrived. Each was just the perfect beer for a unique circumstance in a particularly fitting venue.
September 2007, Tripel Karmeliet at Cheeky Monk Belgian Beer Café (Denver, Colorado)
In a way, my life as a beer geek started here. While enjoying the Great American Beer Festival, my girlfriend (now wife) and I stumbled upon this fantastic Belgian-style beer bar and café on Colfax Avenue. I had long been a fan of craft beer, but nowhere near a beer geek by any means, until that single experience. We sat down in the dimly lit bar area and browsed their well written beer menu filled with detailed tasting notes for their 100% Belgian draft and bottle offerings. I chose something I can't remember, but she chose Tripel Karmeliet. I remember the very moment it touched my tongue. It felt like pure magic. There was an explosion of velvety honey, lush apricots with a kiss of citrus and baked bread. It was intense perfection. I asked myself, "How can a beer possibly taste this good?" That was it. Everything beer geek related I have become is because of that single moment. I felt bad for drinking my girlfriend's whole beer because she didn't like what I ordered for myself.
June 2010, Mango Mama at Minneapolis Town Hall Brewery (Minneapolis, Minnesota)
While visiting Minneapolis for the National Homebrewers Conference with a big group of Lincoln homebrewers, I talked the guys into a quick drive over to a brewery that I had enjoyed a few growlers from in the past and had fallen completely in love with. It wasn't too hard to twist their arms to go since, at the conference the night before, this brewery had served an epic line-up of beers at "Pro Night". The small brewery and restaurant is covered in beautiful wood giving it an old world tap room feel. The food was top notch pub fare which is robust enough to handle their flavorful brews. They are best known for a phenomenal IPA which goes by the name Masala Mama, but I had my heart set on a special version aged on mangoes called Mango Mama. This is a beer I had read about and dreamt of tasting. The beer was pure genius, a titan of a fruit beer. The marriage of the fruity hops and mangoes were balanced masterfully with an unobtrusive but firm bitterness. My homebrewing mind instantly went into recipe cloning mode, and I was lucky to be surrounded by that great group of fellow brewers at the time. I scribbled some notes that would later become a contest winning beer that was brewed professionally by Empyrean Brewing Co. That day goes down as a monumental day for brewing inspiration.
June 2011, Lost Abbey Yellow Bus at Toronado (San Diego, California)
The original Toronado in San Francisco has long been hailed as the most famous beer bar in California, so when I was in San Diego for another National Homebrewers Conference with Nebraska friends, we made sure to visit their second location. Since Toronado is known for carrying great and hard to find beer, especially in bottles, it is easy to get swept away and find yourself with a couple hundred dollar tab before you open the last bottle of the night. The ambiance is simple and purely devoted to beer service. They had tons of glassware, 50 draft options and a 250+ bottle menu. We were lucky to find a seat in a corner that was plastered with hundreds of brewery stickers and a flat screen TV. The bar was standing room only and most patrons looked slightly uncomfortable with the crowd. To my delight, I was able to comfortably watch the Boston Bruins play for their first Stanley Cup in 39 years. I grew up spending my summers with family in Boston, and developed an unhealthy affinity for their sports teams. I realized this visit had history written all over it as we opened an uber-rare bottle of Lost Abbey Yellow Bus while the Bruins went on to victory. A sour ale, bracingly tart and loaded with peach character. Definitely one of the most memorable and appropriate-for-the-moment beers of my life.
April 2012, De Molen Hemel & Aarde Bruichladdich Barrel Aged at 't Arendsnest (Amsterdam, Netherlands)
My wife and I stopped in Amsterdam on our return from Portugal (a true beer wasteland) where we had just spent our honeymoon. There are a lot of beer related things to do in Amsterdam, other than just touring the famous brewery with the green bottles, but none will give you insight into Dutch brewing like a stop into 't Arendsnest, located on the Herengracht canal. The décor is classic European tavern. It had lots of antique wood and brass and was warm, cozy and narrow. Every beer served there was made in the Netherlands with the main focus on artisanal Dutch craft beer. Since I was familiar with only a handful of the beers available, I left the suggestions to the well-dressed bartender and I wasn't disappointed. Though Dutch beer sports a unique minerality that sets it apart from many European beers, it has an obvious regional similarity to the neighboring Belgian styles. I finished with a barrel aged smoked Imperial Stout from my favorite Dutch brewery De Molen, called Hemel & Aarde (Heaven & Earth). It was aged in well-seasoned Bruichladdich single malt Scotch whiskey barrels, which lends a fantastic peat character which played well with the huge chocolate and espresso notes. It was sublime, especially during the unusually cold Dutch spring. The beer we enjoyed at t'Arendsnest was the first proper beer we had had in over a week and I swear beer had never tasted so good.
These are some my favorite memories with beer, but I am always ready for the next life changing experience and waiting for the next perfect circumstance – perfect place, perfect company, and perfect beer.

Jason McLaughlin
Jason is a Certified Cicerone, ranked National as a BJCP judge (Beer Judge Certification Program), is a craft beer aficionado, a writer for the Nebraska Beer Blog, and award winning homebrewer living in Lincoln. Jason spends time traveling around the country judging beer competitions, and attending related events. Beer tasting and evaluation is his passion, and he can appreciate a great example of any style regardless of hype.
---
---
Only registered users can comment.