Beer Concoctions?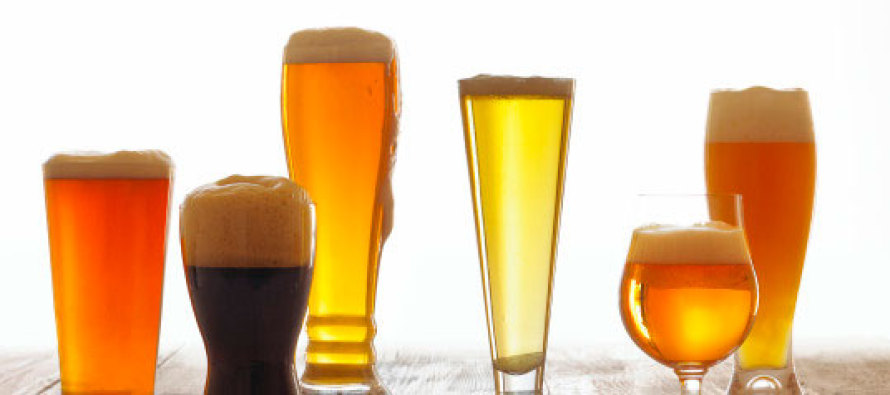 Heretic. I guess to be branded one, depends upon which religion you subscribe to. For the zealots among us, and when it pertains to beer, the word heretic is used to segment the population – those that are purists – and those that aren't. Stay with me on this.
So here we go – down the slippery slope which is an adulteration of beer to make it something it was probably never intended to be. An act most vile to the purists.  Something shunned by the inner circles, yet embraced and even revered within those of us that seek out the new, the unknown, and the foreign.
This article will explore, if only superficially, what some will call ruining a good beer – and others will call adjusting it to suit the mood or the tastes of the moment.
For years beyond what we think we know, people have been mixing syrups, sodas, lemonade, colorants, fruits, liqueurs, the ever popular tomato juice, and sometimes clam broth in their beers. Ok, for those of you that just gagged a tad – it's true. Sounds weird when you speak of the ingredients by themselves but believe it or not, that last one mixes with beer to form a Beer & Clamato.   Remember that one?
We don't have much space here but I'll outline a few little concoctions that I'd like you to try at home. These are seasonal mixtures and most of the time associated with lighter, lower alcohol level beers, which when created, promote feelings of refreshment, relaxation, and the personal satisfaction associated with successful experimentation. Odds are good you'll stand out in a crowd (and likely be pushed into a corner if you're among the aficionados,  but remind them – they once went against the tide themselves to become the beer geeks they now are).
Before we begin – remember, we're going for personal taste here – these are guidelines – not laws. Think of these as prescriptions for the Summer doldrums. Remember the edict – expand who you are. Experiment.  You'll be better off for it.
There are numerous variations, assorted names given them, and countless stories behind the origins but I'm going to suggest a few that are likely within reach and possibly within the boundaries of a mainstream beer palate.
Radler, Panache, or Shandy (similar in style but each have some country-specific nuances) – a great Summer thirst quencher typically made with a 50/50 split between a lighter lager beer and a lemon / lime soda such as Fresca or 7 Up.  Cutting the beer with so much soda not only alters the flavor dramatically, it also dilutes an already mildly alcoholic beer even further. These little blends tend to take the alcohol levels down into the mid 2 percent range.
Additionally, and while the originals may have used lemon lime soda, the realm of other possibilities here includes orange or cranberry soda, and lemonade. Where wine has their wine cooler – some have drawn a parallel to these drinks with the distinction of beer cooler.
Turbos – there will always be someone to come along and take an already twisted idea and drive it right where it probably wasn't intended to be. Turbo variations of the mixtures mentioned above tend to use more potent lemon lime sources such as a Mike's Hard Lemonade for example. Still refreshing but less likely to leave imbibers upright, these can be further enhanced with a small shot of alcohol.
Diesel – If one should experiment with lemon lime soda, then why not give equal time to the colas? The same basics apply here as to those mentioned above but we find that we're playing more with personal preference here than with looks. Aptly named for its Diesel-like appearance post liquid-marriage, a 50 / 50 blend here would get you out of the starting blocks.
Whizz Peach – this one is actually a product made in Darmstadt but you can create it at home if you can locate a filtered wheat beer (known as a Kristallweizen if you happen to be roaming the halls of your local beer emporium) and a peach flavored lemonade. Very popular with those who can find it, you'll do well to follow the same basic mixing rule – 50/50.
In conducting a little research for this article, I had numerous discussions with some that felt variations from the prescribed recipes might not be proper but we began this article with the word Heretic, remember? Keep this thought in mind and you'll find your epiphany and possibly a connection with those who years ago hid from the public eye and created these interesting little refreshers.
Try something new and embrace your inner Heretic. If Necessity is the Mother of invention – Desire just might be the Father.
You're probably wondering what to do with that other ½ pint of lager – there's where today's prescription comes in – you decide. Grab an orange soda, a cola, whatever looks like it might appeal to you and give it a shot.
Always remember – no one can tell you what tastes good but you.
RECIPE
The Radler
A pretty cool aspect about playing with a recipe that calls for a 50/50 split of beer against anything else is that you get to try at least 2 different mix flavors with that 1 bottle of beer. With that said, I'll give you the basics for a Radler – and I can't make this any easier…
Find any light German Lager and a can of 7UP. Pour equal parts of your beer into 2 pint glasses and fill one to the top with ½ of that 7UP can.  Enjoy.

Paul Kavulak
Paul's first professional life was spent working in IT. Most recently as the SVP of Enterprise Technology Integration for West Corporation and while this occupied his daylight hours, most of the others were consumed by an immersion in beer. Not physically – his passion exists in beer and brewing. Prior to starting up Nebraska Brewing Company with his wife, Kim – Paul had been homebrewing for roughly 17 years. This passion formed the basis for a dogged pursuit of perfection in numerous beer styles and beer history. Livin' the dream
---
Only registered users can comment.