Cake Decorating: An Art Form All Its Own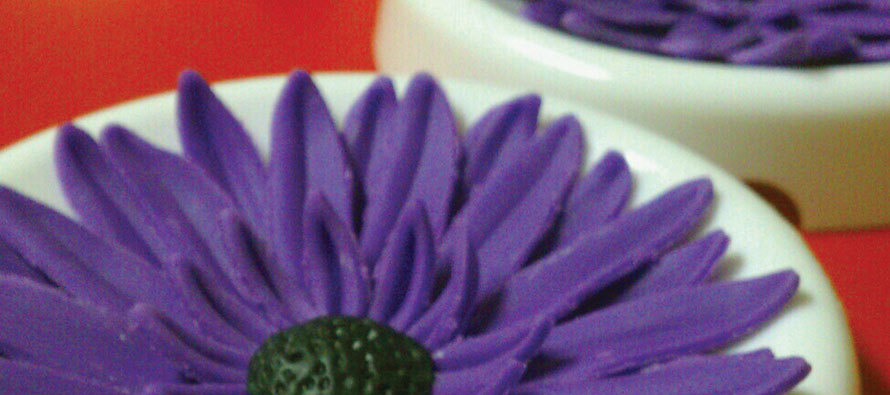 You eat with your eyes first. It is no secret that a professionally designed cake looks more appetizing than a plain frosted cake. I myself am a baker and I think that I make some pretty delicious sweets and treats. However, it's not always enough to make something delicious. You have to make it look pretty too.
I had figured out a few things on my own, mostly just a couple basic piping tricks for cupcakes, but nothing to the level of the local bakeries. One day a good friend of mine informed me that there was a sale on a series of cake decorating classes at a local craft store. This being something that I wanted to do, even needed to do, I immediately jumped on the opportunity. Once I got into the classes I quickly learned how much I didn't know.
In my first class, I walked into a small informal group setting. My fellow classmates were recreational bakers and decorators. This gave for a relaxed and approachable atmosphere to learn in and I realized I was in the right spot to further my baking presentations. We began with learning basic buttercream techniques, such as flowers and borders. Though parts of the lesson plan were methods I had been able to figure out on my own prior to these classes, I still learned some tips and tricks that made it easier. This was a great starting point for these classes, as buttercream is an easy ingredient to work with. All that I learned I was able to put to immediate use in my cake and cupcake projects. Some of which I could even apply to cookie decorating.
In the next class I was taught how to work with royal icing. These methods were new to me, the extent of my royal icing experience was simply piping it onto sugar cookies and gingerbread men. I had no idea the complex work one can do with this type of icing. I did discover that it is a bit harder to work with however. The consistency is hard to get perfectly right and you have to make sure no grease comes in contact with it, or it simply won't set up. I learned this the hard way, and had to scrap my first batch. It also hardens quickly, so I discovered I had to work fast. Those hurdles aside, as with any new technique, the more you practice, the easier it becomes.
The final two courses in the series were working with fondant and gum paste, the fun stuff!! These ingredients I had never worked with, and found them rather intimidating after watching the variety of cake decorating shows on TV. However, I was still excited to learn how to work with these ingredients. Fondant and gum paste are very expensive though, so they aren't ones I wanted to just try and figure out on my own. We first learned to work with fondant, which is quite a bit easier to work with than gum paste. However, this is still a complex ingredient. With any of the flowers, there were multiple layers of fondant, each requiring several detailed steps. Its no wonder fondant work on cakes can be so expensive. One flower the size of a golf ball easily took me a half hour of work!
In the final course, we got do some more complex work with gum paste. I also learned how to wire together flowers and leaves for beautiful displays on cakes. This course I probably enjoyed the most, though it was definitely the most challenging.  I was able to do a lot of detail work using color dusts and food color markers to bring the flowers to life, this probably being my favorite step. It allowed for a different form of artistic creativity. The wiring steps were quite tedious though. I felt like all thumbs when trying to cover and twist together many tiny wires. However, seeing the flowers and leaves come together to create bouquets and sprays made all the work worthwhile. My favorite part of the whole class though was making the lily. It took several hours to complete, tied in all parts of the class, and gave a beautiful final piece to use on a cake. Or just put it in a vase for display, as I did.
These classes gave me a great knowledge base to work with in my future baking projects. This experience has also opened me up for taking more advanced classes in cake decorating. I was all ready able to take a class on stacked and tiered cakes, which will be especially handy for wedding season.
Above all, I view cake decorating in a new light now. It truly is an art form of its own. The overall design of a cake takes an artistic eye. One must piece it all together to make it look interesting and of course delicious. The real skilled work is definitely when fondant and gum paste is brought it. The beautiful possibilities one can make with a little color dust and a lot of time are endless. Though it was time consuming and tedious, the outcomes were incredibly rewarding. I thoroughly enjoyed my experience, and recommend it to anyone, baker or not!

Linda Lichtenwalter-Evans
Linda Lichtenwalter-Evans is a baker and bartender in the wonderful city of Omaha. She spends her days baking delicious vegan and gluten-free treats and her evenings creating unique cocktails. In her free time, she enjoys comic books, sci-fi and horror movies, and a little Mario Kart. In short, this nerd enjoys getting people fat and drunk.
---
---
Related Articles
Every year at this time we make a few notes regarding the hits and misses of our backyard garden so
Review: 'New Prairie Kitchen: Stories and Seasonal Recipes from Chefs,  Farmers, and Artisans of the Great Plains' by Summer Miller
Editor's Note: Omaha has developed a reputation as a 'music town' around the nation so we figured a good way
Only registered users can comment.