Creativity as a Spiritual Business Practice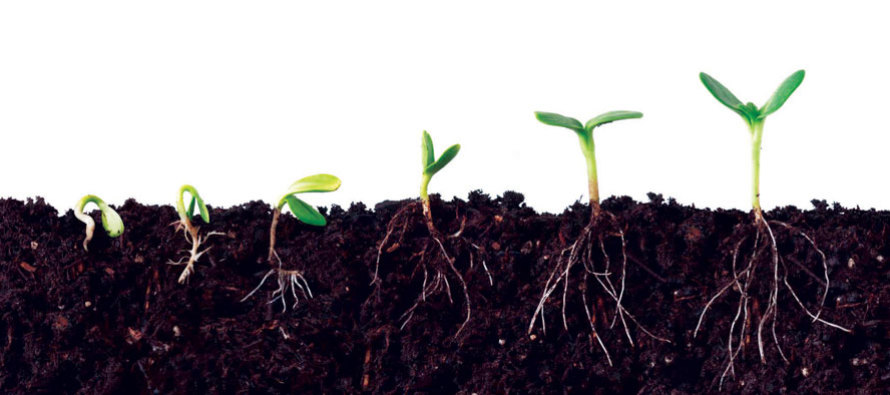 "It is not change that is painful, it is the resistance to change that is painful"
– Anonymous
Everything changes; That is perhaps the only constant in life, but to a business, change must be part of a plan, and plans need to start with creative, solution-based problem solving. Not everyone likes to problem solve, but those who resist it generally go out of business quickly rather than slowly. Personally, the quicker I can identify the problem, the quicker I can act with a solution. This is where creativity comes alive in my business.
In its purest form, creativity is a perfect marriage of intellect, intuition and passion. In its function, it is the ability to transform an idea into a product, quickly adapt a plan when disaster strikes, or to fundamentally transform an ineffective organization into a more efficient one. Creativity is more than a thought process – it is a spiritual process. In business, the aptitude for and implementation of creativity is worth more than raw intellect, personality or experience.
Creativity comes in many forms, and some are valued more than others in our society. In my life, the study of music and the culinary arts that have helped nurture that energy. In business, I have had to learn a narrowing of the discipline, and it is here where I have found the energy of creativity to be vastly misunderstood – and usually misguided. In general, it is usually thought to be the art of creating a new product or entity. It is also looked upon as the way to change the culture or philosophy of a company, and is where leaders in charge generally go astray.
There is a temptation for knee-jerk reactions by many leaders to challenges – or worse, the idea that the company must change simply for the sake of change. These are a fundamentally unsound practices, usually leading to confusion, loss of direction and lowered productivity. When change is handled properly, however, it is well-founded and necessary, and it builds confidence, replacing stale energy with newfound verve. The agent of thoughtful change leads with grace and power, and those that defy it look shortsighted and weak by comparison.
Whether it is reworking a menu item, an entire menu or revamping an ad campaign, there are numerous ways that creativity plays a role in our restaurants every day. The fear of failure is always the enemy of creativity, so it should not be forced, but it should also never be stopped. When the energy of creative change begins, it takes a life of its own. It is a force of nature, and always a force of good. All things in life are either growing or disintegrating, so the natural instinct for survival, whether by an individual or a group, is through its chosen growth path.
This path is the sole responsibility of the leader. When leaders abdicate their responsibility, a vacuum is created and a problematic power grab ensues. This is why consistency is so important for efficient growth, and why resting on laurels is so dangerous. The creative process cannot be conducted by naysayers; It is a process that must be taken on by optimists. Pessimism is fine in the refinement period – after the evolution of the idea has had time for germination – but not during the gestation period, where the idea is tested by thoughtful contemplation, not fearful negativity.
In a creative environment such as a restaurant, many differing views about any given topic can be found. When there is division or disagreement, the only way through is with communication and respectfulness. This gives all parties an opportunity to share their views and principles, but in the end, it is the leader who must "lead". One person must be the one who determines the outcome of the discussion, and then execute the plan.
We have a saying …"make a decision, pull the trigger". It may not always be the popular decision, but one that is in the best interest of the business long-term. As long as the leader has developed trust through the practice of honesty and consistency, the decision will eventually be seen as a wise one, even if it needs to be amended along the way.
In the end, it seems to me that the most gifted creative people have simply honed their creative energy to fit their particular situation better than most. I also believe that the creative energy that some people seem to exude with grace and ease is available to us all, but it is a skill that needs to be identified and nurtured with others of like mind.
There is no substitute for experience, and failure is to be expected – not feared. Some of the best creations I have seen come to life have been preceded by dozens of attempts, and dozens of failures. It is more about learning through the process of action as opposed to learning through the process of thinking. Many great thoughts have never been manifested due to the thinker's lack of action. The only way to find out where your spiritual creative energy lies is to simply begin the process of acting on your creative instincts.
Ron Samuelson
Ron Samuelson has co-owned M's Pub for over twenty years with business partner Ann Mellen. They also own Vivace, which will soon celebrate 20 years of operation in the Old Market. Ron's 38 year restaurant career has spanned from Dallas and Denver to Omaha, with stints in the kitchen as well as front of house management for both corporate and locally owned concepts. He has served as President of the Omaha Restaurant Association and is a recent inductee to the Omaha Hospitality Hall of Fame.
---
---
Only registered users can comment.