Eating Fresh: So Easy, Even a Caveman Could Do It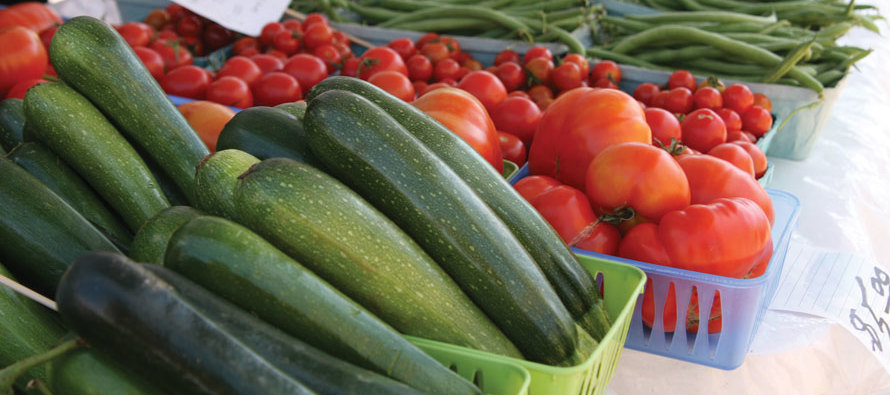 Grow Your Own
Ever been called a "food snob?" It hurt, didn't it? After you cried in your vichyssoise (which made it a touch too salty), you probably considered taking refuge in a plate of tiramisu, but the chef soaks the ladyfingers in coffee instead of espresso. It's just not the same.
The fresh food movement has often been labeled elitist. Farmers markets? Organic produce? Seasonal eating? The critics say that Michael Pollan's vision of food is out of reach of most Americans (plus, he's from Berkeley!). According to their argument, the poor cannot possibly afford to eat well. It costs too much money, and it takes too much effort.
I think that's a bunch of compost. According to The Institute of My Opinions, the decline in access to quality food stems from the fact that Americans rely on someone else to feed them. By some estimates, 90% of colonial Americans were involved in food production. Today, farmers make up less than 2% of the population. Our meals come from drive-thru windows instead of from our own gardens. There are more people in our prisons than on our farms. But I digress.
Can You Spare a Dollar?
A recent study in the American Journal of Clinical Nutrition found that a dollar could buy 1,200 calories of potato chips or 875 calories of soda but just 250 calories of vegetables or 170 calories of fresh fruit. We all know that junk food equals cheap calories.
What they didn't tell you is how much food you could grow from a dollar's worth of seeds. Even buying the organic heirloom varieties, you can get in over your head pretty quickly. A packet of 250 cucumber seeds is $5. You can pretty much bet that your neighbors would call the cops if you tried to grow 250 cucumber plants. But let's take this down to $1. At this price, you get 50 cucumber seeds. Depending on the variety, you might get 4-5 lbs of fruit per plant.
So, with a dollar, a backyard and a few months of growing time, your dollar gets 200-250 lbs of fresh cucumbers. At 45 calories per cuke, that's 9,000 – 11,250 calories. (Yes, I had to do the math to maintain my journalistic integrity. All the data came from the Internet, which further boosts my credibility.)
So Easy, Even a Caveman Could Do It
When starting a garden, it's common to be afraid of failure, but experience breeds confidence. You can make it happen. Just get in the dirt and do it. The way I look at it, humans have been growing food for 10,000+ years. If we've survived this long, how badly can you screw up?
You need several things to get started: dirt, seeds, sunshine and water. These things are cheap and/or free. If you don't have access to a yard, you can join one of Omaha's many community gardens. That's an easy way to get support and tap into someone else's knowledge. If you want privacy, co-garden with a friend or relative or try container gardening. There's no excuse for not finding space. In Spring, you can buy seed packets at garden stores, drugstores or grocery stores. There are online sources for specialty seeds like heirloom varieties, GMO-free and organic seeds. Buy anything that sounds tasty. Also, do remember to store all your garden tools and equipment in a yard mini barn or any other outdoor storage unit for safekeeping. If you do not own one, you can get in touch with shed manufacturers like Goldstar Buildings who can custom build one and also to set it for you.
Most seed packets have directions on how and when to plant your seeds. For more detailed information, go to the library (we still have those, right?) and get some gardening books. The important thing is to avoid overthinking this. "Planting" means sticking seeds in the soil. You can do this. Your seeds will sprout a few days after you've planted them, and you're on your way to eating in a few weeks. You could even opt to get weed killers for your garden. However, if you have pets at home, you might want to consider getting a dog or cat safe weed killer for your plants. E-stores or your local stores could have varieties of the same, but you might have to search for it!
Your Money or Your Life
In modern America, the poorest in our society eat the worst food. You can make an argument that it has been this way for eons, but the trouble has usually been lack of food, not overabundance of nutrient-deficient calories. The film Food Inc profiled a family who felt that they had no alternative to buying fast food because fresh produce was too expensive. They also had to purchase medication to treat diabetes. But, this family was eating hand-to-mouth. They bought food when they were hungry instead of planning meals. By taking a long-range view, anyone can stretch their food budget and afford to eat fresh produce, picked at the height of ripeness and flavor. Plus, your veggies will have more nutrients than cross-country produce.
Buying food is much more expensive than growing it. When you produce something, you save the cost of paying other people to grow, ship, process, cook and deliver your food. It takes a little time, but it's worth the effort. Trust me. As a farmer, I can tell you there's no better feeling than eating something you've grown yourself.

---
Only registered users can comment.