Finding the Food: Between Lincoln and Omaha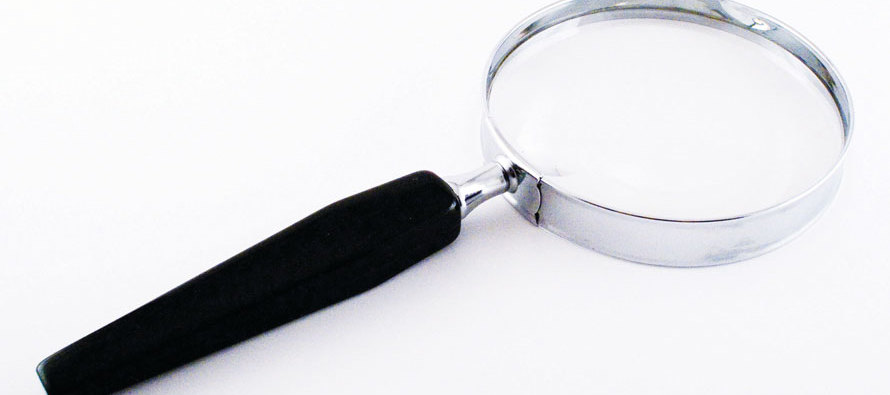 Having grown up in a small town in Northern Minnesota, I always remember going out to eat as getting in the car with the family and ending up at a steak house or a bar and grill up to forty miles away in any direction. These places were usually off on a side road somewhere, buried deep amongst the pine trees or on the shore of the area's many lakes.
I still go out to eat like that a lot. I love to drive the highways and side roads outside of Omaha and find places in the middle of nowhere or in small towns. Sadly, as I drive these roads I do see many steak houses and old restaurants that I would love to experience, but they are now dilapidated and condemned buildings barely hanging onto the signage that let's you know what they once were. There are still some interesting places outside of town although many of them are less than twenty years old and still building up their own history.
Recently I decided to explore a portion of the area between Omaha and Lincoln. The area I chose is the area around Linoma Beach, Ashland, South Bend, and Greenwood. It's not exactly out in the middle of nowhere as you have some of the state's top tourist attractions all right there, but these are unique places doing their own thing and in areas not heavily populated.
The first place that I wanted to go to was the Linoma Beach Lobster Inn that I have not eaten at in probably over a decade. The sign on the window said it was opening the weekend I was there, but it was a ghost town. I am not even sure if it is open anymore and that sign could have been from last year or the year before. I ended up heading over to the Round The Bend Steakhouse & Saloon outside of South Bend. This is where the Testicle Festival happens every summer. Yes, you will have a ball there.
This place is a stand alone building high above the highway and you don't really get a good feel for its size until you are in the parking lot. I was expecting more of an old school steak house feel to the place, but with all of the windows letting in natural light and the scenic views of farm fields and the forest it felt more like one of those places that would sit next to a lake.
The place had many steaks available and some unique takes on prime rib, but I saw the gizzards on the menu and this just felt like more of a place to enjoy fried foods to me. The extremely prompt and friendly waitress confirmed that I had made a good choice and within minutes I had a plastic mesh basket full of fries and gizzards. You did not have to put up a fight to eat these gizzards. They were tender and easy to bite into. They were not the over battered type where restaurants try to hide the fact that you are actually eating a gizzard underneath a silly amount of breading. They were served with a pre-packaged side of Sweet Baby Ray's BBQ sauce, which was fine, but of course you always hope for an original house made sauce. The breading was not overly seasoned and, you really get a taste for the actual gizzard, which is what I enjoy. I am guessing those testicles are not sugar coated either. The crinkle cut fries were your typical variety found in small town Dairy Queen stands. There were plenty of them and I took them home along with many of the gizzards that were generously served. This is a great place to stop by if you are out golfing, biking, or driving through the area. It's a perfect place to take the family before or after a day trip to one of the area's many attractions.
As stuffed as I was at this point, it was a gorgeous Saturday and I wanted to head to the main street in Ashland. Ashland's main street should be an archetype for small towns across the nation. It is pretty, inviting, and almost all of the shops are full of vibrant businesses. Unfortunately a portion of it looks to have been hit by a fire recently, but I am sure that town will have that rebuilt in no time.
Driving through I was immediately attracted to a place called Cheri O's. It had a bright awning that told me it was an ice cream and coffee shop. It had plants on the sidewalk and a sandwich board advertising a crab chowder soup on special. The place was packed on a Saturday afternoon and you immediately knew that this is where the locals gathered to discuss the topics of the day. It was a quaint place that felt family run and was packed with knick knacks, a gift shop, and felt like what it is; a small town ice cream, coffee, and sandwich shop.
I pulled up to the "bar" and looked at a mammoth sundae being made in goblet style glass dish and figured I would need to go the cone route considering I just had a big lunch. One of the fun things here is that they have many kinds of cones to choose from. Cookie, chocolate, waffle, and a few other varieties. I had to try the pretzel cone and it went surprisingly well with the Goodrich peanut butter fudge ice cream I had them fill it with. I also took away a toasty and tasty cup of coffee to go for my drive back to Omaha.
My final stop, albeit a few days later, was at Parker's Smokehouse which is located in the middle of Ashland and Greenwood on Highway 6. This BBQ joint isn't native to the Ashland area, as there is one in Lincoln as well, but it did have a local vibe to it. It's only been in existence since 2008, and I was surprised to find that they didn't try to faux junk the place up. Restaurants such as this should let that stuff build up over the years and not just go dump old signs and rusted out stoves all over to add atmosphere. Thankfully this place just dimmed the lights just right, put in some nice tables and booths, and some large paintings depicting days past.
I seated myself at the bar and was immediately given a menu and asked for my drink order. The bar serves domestics, but seems to have some deal with Nebraska Brewing Company, as well, as they had many of their craft beers on tap and you could take home growlers of the brew from Parkers.
I ordered a two meat plate with brisket and four ribs along with some steak fries and mashed potatoes. The ribs were tender and not the fatty fall off the bone type. They were dry rubbed and eating them naked ended up being preferred over drenching them in one of the six sauces. One of the welcomed services the bartender did for me without asking was to bring me out six steak fries for me to try with all of the six sauces as I was waiting for my food. There was an original sweet sauce, which I ended up sticking with on my brisket, and many hotter vinegar based sauces which were not over the top but plenty hot and sometimes mixed with the sweet. The brisket was extremely tender and served on a plain piece of bread as it should be. This was the highlight of the meal. The mashed potatoes were skin on and cooked perfectly with a tasty country brown gravy and the steak fries were standard variety and lightly seasoned.
I really enjoyed my meal here and will be making future trips just past Ashland to enjoy it again. I also have to say that the service here was some of the best I have had in years. I felt like they wanted me there, they educated me on their establishment, and wanted me to enjoy my experience and come back again. With summer here, the Ashland area is great for day trips for many different reasons. The welcoming people, good food, and small town atmosphere is yet another one.

Marq Manner
MarQ Manner is a fan of Americana. He is interested in small town cafe's, roadside BBQ, getting a hotdog from a stand made in the likeness of George Washington, and the grittier eating atmospheres found in out of the way places. MarQ has been writing about the local music scene for The Omaha City Weekly for the past five years and has also written music features for many other rags and blogs.
---
---
Only registered users can comment.