Five of our Favorite Appetizers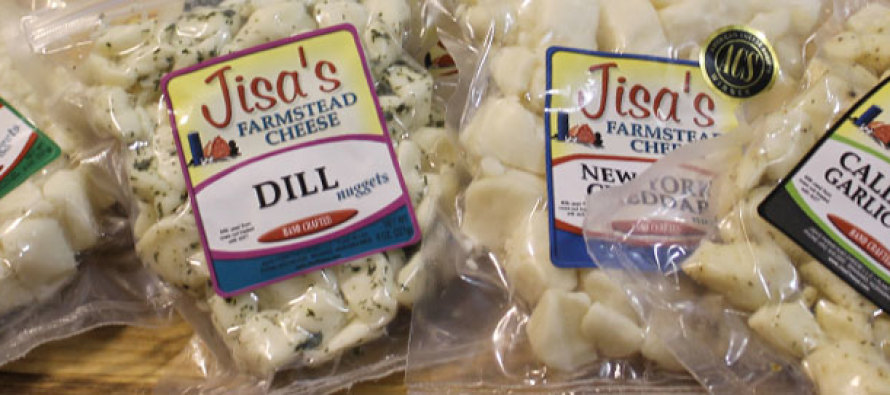 It seems as though everybody has a list these days. Best of this, best of that – but what really makes those lists any different from each other? For the most part, not much because lists have been taken over by evil advertisers and hunchbacked marketing executives to sell more ad space. Well maybe hunchbacked was a bit much, however, I promise that none of the restaurants on my list, paid to be on it.
It was a little difficult narrowing down my favorite appetizers in the metro to only five, here in no particular order, is my list of favorite appetizers in Omaha.
Stokes Grill and Bar – Fusion Wrap
When I first moved to Omaha years ago, Stokes Grill and Bar quickly made my list of restaurants I would visit over and over. Stokes has an award winning wine list, which is a big draw for the restaurant; however, it's the colorful and well-executed Fusion Wrap that brings me back to Stokes every time.
The Fusion Wrap is a tortilla with an exciting array of ingredients. From a lightly seared Ahi tuna seasoned with coarse salt and fresh cracked pepper, layered with a crisp vegetable slaw that hugs the tuna with the tortilla holding all the ingredients together. The chef artfully plates the wrap, dawns a blackberry-wasabi sauce and garnishes with a handful of fresh cilantro and oblique cuts of fresh green onions.
Jams – Baked Scampi
Jam's is an Omaha original and has stood the test of time in a very difficult restaurant market. It still amazes me to this day how the kitchen staff is able to execute great food consistently out of that very small kitchen.
The Baked Scampi with Havarti Cheese, is one of my favorites on the static menu at Jams. Tender shrimp bathing in a delicious cream sauce and topped with a generous portion of havarti cheese. Toasted to a golden brown and piping hot – now excuse me, while I place a to-go order.
Hiro Sushi and Hiro 88 – Wasabi Stinger
Back when sushi was a humorous thought in the Midwest, Hiro Sushi was at the forefront of the now popular trend in Omaha. Now with two locations in Omaha it is even easier to get a hold of my next appetizer in the area, the Wasabi Stinger.
The Wasabi Stinger is an eight-piece sushi roll that blends traditional sushi techniques with rich flavorful ingredients. The inside of the roll consists of tempura shrimp, cream cheese, sliced cucumber and de-seeded fresh jalapeño. Once those ingredients are secured into the sushi rice the entire roll is covered with shredded crab meat and topped with two fantastic sauces. A midnight black eel sauce and a cool wasabi cream sauce. This is one of the most balanced sushi rolls around with fun textures like the crispy tempura and crunchy jalapeño added to the richness of the cream cheeses and the striking color scheme of the sauce. A "must have" anytime time of year.
Saigon Surface – Calamari
Saigon Surface is one of the new restaurants to open in the downtown area this year and is already creating a buzz with their "iPad at every table" idea in the forefront of national culinary trends.
Saigon Surface is the inspiration of Saigon Restaurant, the family business that has been operating in Omaha for 15 years. The restaurant space has great seating and is done elegantly for such a small narrow space. The room is complimented with smooth lines, functional seating and light fixtures that could easily be the center of conversation.
What I enjoy about my next appetizer is the beauty of properly executed food, no matter the type of cuisine. I have a few benchmarks that a restaurant should execute flawlessly; one of those is calamari. At Saigon, the calamari is done simply with Asian spices and a light batter to protect the mouthwatering bites. Serving with a dipping sauce has become customary with calamari on menus, however if the dish is done properly, rarely will you need a sauce to carry this seafood staple. In case you are a sauce junky though, sweet and fiery chili sauce accompanies the dish. However try that first bit without sauce – you'll thank me later for it.
Blanc Burgers and Bottles – Jisa's Cheese Curds and Lucky Bucket Onion Rings
Blanc Burgers and Bottles is one of the most talked about fast casual restaurants to open in Omaha recently. Only because I was so impressed with their onion rings, I selected two appetizers worthy of note at Blanc.
Onion rings. I crave them often but am too often disappointed. However, at Blanc's, I went back to the shopping cart of Lucky Bucket lager onion rings numerous times to get my fix. They're the best onion rings I have ever had. The onion was tender and not stringy like most recipes and the Lucky Bucket beer batter was light, crunchy and flavorful.
My absolute favorite starter on the menu was Jisa's cheese curds, named after the source, Jisa's Farmstead Cheese in Brainard, Nebraska. The serving dish is a miniature fry basket filled with the warm cheese curds. The cheese was fun, tasty and perfect with the sweet, roasted tomatillo chutney.
So there you have it – five of my favorite appetizers in Omaha. Get out there, try something new, or just visit an old favorite, whatever you choose make it a delicious one.
John Horvatinovich
John Horvatinovich is a food industry warrior who has fought many battles in the culinary field, from ACF chef instructor, to manager and owner of numerous restaurants. When he is not thinking of the food and beverage industry he is playing dress up with his four daughters. John is also an accomplished air guitarist in his own right.
---
---
Only registered users can comment.