From the Willamette Valley to Omaha: Illahe Vineyards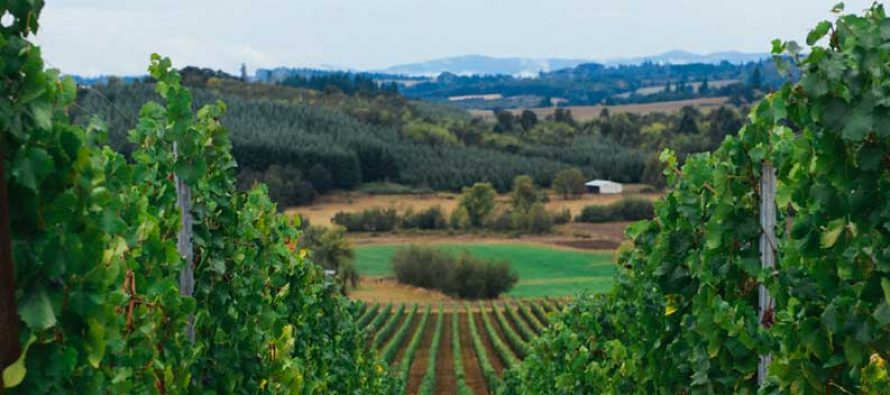 In 1983, Lowell Ford got his hands dirty planting grapes in the dirt of what would ultimately become Illahe Vineyards in Oregon's Willamette Valley. Taking advantage of the Missoula Floods, which some twelve thousand years earlier had rushed between the Coast Range and the Cascades, leaving in its wake deposits of rich soil that was as diverse as it was crop-friendly. Back when Lowell Ford planted his grapes, Oregon's Willamette Valley was far from the internationally renowned wine region that it is today. That same year, 1983, the Willamette Valley was formally approved as an AVA, adding to already building excitement about the potential of the fertility and terroir of the region. The following year, Robert Parker would visit the valley, thrusting the region and its growing population of wineries and grape farmers further into the spotlight of international viticulture.
Lowell and his wife Pauline's son, Brad, took the long way to becoming a winemaker, getting a degree in classics and working in a myriad of careers before participating in the 2004 vintage harvest, and subsequently becoming the winemaker at his parents' winery. Along with Nathan Litke, his assistant winemaker, Brad crafts wines with a distinct sense of place, and in a way that perhaps nods toward his previous career in carpentry, or maybe even his love of literature, suggestive of intense attention to detail, uncommon patience, and reminiscence of simpler, quieter times.
Along with Doc and Bea, the vineyard horses, and Logan and Powpow, the winery dogs, Brad and Nathan craft the wines that Brad's wife, Bethany, is then responsible for selling. I met Bethany at a trade show for Anchor Beverage, their distributor here in Omaha, and was excited when I first tried their wines.
Bethany did such a fantastic job of organizing her booth at the trade show, I have never forgotten it. Not only had she brought along plenty of samples so that attendees could taste the wine, she also had some lovely business cards, brochures, and posters printed that enabled her table to stand out from the crowd. She wasn't just pleasant, but approachable and genuine too, making people feel comfortable when they were around her booth. Once you had tasted the wine, she even has water for you to drink after if you wanted to. She'd customized them with her business name and contact information and well, it was impressive! For someone to visit a site like https://customwater.com/ and have their own water labels printed, well you know they're going to go the extra mile for you, which is why I've kept in contact. I was so impressed and this just goes to show how important it is to use promotional materials to your advantage when attending trade shows.
Anyway, since that time, I've become a huge fan, and have tasted through much of their portfolio. What follows are my own brief tasting notes, as well a list of places where you can purchase Illahe wines in Omaha. Illaha also participated in this year's VinNEBRASKA event, helping to raise $280,000 dollars for Partnership for Kids, and furthering their investment in the Omaha community.
Gruner-Veltliner:
This wine is terrific, and an uncommon domestic take on the classic Austrian varietal. It boasts subtle lime and mineral notes that start popping in the presence of salty food. Light lemon hue that pales emerald in the light, it's aromatic and slightly grassy on the nose, crisp and refreshing upon the palate. This wine is available in Omaha at the following places:
Spirit World
Wohlners
Corkscrew Blackstone
Twisted Cork Bistro
Wine Cellar 510
Pinot Gris:
An aromatic floral bouquet leads into a palate of crisp green apple, tart citrus, tropical fruit, and mild spices. Soft in the mouth, exposure to oak is evident and adds complexity. A terrific patio wine, you can find it in Omaha at the following locations:
Wohlners
Beacon Hills
Spirit World
Dolce
Hy-Vee (Linden Market)
Monarch Prime (Hotel Deco)
Wine Cellar 510
Viognier:
This wine boasts a beautiful floral nose and the palest of coloration. Crisp and acidic on the assault with hints of stone fruits, pear, subtle citrus and delicate saline, it's both refreshing and expressive. You can find this wine at the following Omaha locations:
Beacon Hills
Vino Mas
Hy-Vee (Linden Market)
Wohlners
Wine Styles
Spirit World
La Buvette
Pinot Noir Estate:
Simply gorgeous. Black cherry, blackberry, and hints of vanilla, it is velvety-smooth and easy drinking. Less complex than the 1899 and balanced in favor of acid, its got a classic Pinot Noir profile and drinks well above its modest price point. You can find it at the following locations in Omaha:
Pacific Cellars
Hy-Vee (156 & Maple)
Inkwell
Wine Styles
Hy-Vee #8 (Linden Market)
La Buvette
Corkscrew Rockbrook
Wohlners
Hy-Vee (Cass St.)
801 Chophouse
Wine Cellar 510
Spirit World
Jake's Cigars & Spirits
Howard St. Wine Merchant
Spencers Steaks & Chops
Hy-Vee (Stony Brook)
Cedar
Pinot Noir 1899:
This is maybe the coolest wine I've ever had simply because of how it is produced. The short story: no electricity, and only techniques and materials that were available in 1899. Let your imagination run wild with that, or get online and watch the video on their web page. This wine ultimately leaves the winery via canoe. It's an extremely cool concept and, just as important, it's an extremely good wine.
Clear with medium plus to deep intensity in a ruby hue, the nose was light at first but developed over time into a more expressive and intense experience. As you would expect, this wine is full of character. On the palate, a balance of mouth-watering acidity, coarse tannins rare to the varietal, and dark cherries ultimately expand into notes of rye and subtle dill, oak-imparted hints of vanilla, and that classic Pinot funk. A rich, easy-drinker, this is totally its own wine, and an experience unto itself. I highly recommend it. You can find it in Omaha at the following locations:
Wine Cellar 510
Hy-Vee (Linden Market)
Pinot Noir Percheron:
Bing cherry and mild raspberry give way to spicy notes of black pepper and subtle vanilla, with a touch of cedar toward the back of the palate. This is the wine that first got me excited about Illahe, and for that I'm grateful. You can find it at the following Omaha locations:
Wine Cellar 510
801 Chophouse
Rose'of Tempranillo
I've always appreciated the spirit of ingenuity and creativity that I find in Illahe wines. I wouldn't expect to see this varietal, which favors warm desert climes, in the Willamette Valley to begin with, much less to see it turned into a rose', but here you have it. A beautiful nose that was reminiscent of a watermelon jolly rancher and a gorgeous salmon-pink hue follow up with a wine that is everything I want from a rose'. Delicate strawberry and rose petal abound upon the palate, and a faint mineral-saline quality – perhaps indicative of coastal terroir, gives it a distinctly Provence-like nature. At 12.5% ABV, it is the picture of delicacy. Presently, you can find this rose' at the following Omaha shops:
Hy-Vee (Linden Market)
Spirit World
Corkscrew Wine & Cheese (Rockbrook)
La Buvette
Corkscrew Wine & Cheese (Blackstone)
Illahe is a Chinook word that means "earth" or "place" – appropriate for wines that offer such a tremendous sense of place. What Lowell Ford began by working the earth in 1983 has today grown into one of the finest wine producing estates in all of the Willamette Valley. The Ford family are making a wide variety of extraordinary wines, and Rob at Anchor Distribution is making sure that these wines get from their place out in Oregon to ours right here in Nebraska. Known for terrific value and quality, Illahe has fast become one of my favorite producers in the Pacific Northwest for their creativity and consistency. As summer nears, I hope the list above helps you locate some of these terrific wines for yourself, bringing a little bit of Oregon to all of us here in Omaha.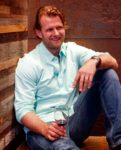 Mark Gudgel
Dr. Mark Gudgel is a wine writer and educator who holds credentials through the Wine & Spirit Education Trust (WSET) and is working towards becoming a Master of Wine. His interest in wine was sparked on his honeymoon to Napa and Sonoma. Gudgel and his wife, Sonja, have co-authored several articles as well as a book on the wineries of Nebraska, to be released in the spring of 2017. Gudgel is a regular contributor to Food & Spirits Magazine and American Winery Guide, as well as the blog he maintains with his wife, www.itheewine.com. Mark and Sonja live in Omaha with their children and their dog.
---
Related Articles
Summer is over, but light, tart, refreshing wines are just as enjoyable on a crisp, cool fall evening. I can
While all of Nebraska's Vineyards and Wineries give us something different on the wine shelf than the norm, Cuthills has
Home brewing – two simple words that can spark the interest of beer expert and novice alike. Every time I
Only registered users can comment.