Fus-Asian: Spicing Up Autumn Afternoons with Asian-Inspired Fusions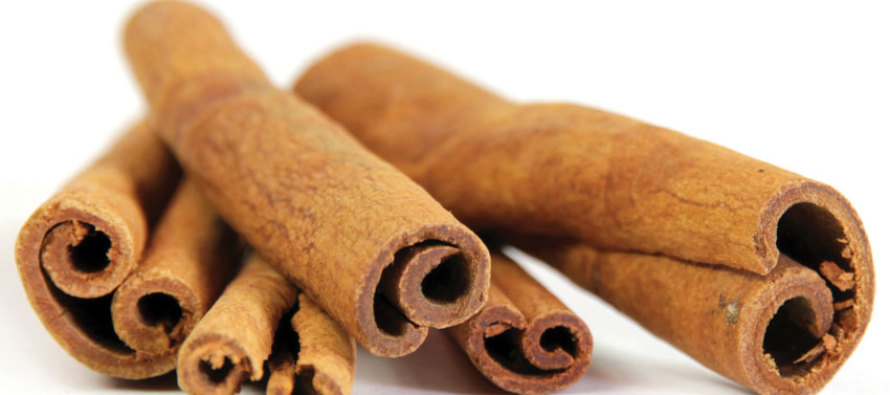 Peruse this collection of infusions inspired by the cuisines of several well-known Asian countries. Some are complex, some simple and elegant, all are delicious. Let their spices and savory notes transport you into autumn.
Masala Chai Rye
The delicious and luxuriant flavors of traditional Indian masala chai (spiced black tea) evoke autumnal weather as well as American pumpkin pie or apple cider – probably because they share many of the same ingredients. The spice blend pairs neatly with rye whiskey, which has a spiciness of its own as well as an oaky, rounded sweetness. Rittenhouse makes a great base, with a low price point, great flavor and enough backbone to stand up to the strong spice. When selecting a black tea look for something malty, like a mild Assam.
750mL rye whiskey
½ cup loose black tea
3 tbsp fresh ginger root
2 cinnamon sticks
1 tbsp whole cloves
2 star anise pods
2 nutmegs

Prepare the dry ingredients
Peel and grate the ginger root. Snap the cinnamon sticks into pieces to release their aromatic oils. Use a mortar and pestle or a mallet to gently crack the nutmegs. Place the dry materials in a clean Mason jar and cover with the whiskey. Seal and label the jar, then stash it somewhere dark and cool for a few weeks. Strain the infused whiskey; discard the solid materials. Strain again to remove any sediment. Rebottle the whiskey and use it to make a spicy, sweet cocktail on a chilly night.
Agni Punch (serves one)
1 part masala chai rye whiskey
1 part coconut milk
1-2 tsp honey
orange peel
Bring the coconut milk to a gentle simmer. Measure the infused whiskey into a heatproof glass. Pour the heated coconut milk over the whiskey, and stir in the honey. Gently swipe the rim of the glass with a piece of orange peel to leave behind a fragrant trace of citrus oils. Float an orange spiral on the beverage for garnish.
Chrysanthemum Vodka
In traditional Chinese medicine, chrysanthemum flower treats a variety of complaints with an ancient reputation as a cooling herb. The plant has a particular affinity to the liver and the eyes. Chrysanthemum blooms in the autumn, but its delicate flavor can be bottled and savored throughout the year. Employ a neutral base spirit to allow the floral and tea notes to really shine through – locally distilled Cut Spike vodka works perfectly well for this infusion.
750mL vodka or similar neutral spirit
1 pound chrysanthemum tea
Prepare the dry ingredients
Chrysanthemum tea – essentially just the dried flowers – can be found in many teashops, health food stores and Asian markets. Simply place the flowers in a clean Mason jar and cover with the liquor. Seal and label the jar then stash it somewhere dark and cool for about a week. Sample the infusion – if it tastes weak, cap the jar and let the mixture infuse for another week. Strain the infused spirit; discard the flowers. Rebottle the spirit. To use, pair with soda and simple syrup for a cooling Collins on warm autumn afternoons.
Golden Flower Lemonade (serves one)
2 oz chrysanthemum infused vodka
2 oz Koval chrysanthemum & honey liqueur
1 oz fresh lemon juice
soda water
Shake vodka, liqueur and lemon juice over ice and pour into a highball
glass. Top with soda water and a twist of lemon.
Vietnamese-Inspired Coffee Brandy
Strong, sweet coffee – my favorite aperitif to a delicious bowl of bún or a hearty bánh mì. This infusion employs a brandy base, another nod to the French colonial history of Vietnam. Choose a coffee bean with fruity notes to complement the spirit. For the brandy, choose something of a higher quality. Many infusions can be done with a less expensive spirit, but unfortunately the quality of American brandies varies wildly. I prefer a craft variety, such as Clear Creek Distillery Oregon Pot-Distilled Brandy.
750mL good quality brandy
8 to 12 ounces good quality dark roast coffee beans
Green cardamom pods, quantity adjusted to preference
Prepare the dry ingredients
Grind the coffee beans to a coarse grind to release more of the beans' aromatic oils. Use a mortar and pestle or the heel of your palm to gently crush the green cardamom pods. Place the dry materials in a clean Mason jar and cover with the brandy. Seal and label the jar, then stash it somewhere dark and cool for a few weeks. Strain the infused brandy; discard the solid materials. Rebottle the brandy and enjoy with bánh patê sô (a delicious, flaky meat pastry inspired by French cuisine).
Brandy Indochine (serves one)
2 parts coffee-infused brandy
1 part sweetened condensed milk
1 part half & half
pinch of ground cardamom (optional)
Shake ingredients over ice and strain into a chilled cocktail glass.
Sprinkle with cardamom.
Mugicha White Whiskey
When Westerners speak of barley beverages, the topic is usually beer. In Eastern Asia, it's a slightly different story. Mugicha, or roasted barley tea, enjoys enormous popularity as a summertime non-alcoholic beverage in Japan. In Korea, folks consume barley tea (known there as boricha) year-round. The tea appears at markets in several forms – loose roasted barley corns, individual tea bags of roasted barley, and a pre-bottled version for convenience. This infusion combines the toasted maltiness of roasted barley with white whiskey. The variety of white whiskey and the type of barley (hulled, naked, and pearl) will have a profound effect on the outcome of the infusion. This infusion recipe includes roasted barley with 100% rye whiskey and the addition of green tea leaf. The result is a spicy, floral infusion with notes of malt and grass.
750mL Koval White Rye Whiskey
1 cup uncooked barley
¼ cup high quality green tea leaves
Prepare the dry ingredients
Pour the barley into a large, dry skillet and toast over medium heat for ten minutes. Stir the grains and shake the skillet every once in a while to ensure an even toasting. When the grains turn rich brown in color, remove them from the heat source and spread over a paper towel to cool. When the grains have cooled completely, place them with the tea leaves in a clean Mason jar and cover with the white whiskey. Seal and label the jar, then stash somewhere dark and cool for a few days. Sample the infused liquid every day or two to control the strength of the flavor – especially if you choose to add green tea to the infusion. If the green tea infuses too long, it will impart a strong bitterness to the whiskey. You can even strain and discard the tea leaves to allow the barley more infusion time. When the balance feels just right, strain the infused whiskey and discard the solid material. Rebottle the whiskey and enjoy it straight up or on the rocks, savoring the complex balance of grains and greens.

Mallory Finch
Mallory Finch is an entrepreneur with an ardent interest in the intersection of food and spirits. Born and raised in the Midwest, Mallory constantly seeks to broaden her knowledge of native edibles and herbs through self-education and discovery. In 2013, she co-founded Black Iris Botanicals, an herbal body care and cosmetics venture which focuses on local and natural sources.
---
Only registered users can comment.