Gotta Have It: Garlic Roaster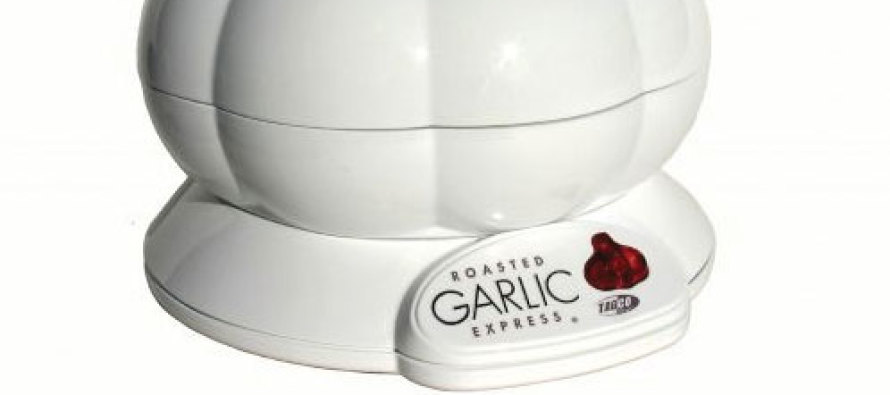 Turn your kitchen into a fun place to create the meals to enjoy with friends and family with some of my tried and true gadgets.
This is my all time favorite gadget. It makes easy work of a quick sauté of zucchini and carrots that present beautifully for an elegant dinner party or a meal for one. It also make a beautiful cucumber salad, just toss your cucumber strips with seasoned rice wine vinegar, place in martini glasses and add some small diced tomatoes and a bit of goat or feta cheese and you have something special.
This makes a perfect hostess gift. Cost $7.00
The Roasted Garlic Express
The Roasted Garlic Express is the easiest way to perfectly roast your garlic. Roasting only takes 25 min in this handsome little devil. It turns your garlic into a paste that is mellow and nutty in flavor. I always keep roast garlic on hand in a small air tight container in my refrigerator to use for a multitude of dishes. This gadget is put to use weekly. And it is so cute! $39
Oil Mister
To me, this is a must because you use the oil of your choosing instead of cooking spray. Fill it with a good quality olive or grape seed oil, and just a few pumps will spray a fine mist of oil on anything. From oiling a sauté pan, a quick spray on a tortilla before warming to make a burrito, on vegetables to roast in the oven, the possibilities are quite endless. Try taking thin cut slices of potato with a spray of grape seed oil, season with salt and pepper and pop into a 400 degree oven. Home made potato chips with less oil, which mean fewer calories, and it saves you money. $15
Dessert Whip Whipped Cream & Dessert Maker
For freshly prepared whipped cream in seconds, the iSi Dessert Whip is the ticket. Add heavy or whipping cream and twist in an iSi cream charger. It¹s that easy! You can add your favorite liquor to it and it will keep fresh for 14 days. It is at the ready for a coffee drink or to top hot chocolate. $49.

Judy Gilliard
Judy found it an honor to write a monthly feature on entertaining for Emeril Lagasse on emerils.com, for three years. She is a member of the International Association of Culinary Professionals, America Culinary Federation, American Women in Radio and Television, and The American Institute of Wine and Food -- which keeps her in tune with the latest happenings in the food world.
---
Only registered users can comment.