Healthy Seasonal Eats and Treats: A Local Guide to Making Better Choices for Your Body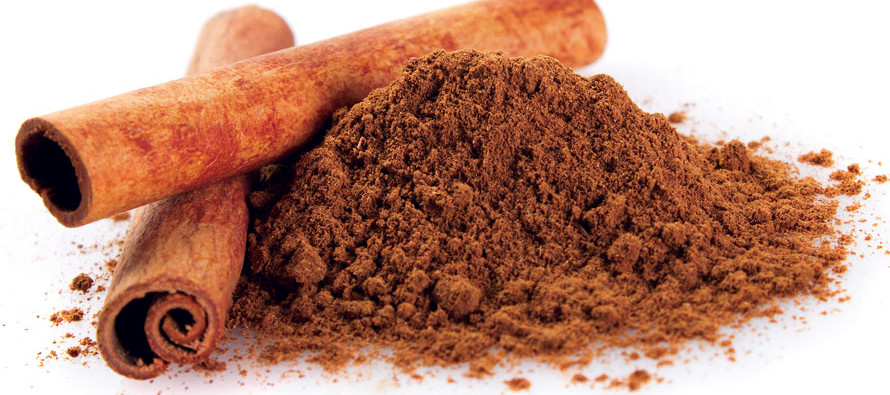 The Holiday season brings with it shorter days, colder weather, work parties, friend's parties and family gatherings. It can be easy to indulge in everything. Our city and surrounding areas offer ways to eat, drink and be healthier quite often, giving you an opportunity to enjoy your favorite pastimes. Here's this writer's guide to making a few better choices without sacrificing your palate or your waistline.
Beverages
A healthy holiday starts with our beverages. Cold weather and coffee go hand-in-hand. I can't count the number of times I've dashed indoors after a chilly winter's day only to head straight to the kitchen for my coffee maker. If you'd like to start making your own coffee, rather than spend money at swanky cafes every day, view the full list of some of the top pour-over coffee makers to get started on your journey.
Fox Hollow Coffee at Papillion Parkway and Blondo Streets is my favorite coffee shop in the city, and lucky for me, it's right down the street. Coffee lovers can reduce their calorie intake with Fox Hollow's huge variety of sugar free flavors. "Customers can come in for a sugar free caramel latte with skim milk and reduce their calorie intake without sacrificing flavor" says owner Cindy Lear. Fox Hollow has a distinctive 'fit frappe,' "it's a coffee drink with no caffeine (unless asked for), protein milk, and it's low in sugar. Customers can get it in vanilla or chocolate" adds Lear. Fox Hollow also has fruit smoothies for those looking for a fruity, healthy beverage. To find Fox Hollow's sugar free coffee and smoothie flavors, check out foxhollowomaha.com
The Juice Stop is another smoothie specialist and has several locations across the metro. Juice Stop's menu is massive. They can be used as a low fat, low calorie breakfast or lunch replacement during the holidays says Malia Mayer, co-owner of Juice Stop. "Our 'knock out' is popular because it's our lowest calorie option, and those still looking for holiday flavor could try the 'slap shot'. A popular choice because of its crisp cranberry taste". For menus and locations; visit www.juicestopomaha.com.
Soup Saving Calories
With the abundance of events and temptations to eat out, eating well when at home is even more important. Soup lovers have a terrific option just north of the Metro with Soup-N-More. Rebecka and Allen Fleischman started their family run business back in 2010 out of a desire to feed their family healthy home cooked meals. "Our grandson can pronounce everything that's in our soups," Rebecka says. They have several flavors with creamy pot pie being their best seller. Their soups are full of natural ingredients.
A regular size mix makes one and a half to two quarts of soup while their family size mix makes three and a half to four. "Our soups are an excellent healthy choice for people during the winter as they can stay warm in a crock pot for up to 48 hours and can be refrigerated once fully cooked for 5-7 days," Fleischman added. Soups still in the package can be stored for 4-5 years. Customers can purchase their soup by visiting the website at www.soupnmore.com and calling in your order at 402-687-4149. Orders placed before noon on weekdays are shipped the same day.
Provide a Healthy option at Pot Lucks
The days of bountiful baskets and bags of fresh foods from local farmers' markets and road side stands may be well behind us, but that doesn't mean we have to sacrifice everything. A visit to Tom?to Tomäto, near 156th and Center Streets, has local and regional vendors that can help your healthy holiday eating habits. I've had the excellent barbecue, hot and pizza sauces they sell. You've got access to a fine selection of meats including free range chicken, beef and bison. Vegetable lovers may be able to find potatoes, turnips, mushrooms and even carrots to add to their winter cooking stable. Visit their website at tomatotomato.org for updated hours and updates.
The Spice is Nice
Cinnamon is a common flavor this time of year and according to the U.S. National Library of Medicine, it may help with the treatment of muscle spasms, infections and the common cold. Sprinkle a dash in your coffee, your oatmeal, even your salsas for an extra layer of flavor. I prefer the richer, more lasting flavor of Ceylon cinnamon that I get at the Savory Spice Shop in Rockbrook Village.
I also visit Savory Spice to add a healthy kick to my holiday eating. Chiles can speed up your metabolism, which is handy during this time of year. Savory has a large variety of peppers in dried, powder and sauce form. They give you guidelines on the labels for their heat level and how to use them. Debbie Akuryek, co-owner of the Rockbrook Savory Spice told me the ancho, aleppo and urfa peppers are their most popular. Customers can test both the aromatic and taste bud appeal of each variety before purchase. To check out Savory's spice selections, visit savoryspiceshop.com/nebraska/omaha.
Portion Sizing on your evenings out
Not only is portion sizing important in your potlucks, it's also important when deciding dining out options. Several eateries offer smaller plates and top-notch taste. A few of my favorites are: Heritage Food and Wine downtown, Mula in the Blackstone District and España in Benson. Another calorie counting strategy is to choose a happy hour and make it a meal. I'll head to any Roja, Shuck's, Plank or Jackson Street Tavern downtown, or Ponzu Sushi and Grille in Aksarben for an early, flavor packed dinner without expanding my belt loop as much.
Caving to the Candy Crush
If you can't escape the candy crush, then take a step back in time at Hollywood Candy on 12th and Jackson where you can pick up a peppermint variety of your choice. Peppermints are not only good after dinner choices, but can also be used as an aperitif that can help quell an appetite. If peppermints are not appealing, then Hollywood has a bevy of gum choices that can keep your jaws active and take away an eating temptation. To learn more visit hollywoodcandy.com.
The holiday season in Omaha is full of festivals, family gatherings and fantastic foods. From the Lot 2 chocolate donut holes, a Gerda's peanut butter roll, or that favorite candy of yours that Mom only makes this time of year, it's easy to stray off the healthy track.

Kent Cisar
Kent Cisar searches the local and national scene for unique ingredients and flavors to bring to the table here in Omaha. He'll catch his own fish from Florida, ship farmer's market shrimp from Louisiana, stash jams from the Pacific Northwest, or find the best cut of meat from a Nebraska farmer. Kent believes that regardless of where the it comes from, good food is meant to be shared.
---
Related Articles
In honor of the Great Omaha Chocolate Festival coming up on September 30th, I've decided to tell y'all a little
The Thunderbird Salad date's back to the 1960's when Executive Chef Luis Villamonte at the Happy Hollow country club served
We've all been there: Unable to find the time to make dinner, not wanting to leave the house due to
Only registered users can comment.