Publisher's Pick: Laos Thai Kitchen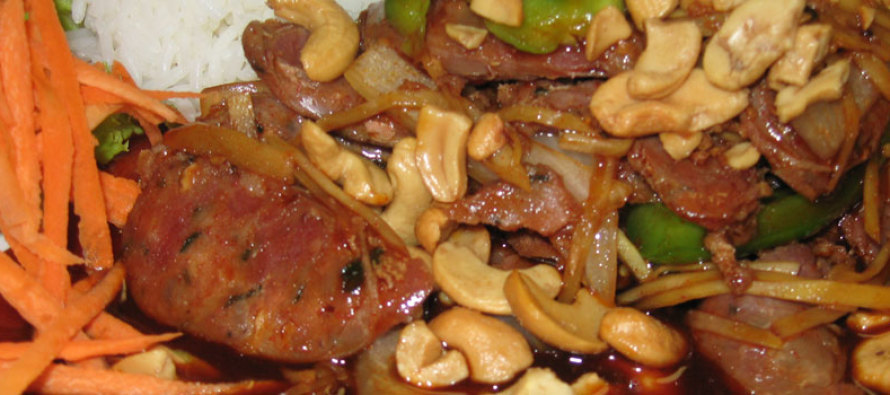 Following along the lines of last issue's Publisher's Pick, picking the place that I hear the most about during the span of a couple months, I latched on to another old-school Omaha place that seems to be somewhat of a secret.
That is, except for those that love Thai food.
Laos Thai Kitchen, situated at 4520 South 24th Street (across from Omaha South High School), qualifies as a hidden gem to the uninitiated. Although open nearly 15 years, I hadn't heard about it until one of my friends mentioned that it had the best Thai food in town and I should check it out. Being the publisher of Food & Spirits Magazine, I take any claims of being 'the best' seriously and always look into it. So, I called everyone I knew that was fan of Thai food, and some that weren't, and, easily, the consensus was that it was either the best Thai place they had been or the best Thai place that they hadn't been to yet. Either way, it seemed worth checking out, at the least, and, so I went to lunch with my buddy, Dave (also photographer for FSM), to do just that.
Laos Thai Kitchen is in the same location as Laos Thai Market and you know it as soon as you walk in. After the unassuming entry you find yourself in a small market of decidedly Asian (probably Thai) food that, I'm sure, is all very good although I'm not sure I'd know what to do with it. After peeking around the last of the grocery goods, a small spot with around eight tables is your final destination.
I should probably mention that my experience with Thai food, while not tragic, has been nothing great either. When I lived in San Francisco I tried Thai, mostly curries and pad Thai, many times. It always left me full, but not entirely feeling like I had a great meal either. I'm also not a huge fan of food that is hot, not even fiery, but hot can be too much for me. That being said, I went into it with open mind…
…and it's a good thing because the menu is ginormous – pages of things that I had no idea about except for the description given below it. With my past lackluster experience with Thai food, I was really hoping for a menu with just two things on it so ordering wouldn't be a challenge. We spent about 20 minutes examining the menu, ordering fresh spring rolls and happy fried meatballs, before I realized I should just ask our waitress for her suggestion – after all, she would know, right? Dave ordered the chicken Pa Nang Nuea, also known as curry, and I, following the waitress' recommendation, ordered the Thai sausage. We ordered both on about a 'four or five' on their hot scale. To round things out, we also ordered two Thai iced teas.
The appetizers – fresh spring rolls, happy fried meat balls and the free Thai crispy spring rolls (a nice unexpected bonus) – seemed to be a huge amount of food for just appetizers. Served with four different condiments – I won't pretend I knew what they all were but one was red chili flakes, one was hotter than that and oily (possibly chili oil), one was sweet (maybe plum sauce), and then there were peanuts (yes, peanuts). The crispy roll was great and the fresh spring rolls were even better, and certainly fresh. The happy fried meat balls, while not entirely happy (the texture took some getting used to) were definitely close to at least joyous and ended up being something I would seek out and order again.
With all the appetizers we could have easily ordered just one entrée but our chicken curry and Thai sausage arrived in what seemed like a less than average wait (great for lunch). The chicken curry was good and there was a lot of it. Dave wished it would have been hotter but I thought it was perfect and with loads of chicken. The Thai sausage was stellar and makes my list of favorite dishes throughout the metro. The sausage was homemade (really!), grilled and tossed with fresh ginger, peanuts, chili, shallots, green onions, cilantro and lettuce. The sausage had some heat of its own but combined with the rest of the entree, came across as a great part of the dish – it hit the same comfort food zone as chili for me.
The Thai tea, while not my deal at the time (it had some sort of spice to it) is probably an acquired taste as I now find myself craving it and will probably make my way back soon to get some and try it again. And that seemed to be one of the big things about Laos Thai Kitchen; while many of the things on the menu weren't very familiar to me it was all things that were obviously cooked with love and care. I found myself feeling totally satisfied with my meal and looking to find a reason to go back. To me, it was like comfort food reinvented.
So it was no surprise when I talked to the owner, Darunee Watkins (who also helped open Thai Kitchen), weeks after my meal to find out why she was cranking out great Thai food in a part of the country that might not always appreciate it.
"Why? I enjoy to cook," Darunee said. "[Actually] I love to cook. People like me to cook for them."
A short, simple and certainly sweet answer and that comes across in her Laos Thai Kitchen's food.
Price: $43 with tax, tip and three take-out boxes full of food, minus what we ate
Rating: 4/5 Forks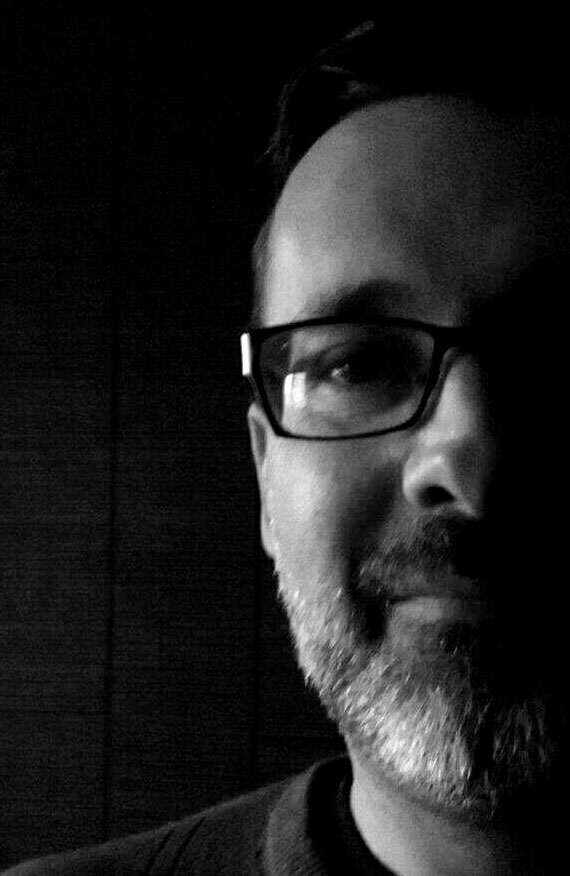 Erik Totten
Erik Totten is the founder and publisher of Food & Spirits Magazine in Omaha, Nebraska. He's worked in publications for the last 21 years at all levels. As well as serving as a writer, designer, photographer and editor, he's also founded two publications which have allowed him to grow into being a publisher, which he would describe as his 'true calling'.
---
Only registered users can comment.