Letter From the Publisher: Issue 10
Big and exciting changes are afoot at Food & Spirits Magazine. I'm happy to announce that FSM has formed a partnership with The Reader family of publications. John Heaston, publisher of The Reader, and I formed this partnership as a sort of expanded commitment to the food and spirits industry here in Omaha and this move should have a dramatic impact on the coverage the industry receives going forward.
Since I've moved to Omaha, I've always enjoyed The Reader and respected John and the work they do a great deal. Their commitment to Omaha and their passion for what they do plays a critical role in our city's development and it's with these things in mind that the partnership seemed like an ideal fit. I, too, care a great deal about what FSM does and stands for and I couldn't even imagine developing this partnership with any other publisher in town. The combination of both our teams is something that we're very excited about.
There won't be a ton of changes taking place at FSM but the ones that are going to happen will present you with improved dining and bar coverage and touch a broader audience. The Reader's review of top dishes in town, Menu of Menus, will become a featured section in FSM. Our circulation and distribution will also double in the Omaha Metro area and we will be direct mailing to select carrier routes. Also, FSM will also have a more defined and stable publishing schedule going forward and, maybe most importantly, our access to the wonderful creative staff we already have in place will expand with the addition of the fine and talented folks at The Reader. Additionally, the bars, restaurants, lounges and other businesses we serve will have a number of other marketing services available to them. Most notably is The Reader's revamped dining website, DishOmaha.com and its accompanying mobile app that is now available in iTunes and which is coming to Droid this spring.
However, one thing that won't change is our commitment to producing the best magazine in town that provides our readers and advertisers with locally driven editorial content that you can't find anywhere else. Let us know what you like, what you don't, and what we might be missing. As always, we're listening.
Erik Totten, Publisher
Food & Spirits Magazine
We're tremendously excited about this new partnership. As we prepared to relaunch our dining site DishOmaha.com and release our first mobile app along with it, I approached Omaha's pre-eminent food publisher — Erik — as a courtesy and to find ways we could collaborate in 2011. The conversation took off and working together became a natural and logical fit.
The one thing that's always driven The Reader and Pioneer Publishing's family of publications and websites is our commitment to local content. Erik with his creative team and Food & Spirits Magazine has embodied that. I have to admit it's with a touch of editor and newsprint envy that I've watched some of Omaha's most knowledgeable and creative writers contributing to a beautiful publication I always enjoyed reading, including Michael Campbell, Dan Crowell, Dr. John Fischer, John Finocchiaro, Brian O'Malley and Ann Summers, to name a few. With this kind of content and Jake Scott's clean art direction and design, not to mention David Ahlquist's sharp photography, Food & Spirits Magazine was taking local dining and cultural coverage to a new level and that was exciting and fun to watch.
We look forward to continuing that trajectory, blowing up coverage of the food and spirits space in both print and online, and learning some things ourselves about magazine writing and glossy publications. We aim to not only educate the emerging foodie but to also serve long-time food and spirits enthusiasts, and to pair that with our cultural coverage and growing digital and event skills. Dining and libations are the two most popular forms of entertainment. We'd be doing everyone a disservice if we hadn't partnered.
Thank you for reading!
John Heaston, Publisher
Pioneer Publishing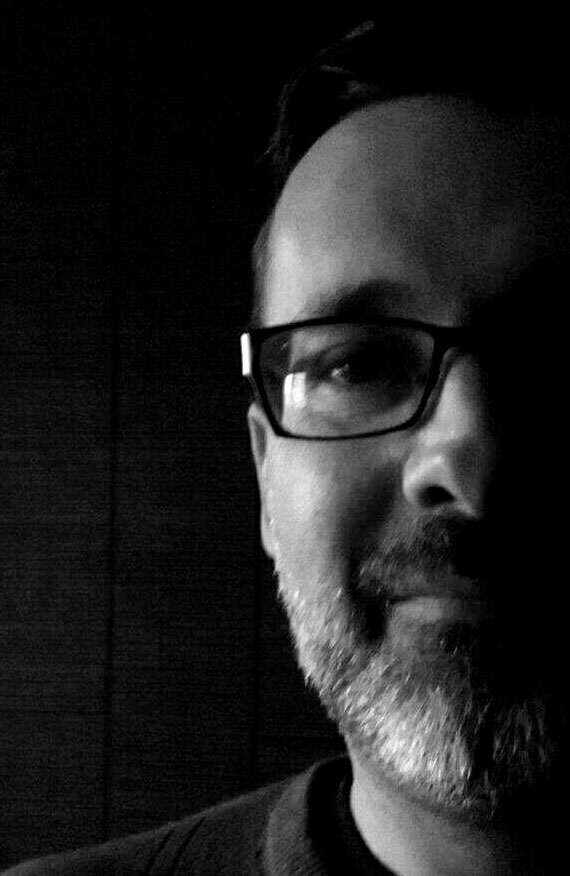 Erik Totten
Erik Totten is the founder and publisher of Food & Spirits Magazine in Omaha, Nebraska. He's worked in publications for the last 21 years at all levels. As well as serving as a writer, designer, photographer and editor, he's also founded two publications which have allowed him to grow into being a publisher, which he would describe as his 'true calling'.
---
---
Only registered users can comment.